SURVEY PEMAHAMAN DAN KETERLIBATAN MAHASISWA DAN DOSEN DALAM PROGRAM KEBIJAKAN MERDEKA BELAJAR KAMPUS MERDEKA DI PROGRAM STUDI PENDIDIKAN EKONOMI FKIP UNIVERSITAS PASUNDAN
Keywords:
Keywords: Understanding, Involvement, Policy, Independent Learning Program-Independent Campus, Kata Kunci: Pemahaman, Keterlibatan, Keijakan, Program Merdeka Belajar-Kampus Merdeka
Abstract
The objectives of the final report of this research are (1) to determine the understanding of students and lecturers in the Merdeka Learning policy program at the Merdeka Campus at the Economic Education Study Program, FKIP, Pasundan University; (2) to find out the involvement of students and lecturers in the Independent Learning Policy Program at the Independent Campus at the Economics Education Study Program, FKIP, Pasundan University. The implementation method in the research program on the implementation of the Independent Learning Policy-Independent Campus (MBKM) is in the form of a population survey (total sampling) involving students, and lecturers at the Pasundan University economic education study program. The survey results show that in general students understand the independent campus learning policy program in the economic education study program FKIP Pasundan University, this is indicated by the average student answers about each question item in the survey showing a response according to the answer indicators provided. Some of the author's suggestions are input as a form of concern for the study program in implementing the MBKM program so that it can be even better, of course the consistency of all human resources involved is very necessary in optimizing the implementation of this MBKM activity.
Downloads
Download data is not yet available.
References
UU No 12 tahun 2012 Tujuan Pendidikan Tinggi
Permendikbud Nomor 3 Tahun 2020 tentang Standar Nasional Pendidikan Tinggi
Dimas (2019)
Ahmad Susanto 92018) Bimbingan dan Konseling di Sekolah. Jakarta: Kencana.Abdurrifqi (2018) Kesulitan Siswa dalam Menyelesaikan Soal Operasi Hitung Bentuk Aljabar Berdasarkan Teori Pemahaman Skemp pada Kelas VIII A di SMP Negeri 3 Kertak Hanyar. Skripsi, Tarbiyah dan Keguruan.
Syahraeni (2016) Analisis Tingkat Pemahaman Mahasiswa Jurusan Ilmu Perpustakaan Fakultas Adab dan Humaniora UIN Alauddin Makassar Terhadap Sistem Klasifikasi DDC. Undergraduate (S1) thesis, Universitas Islam Negeri Alauddin Makassar.
Direktur Jenderal Pendidikan Tinggi, 2020
Sugiyono (2018), Metode Penelitian Pendidikan Pendekatan Kuantitatif,. Kualitatif, dan R&D. Bandung: Alfabeta.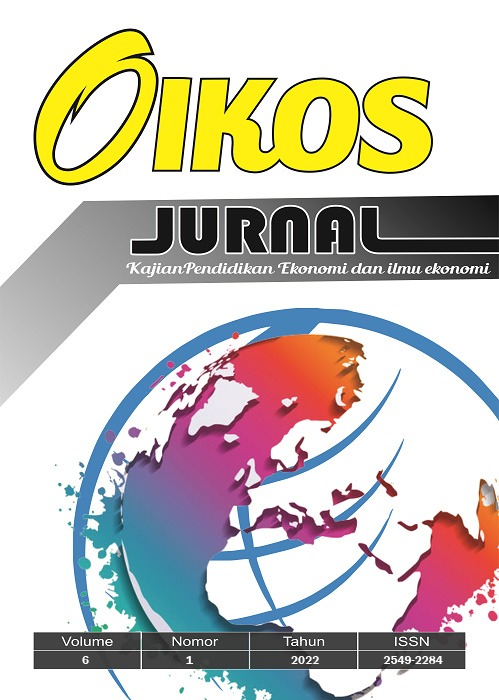 Downloads