PROBLEMATIK HUKUM ASET DIGITAL ERA DISRUPSI 5.0 DI INDONESIA MELALUI PENDEKATAN LEGISLASI
Keywords:
Investasi aset digital; cryptocurrency; NFT (Non-Fungible Token); metaverse; Peraturan perundang-undangan.
Abstract
Abstrak Post-Pandemic Recovery Indonesia mengalami pertumbuhan di bidang perekonomian. Indeks pertumbuhan ekonomi dapat dilihat dari meningkatnya angka investasi yang masuk di suatu negara. Investasi era 5.0 mengalami perkembangan, diantaranya muncul instrumen investasi baru  yaitu cryptocurrency, NFT (Non-Fungible Token), dan metaverse. Instrumen investasi baru ini mulai diminati oleh investor dunia termasuk investor Indonesia. Angka ini terus meningkat setiap tahunnya. Terdapat sekitar 200.000 investor Bitcoin di Indonesia yang setidaknya mewakili arus transaksi senilai Rp. 4.000.000.000,- per hari. Dibalik optimisme kemajuan investasi era 5.0, terdapat permasalahan hukum yang timbul. Dewasa ini, peraturan perundang-undangan Indonesia hanya mengatur kegiatan pasar cryptocurrency sebagai aset komoditas, sedangkan NFT dan metaverse belum termasuk di dalamnya. Maka dari itu, penelitian ini bertujuan untuk mengkaji dan menilai keefektifan penerapan peraturan perundang-undangan dalam rangka memberikan kepastian hukum bagi pelaku kegiatan investasi aset digital serta memberikan rujukan kepada legislator mengenai substansi dalam melakukan legislasi peraturan perundang-undang tentang investasi aset digital. Penelitian ini menggunakan model penelitian kualitatif dengan pendekatan yuridis-normatif, dengan menggunakan sumber primer dan sekunder dalam mendukung penelitian ini. Hasil dari penelitian ini adalah menemukan konsep perundang-undangan yang dapat mengatur kegiatan investasi aset digital, sesuai dengan apa yang tercantum dalam tujuan pembentukan hukum. Selanjutnya, menemukan masalah efektivitas regulasi yang ada, serta merekonstruksi ulang materiil formil regulasi yang ada dengan kesesuaian teknologi terbarukan, menjawab dengan memberikan rujukan ilmiah sebagai dasar penyusunan prolegnas (Program Legislasi Nasional).   Abstract: Investment in the 5.0 era has developed, including the emergence of new investment instruments, namely cryptocurrency, NFT (Non-Fungible Token), and metaverse. This new investment instrument has begun to be in demand by world investors, including Indonesian investors. This figure continues to increase every year. There are around 200,000 Bitcoin investors in Indonesia which represent at least Rp. 4,000,000,000,- per day. Behind the optimism for investment progress in the 5.0 era, there are legal problems that arise. Currently, Indonesian laws and regulations only regulate cryptocurrency market activities as commodity assets. Therefore, this study aims to examine and assess the effectiveness of the application of laws and regulations in order to provide legal certainty for digital asset investment actors and provide references to legislators regarding the substance in enacting laws and regulations regarding digital asset investment. This study uses a qualitative research model with a juridical-normative approach, using primary and secondary sources to support this research. The result of this research is to find the concept of legislation that can regulate digital asset investment activities, in accordance with what is stated in the purpose of establishing the law. Furthermore, finding problems with the effectiveness of existing regulations, as well as reconstructing the existing regulatory formal material with the suitability of renewable technology, answering by providing scientific references as the basis for the preparation of the National Legislation Program (Prolegnas).
Downloads
Download data is not yet available.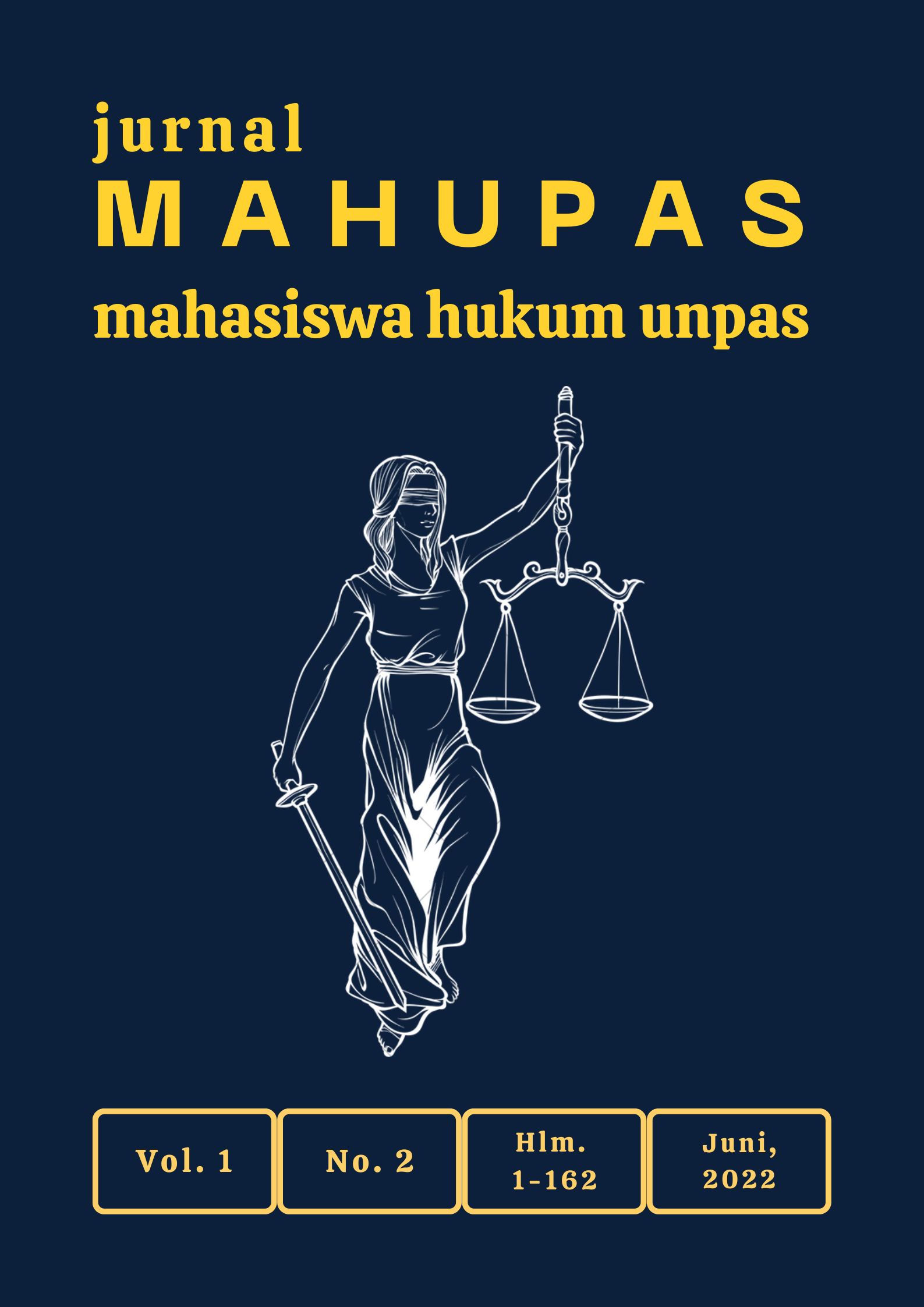 Downloads