PEMANFAATAN MODUL TEMATIK SEBAGAI ALAT EVALUASI PEMBELAJARAN PADA SAAT PANDEMI COVID-19
Arif Mishbah Suryawanto

Pendidikan Dasar, Pascasarjana, Universitas Negeri Semarang

Wahyu Lestari

Pendidikan Dasar, Pascasarjana, Universitas Negeri Semarang
Abstract
During distance learning due to the Covid-19 pandemic, learning evaluation must still be carried out. There are many ways and evaluation tools that teachers can use in carrying out learning evaluations. One of them is the thematic learning module. This is because the module does not only contain learning materials, but there are learning evaluation materials in it. This study aims to determine the use of thematic modules as a learning evaluation tool. This study used descriptive qualitative method. The data collection technique in this research is by interviewing several teachers in elementary schools in Bandung. The results of the research based on the results of the interviews show that at this time learning is carried out remotely, teachers really need modules, because modules are needed as interesting teaching materials and help students understand learning material. Furthermore, at this time, the module is often used by teachers in distance learning, apart from being an additional teaching material, the module is also used as a learning evaluation tool. Because according to the teacher, the modules in it not only contain learning material, but there are also evaluation questions. The conclusion that can be obtained is that teachers really need modules when learning takes place, especially when learning is carried out remotely, because it is hoped that using thematic modules will help students learn independently and understand learning material, as well as the results of evaluating student learning outcomes through modules can be achieved properly.
Downloads
Download data is not yet available.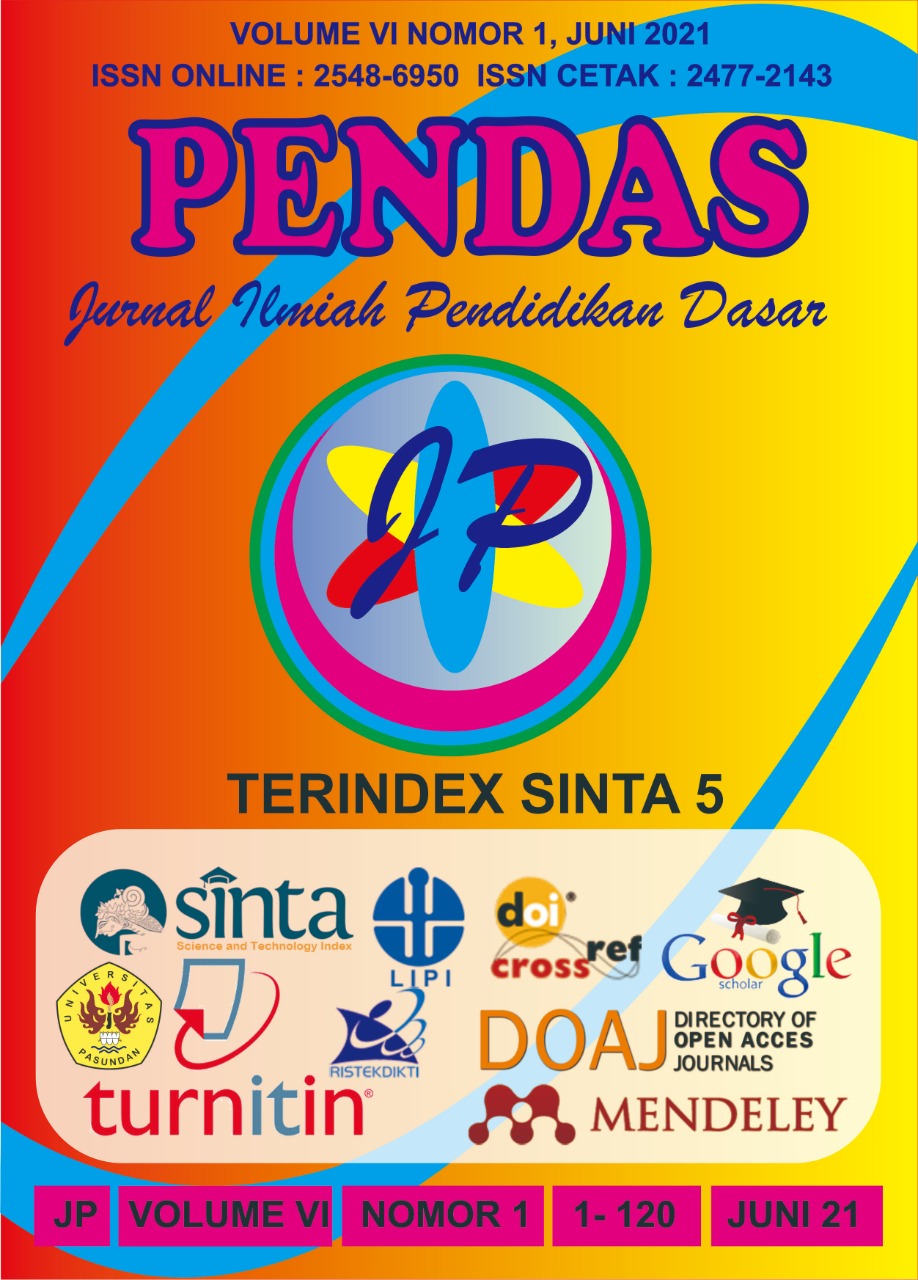 This work is licensed under a Creative Commons Attribution 4.0 International License.