EVALUASI PROGRAM GERAKAN LITERASI SEKOLAH DI SEKOLAH DASAR WILAYAH KOTA DAN KABUPATEN TANGERANG
Ina Magdalena

Universitas Muhammadiyah Tangerang

Asih Rosnaningsih

Universitas Muhammadiyah Tangerang

Maruf Akbar

Universitas Negeri Jakarta

Robinson Situmorang

Universitas Negeri Jakarta
Abstract
ABSTRACT
This study aims to obtain data empirically about the implementation of the School Literacy Movement (SLM) program in elementary schools in Tangerang City and Regency, Banten Indonesia. It discusses how far the SLM program has been implemented and what obstacles have been experienced in implementing it in the level of elementary schools. This type of research is a qualitative descriptive research located at SDN Jurumudi 2, SDN Gempol Sari, SDN Sudimara Timur 5, SDN Ciakar, dan SDS Mutiara Hati Tangerang. Subjects were principals, teachers and students. The research instruments used are interview, observation and documentation. The results of the study indicate that the implementation of the SLM program in elementary schools in Kota and Kabupaten Tangerang is merely at the habituation stage. Therefore, the implementation of the SLM program in primary schools needs to be improved through comprehensive and sustainable socialization and assistance in order to achieve the objectives of the SLM program.
Keywords: school literacy, literacy movement, elementary school.
Downloads
Download data is not yet available.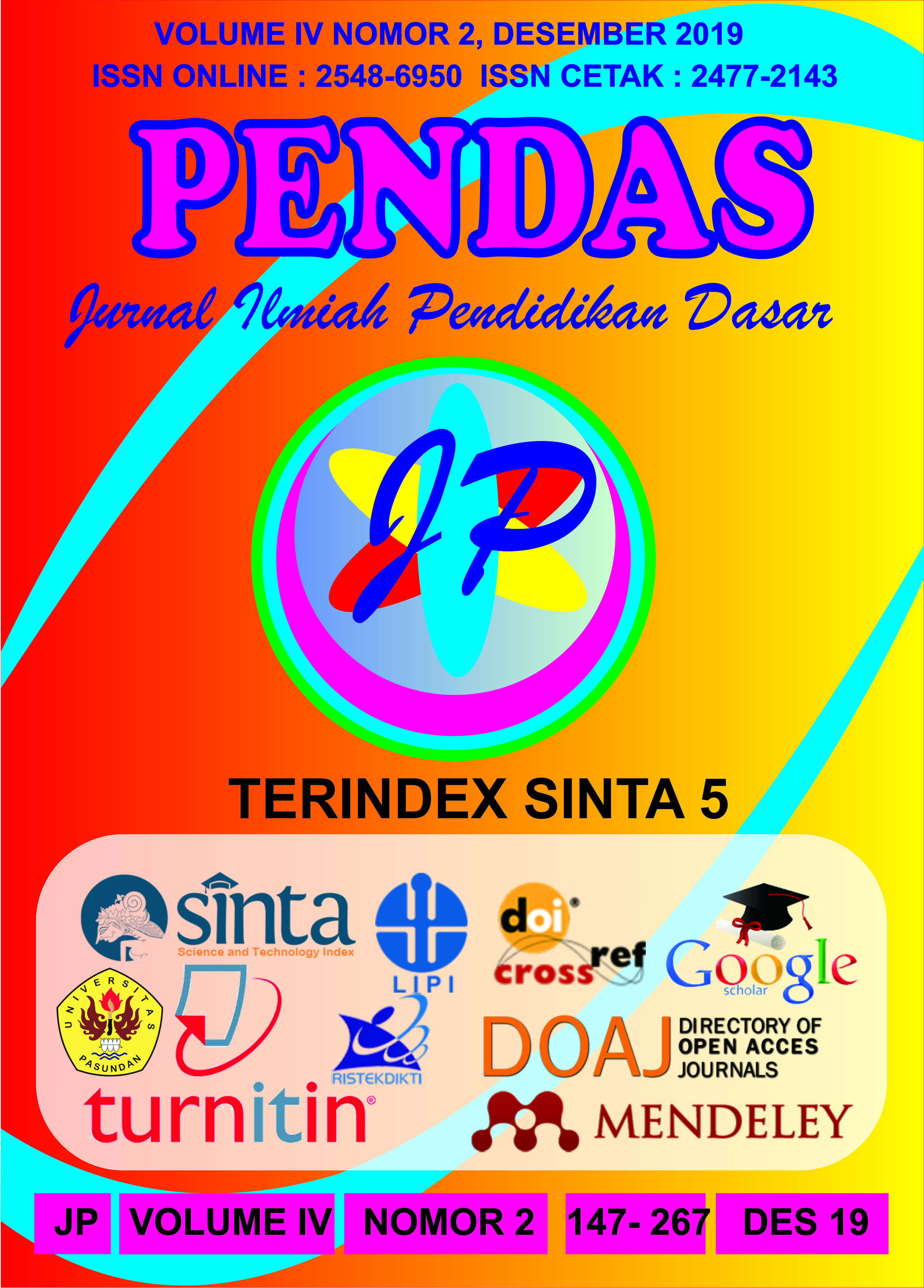 This work is licensed under a Creative Commons Attribution 4.0 International License.