Gerakan Politik Negara Islam Irak dan Suriah (ISIS) dan Pengaruhnya Terhadap Indonesia
Keywords:
Islamic State of Iraq and Syria, ISIS
Abstract
The Islamic State of Iraq and Syria are Islamist groups who have radical thoughts and understand that trying to master many areas in Syria and also Iraq. The group is eager to establish a country controlled by a religious and political leader, according to the Islamic law or Sharia. The political movement of the Islamic State of Iraq and Syria is committed to the region and will expand its influence throughout the world by way of doing a propaganda to sympathizers. They get the support of the citizens of the Muslim around the world. ISIS itself has spread in Indonesia, an early manifestation of ISIS getting into Indonesia is through the media. The movement has spread its influence and recruit followers in Indonesia marked by the presence of citizens of Indonesia to join ISIS and support radical groups in Indonesia. ISIS has been declared a terrorist group by the Government of Indonesia. The Government of Indonesia declared radical pragmatism rejects and intolerant of political stability that may disrupt security in Indonesia. to prevent society from schools-schools Indonesia Government to make radical deradicalisation policy with the support of community participation and institutional religion in combating radical pragmatism-understand the intolerant.
Downloads
Download data is not yet available.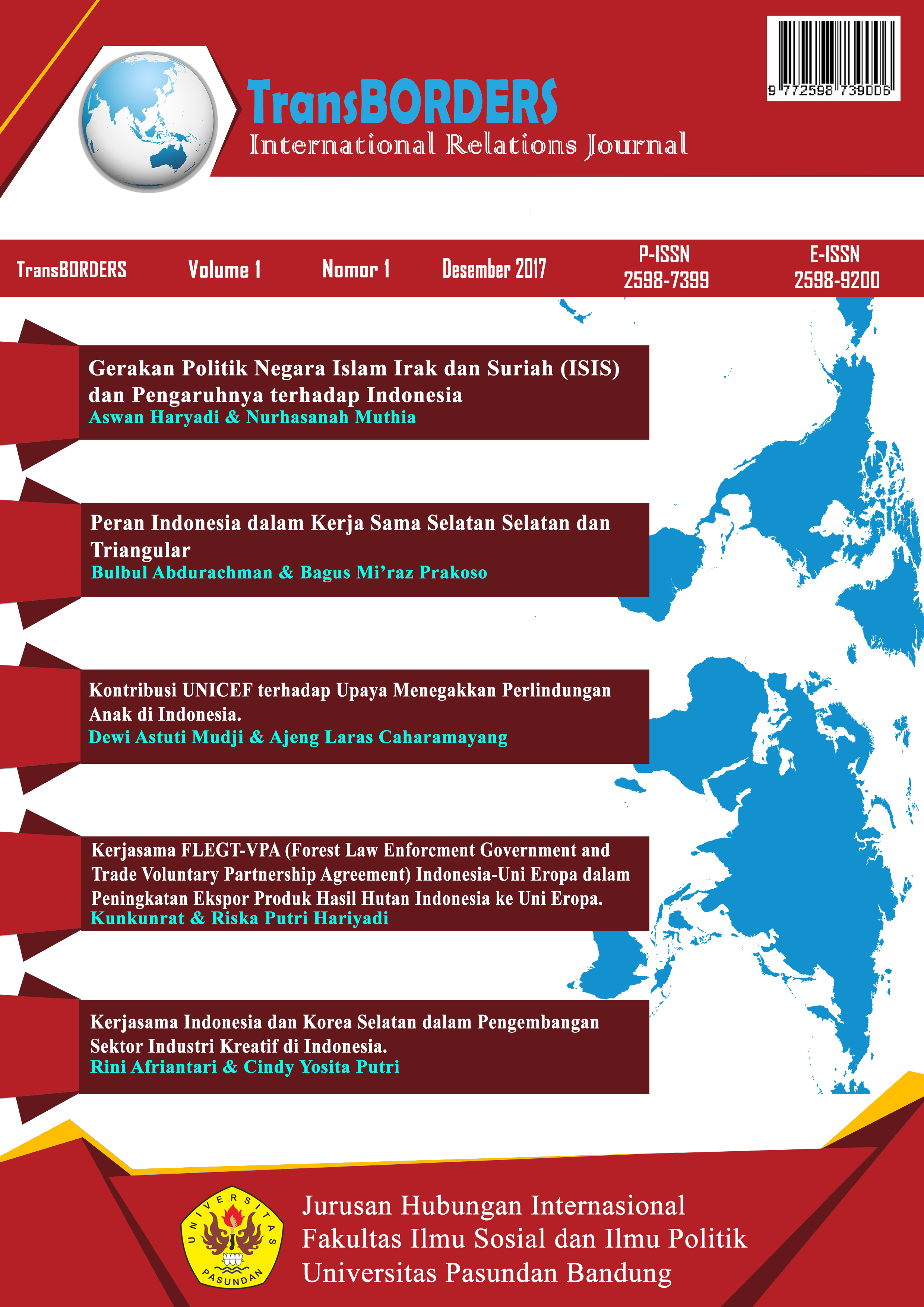 Downloads