Peran Indonesia Dalam Kerjasama Selatan Selatan dan Triangular
Keywords:
South-South and Triangular Cooperation
Abstract
South-South and Triangular Cooperation (SSTC) is not a new issue in international development cooperation. South-South Cooperation itself has a long history and has contributed to the international development half a century. Indonesia itself actively involved in SSTC since the Asian-African Conference (AAC), in 1955, this conference became the starting point of a political movement of the joint development of third world countries to carry out international cooperation. Strengthening the role of Indonesia in SSTC significantly more noticeable with the inclusion of Indonesia as a G20 member, and the change of economic status Indonesia become "Middle Income Country", the position of Indonesia today not only as a recipient country but also as a provider. This research was to find out how Indonesia's membership in G20 could effect on Indonesia's role in South-South and Triangular Cooperation (SSTC) itself. Besides this paper aims to identify obstacles and challenges in implementing SSTC in Indonesia, as well as how the prospect of Indonesia after the Single Agency established within the framework of SSTC. Hopefully, this research can be beneficial to all parties, especially for students.
Downloads
Download data is not yet available.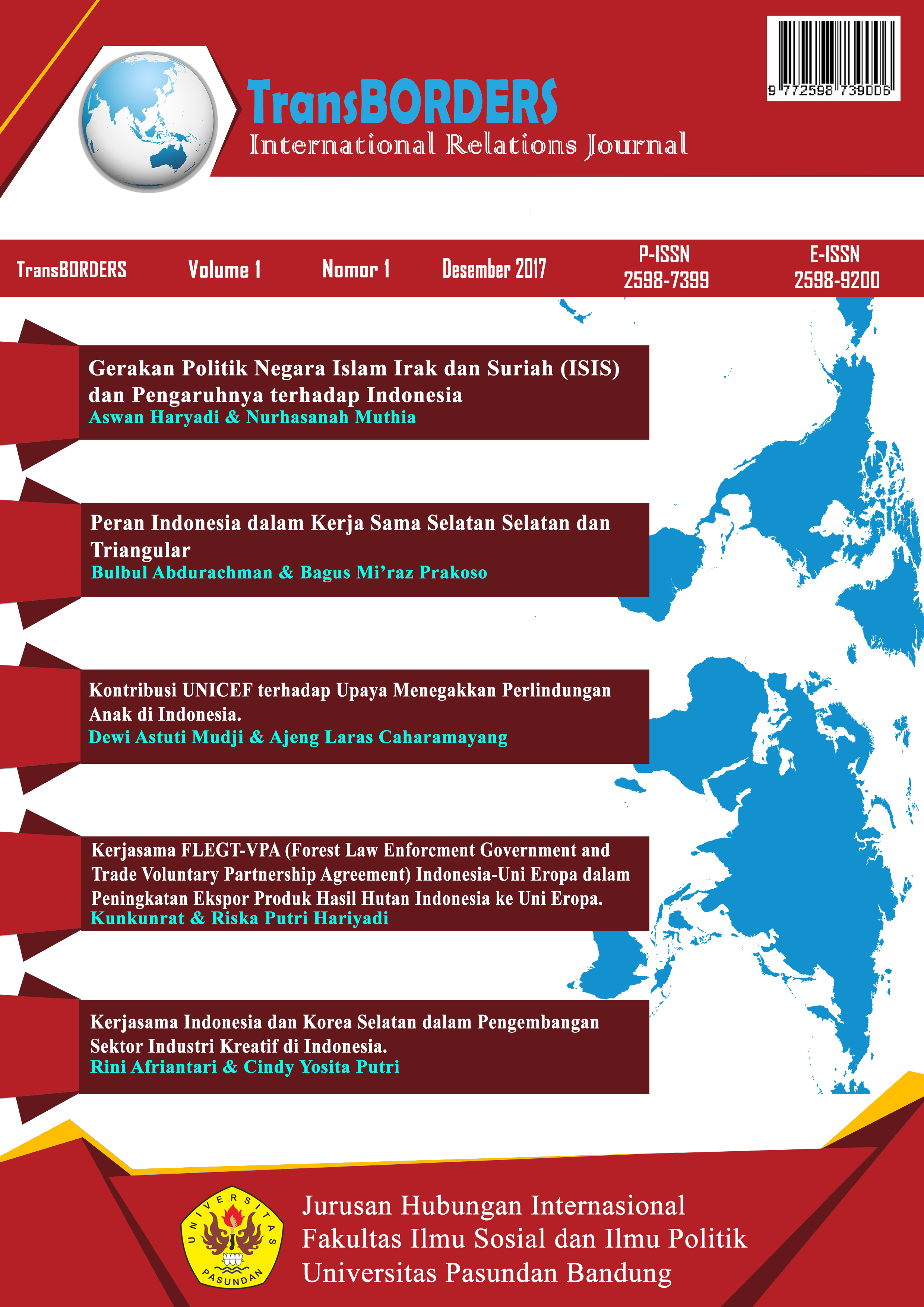 Downloads