Kerjasama Indonesia dan Korea Selatan dalam Pengembangan Sektor Industri Kreatif di Indonesia
Keywords:
Creative Economy
Abstract
Nowadays global competition and the depletion of natural resources are encouraging most of the countries in the world to find the alternative of economic matters that doesn't depend on nature, one of the alternatives is by switching the option to the creative economy, which is an economic matter that based on creativity and intellectual abilities. The creative economy is known as a concept which evolves and focuses on creativity as the main asset to generate the economic growth and development. Creative Economy and Creative Industry in Indonesia was discussed and evolved since 2006 Up until now, the creative industry development efforts continue to be made by Indonesian Government. One of the efforts is by doing a cooperation with South Korea. Korea becomes such a phenomenon in the technology development and its culture which evolves rapidly in Asia for the recent decades, and it is able to do the effective development and culture strategy, which is by its creative industry.
Downloads
Download data is not yet available.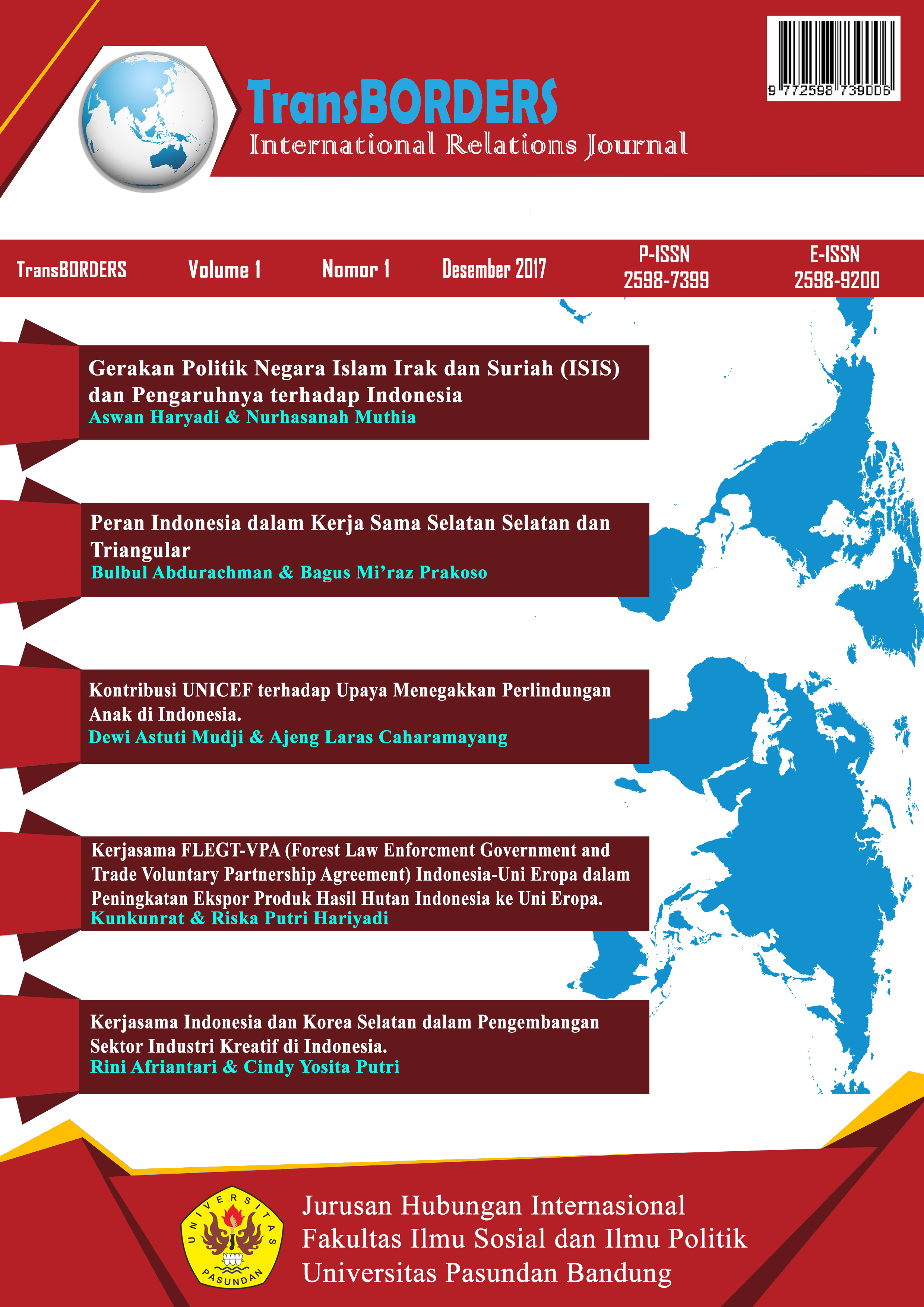 Downloads