Kontribusi Non-Government Organization (NGO) dalam Pendidikan Anak Tenaga Kerja Indonesia (TKI) di Sabah
Keywords:
Indonesian Migrant Worker (TKI), Education of TKI children, Non-Government Organization (NGO)
Abstract
This study analyzes the contribution of Non-Government Organizations (NGOs) in the education of Indonesian migrant workers in Sabah, regarding the ease of educational services for Indonesian children in Sabah, where they are very difficult to access education and various supporting facilities, both physically and mentally. formal or informal. In writing this thesis, the author uses the interview method and literature study. The limited education of the children of Indonesian Migrant Workers in Sabah has become an opportunity to achieve an interest for certain organizations, both national and international. There are several private educational institutions that provide educational services for the children of Indonesian migrant workers in Sabah, including the Borneo Child Aid Society, the Indonesian Children's Education Care Foundation (YPPAI) and the Mutiara Serat Bangsa Empowerment Foundation (YPMSB).
Downloads
Download data is not yet available.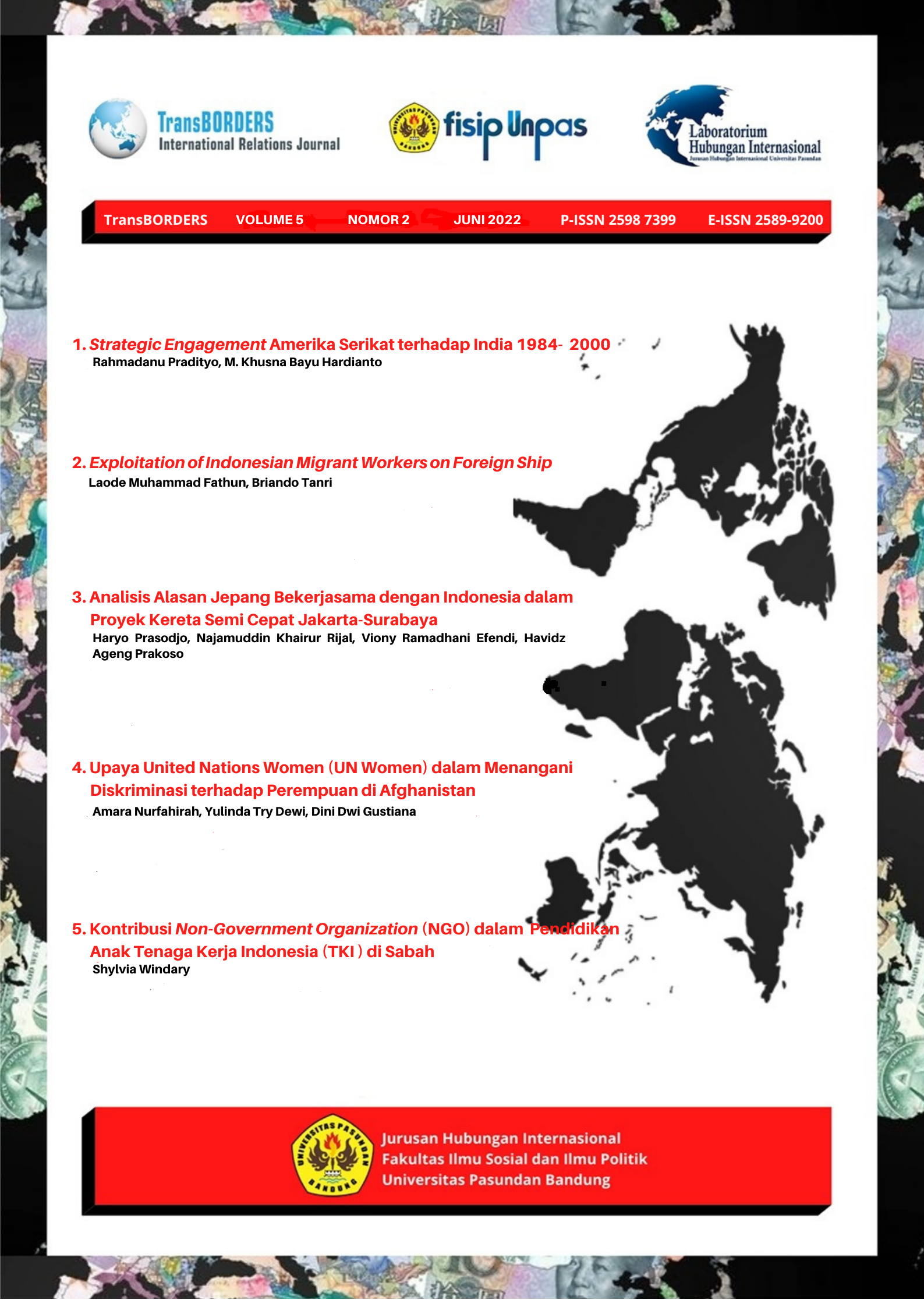 Downloads