Analisis Alasan Jepang Bekerjasama dengan Indonesia dalam Proyek Kereta Semi Cepat Jakarta-Surabaya
Keywords:
Japan, Indonesia, Higher Speed Railway, Jakarta-Surabaya
Abstract
Using a foreign policy analysis (FPA) approach, this paper describes the two main factors behind Japan's cooperation in the Jakarta-Surabaya higher-speed rail project through the Summary Record On The Java North Line Upgrading Project with Indonesia. First, the domestic factor, where Japan experienced stagnation in economic growth. Second, external factors related to the international system. Namely, Indonesia's economic and political potential in the Southeast Asian region as well as China's influence in Indonesia. As a result of this paper, Japan's high-speed rail technology exports to Indonesia are part of Japan's economic growth strategy. The Jakarta-Surabaya higher-speed rail project is an important part for Japan to affirm its commitment to Indonesia and balance China's influence in Indonesia and Southeast Asia.
Downloads
Download data is not yet available.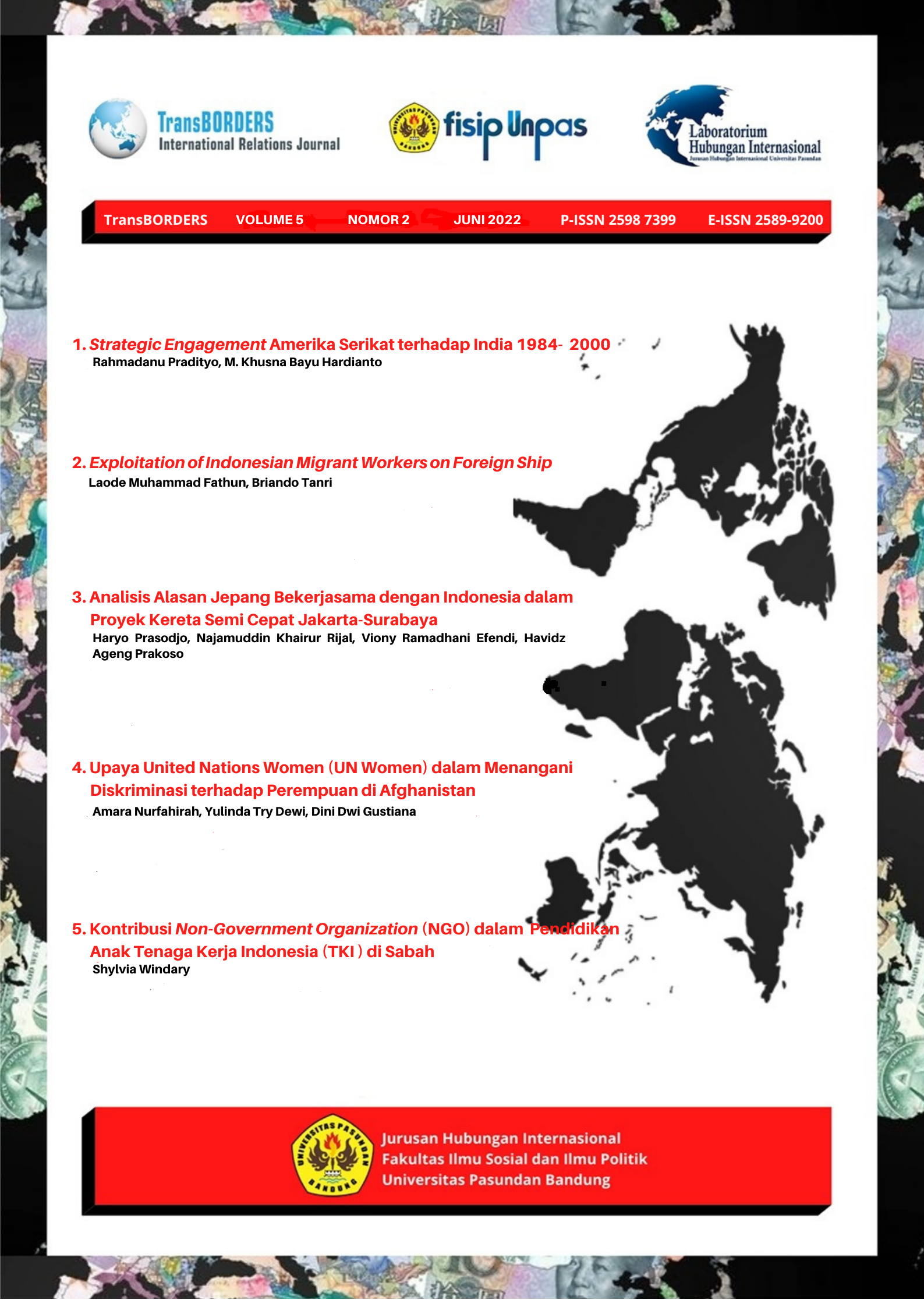 Downloads