Diplomasi Vaksin: Upaya Cina dalam Menggunakan Vaksin Covid-19 sebagai Alat Soft-Power
Keywords:
China, Nontraditional Security, Vaccine Diplomacy
Abstract
Non-Traditional Security Studies arise because the threats experienced by countries in the world are no longer based on their military strength. As the case today, where humanity is being hit by a pandemic caused by Coronavirus, which then causes a new disease called Covid-19. This disease indirectly threatens human security, both from a national and international health perspective. Covid-19 has successfully spread throughout the country thanks to the ease of mobility of globalization between citizens. This has led many countries to create a policy that makes them restrict all social activities, even closing accessibility that crosses the country's territorial borders. The absence of a vaccine has made the pandemic even more feared. In the end, China declared that they had succeeded in creating vaccines for Covid-19 and revealed that they would provide assistance in the form of free vaccines for countries in need. This became known as China's Vaccine Diplomacy. However, not a few countries have questioned the main concerns of that, including the East Asia region. The good that China has done through vaccine diplomacy has actually generated doubts about what China is actually trying to achieve, thus leading several other countries, such as the United States, to participate in the vaccine distribution arena. Therefore, this study intends to find out China's real goals in carrying out vaccine diplomacy. By using qualitative research methods, it can be concluded that vaccine diplomacy is indeed used by China as an effort to become a superpower country in the international political constellation.
Downloads
Download data is not yet available.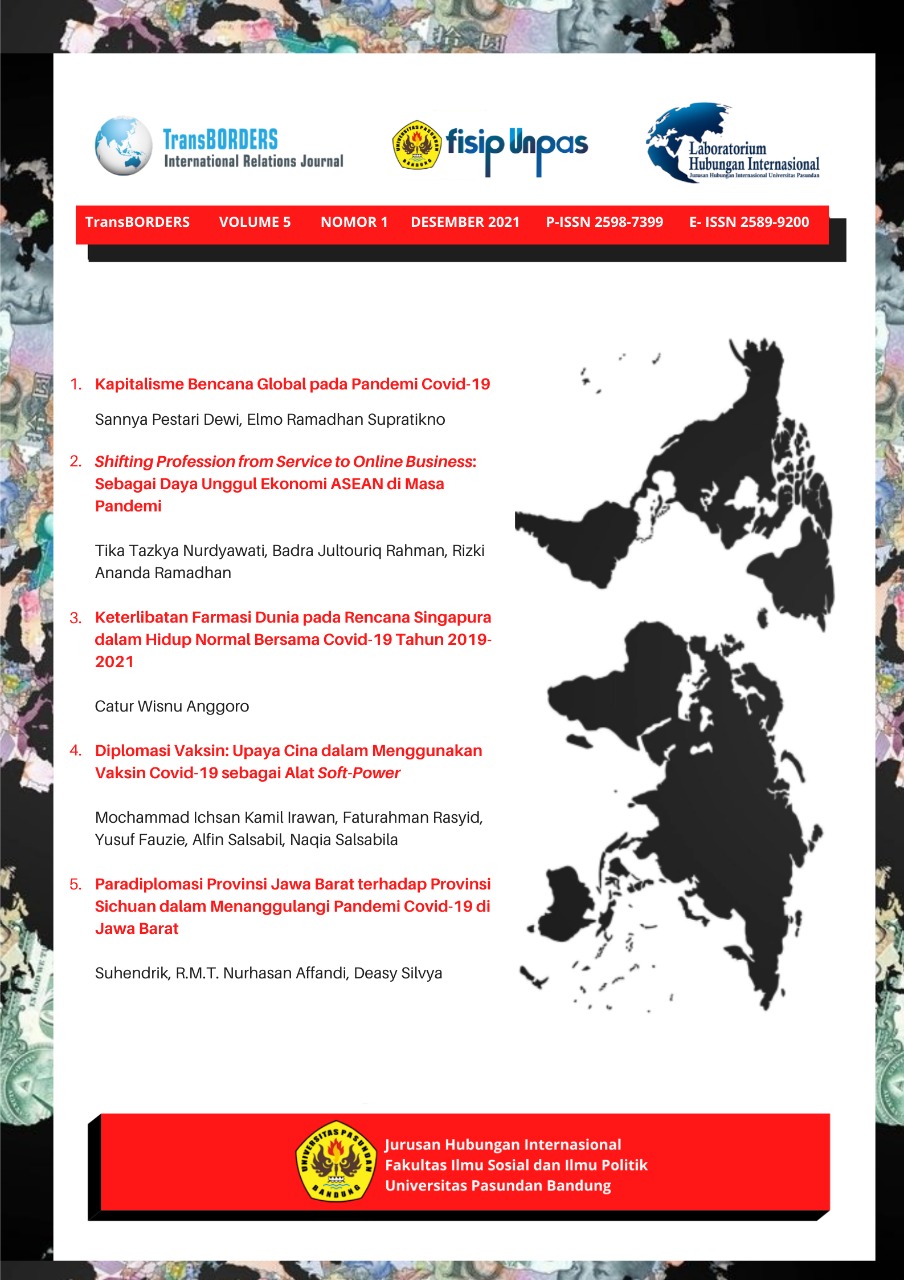 Downloads