Paradiplomasi Provinsi Jawa Barat terhadap Provinsi Sichuan dalam Menanggulangi Pandemi Covid-19 di Jawa Barat
Keywords:
International Relations, Health Security, Covid-19, Paradiplomacy
Abstract
The occurrence of the COVID-19 pandemic has created a global health hazard that not only threatens health aspects, but also has an impact on various aspects of the economy, social, education, culture, tourism and so on. As one of the efforts to overcome this, Indonesia and its sub-national entities need to realize synergized and coordinated health diplomacy in order to be able to ensure the health security of citizens. This research was carried out to analyze the paradiplomacy achieved by the Province of West Java and the Province of Sichuan-China in tackling COVID-19. Using a descriptive method, this study presents an analysis of how the Covid-19 Pandemic has become a global security issue that has an impact on various aspects of life, as well as Indonesia's health diplomacy efforts which are supported by the active role of local governments in pursuing para-diplomacy, especially para-diplomacy of West Java Province with the Province of West Java. Sichuan China. From the results of the analysis, it can be described the ways, efforts, and endeavors of the Province of West Java in seizing global opportunities, providing services to local residents, encouraging decentralization, and achieving personal interests.
Downloads
Download data is not yet available.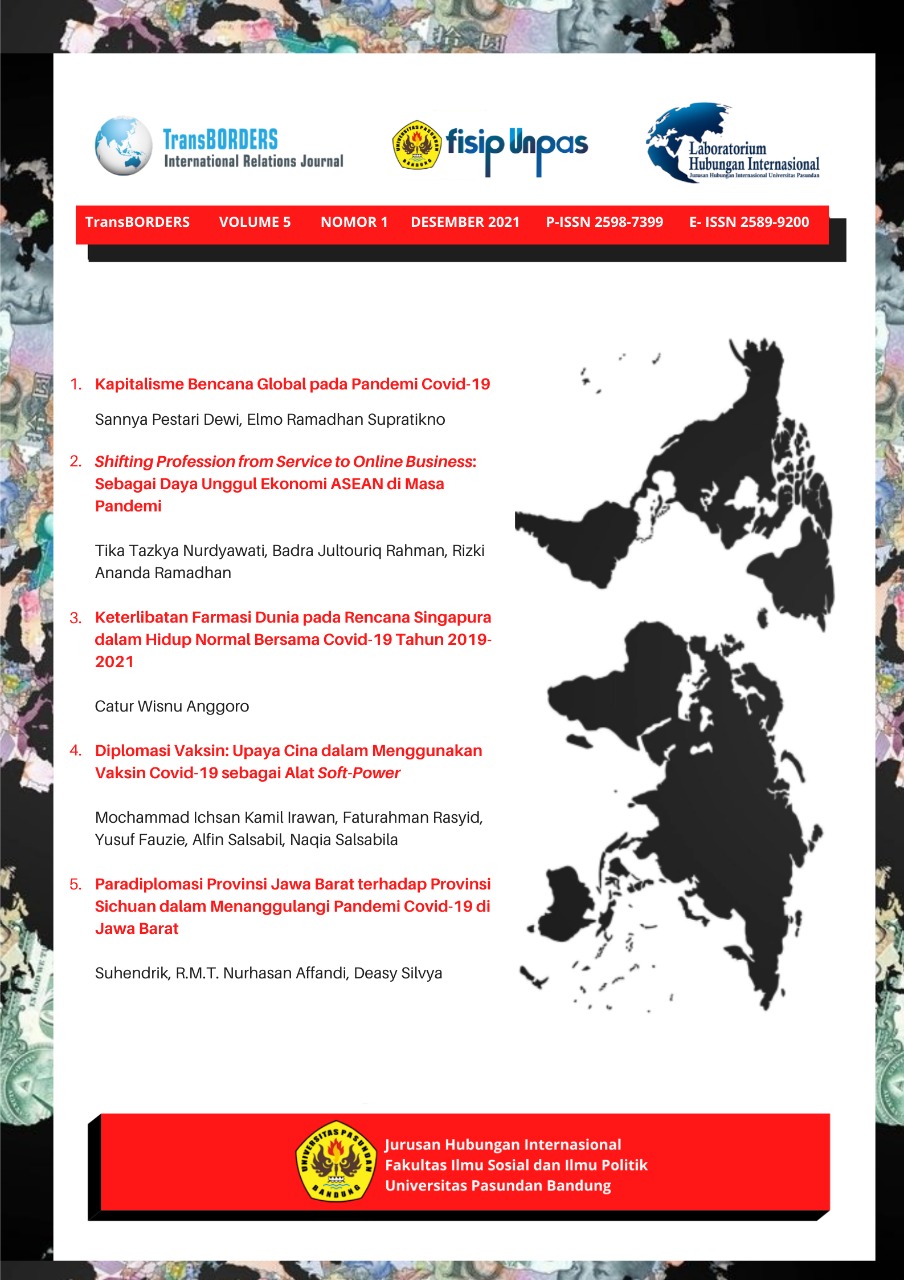 Downloads