Strategic Engagement Amerika Serikat terhadap India 1984-2000
Keywords:
Strategic Engagement, Defense Diplomacy, India, USA
Abstract
India's relationship with the United States can be said to be volatile from time to time. This is inseparable from the South Asian region which has a high level of conflict vulnerability such as war, nuclear tests, and so on. During the cold war, this area was also a contested area between the Soviet Union and the United States. Towards the end of the Cold War, the United States approached India amid the intimate relations between India and Russia. When the Soviet Union collapsed, India also seemed to accept the United States' approach, one of which was through defense diplomacy. This paper intends to analyze the defense diplomacy process carried out by the United States to India in the period 1984-2000. This research is qualitative research with data collection techniques of documentation studies, as well as the conceptual framework of strategic engagement from Cottey and Forster. The results of the study found that the United States' defense diplomacy process to India could bring the relations between the two countries closer and expand cooperation which is not limited to defense, but also cooperation in other fields.
Downloads
Download data is not yet available.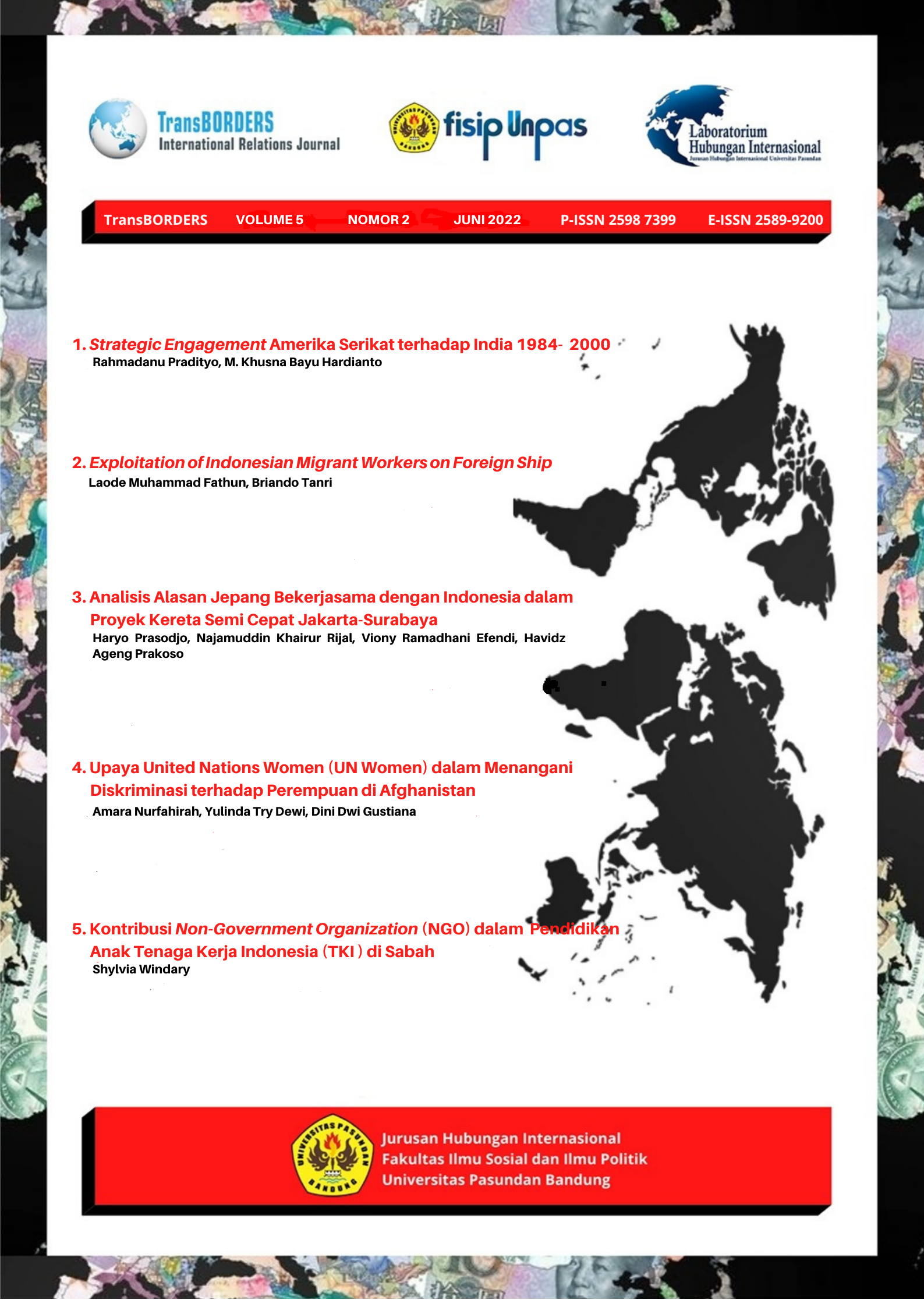 Downloads