Shifting Profession from Service to Online Business: Sebagai Daya Unggul Ekonomi ASEAN di Masa Pandemi
Keywords:
ASEAN, Economic Digitalization, Services Sector, Termination of Employment, Pandemic
Abstract
The Covid-19 pandemic is pushing r a multidimensional crisis, especially in the economic field. The most affected sector in this regard are service workers. With the type of work that was supposed to interact directly is now constrained by government policies; stay at home, lockdown and more. This article aims to examine the phenomenon of Termination of Employment in the ASEAN Region and analyze its adaptive solution through transformation. This article utilizes various software such as Publish or Perish for searching the amount of previous literature and VOSViewer for bibliometric analysis. Within the conceptual framework of New Regionalism, this article finds an opportunity in shifting profession of layoff victims in the service sector into an online businesser (e-commerce) as a survival and superior way forASEAN's economic during pandemic. This article expected to give benefits both in terms of literature academics and practicality for the micro community in order to  drive ASEAN development from the buttom-up scheme.
Downloads
Download data is not yet available.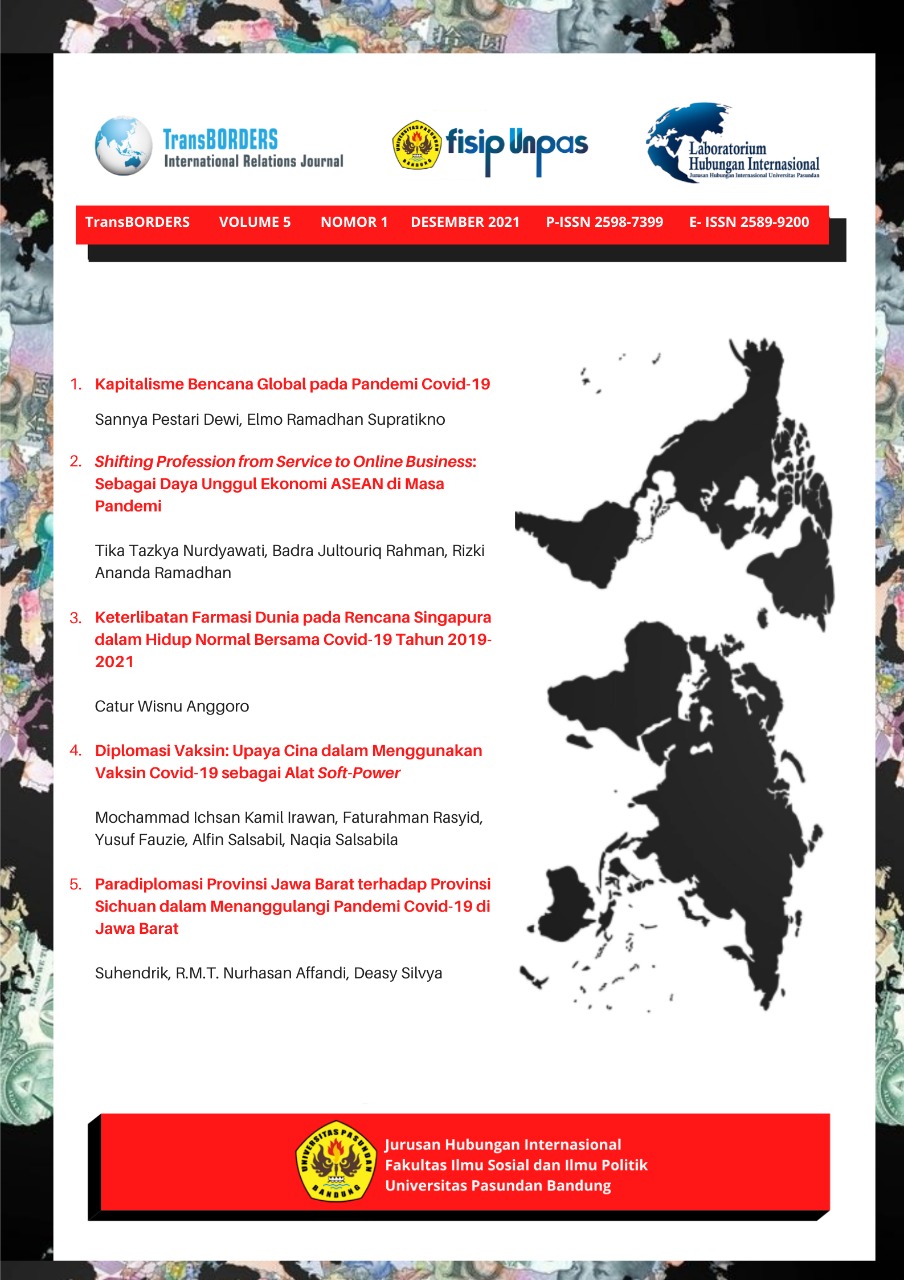 Downloads