The implicatons of covid-19 pandemic
Keywords:
pandemic, southeast, economy, covid-19
Abstract
Abstract Throughout history, the world has faced various types of pandemics that not only threaten human health, but also greatly affect social and economic aspects. Recently the world is suffering from a pandemic, which is caused by the Covid-19 virus that began in Hubei Province, China. Southeast Asia geographically close to the virus outbreak and as a region consisting of a majority of developing countries, SEA's economic situation will be greatly affected by the spread of this virus. Throughout the Southeast Asian region, ASEAN helping its members by taken various measures  and recommendation to counter the spread of the pandemic. Some efforts to stimulate these goals are carried out by eliminating taxes among ASEAN members, provide subsidies in the form of cash assistance for vulnerable parties, moratoriums on loan payments,  pension contributions, and cooperate with external partner to deal with the pandemic. The central bank also reduced interest rates, reduced reserve requirements, and purchased government bond. Using qualitative approach and descriptive method, this article will explain and explore about the economic policy in the Southeast Asian region during the Covid-19 pandemic.   Keywords: Pandemic; Economic Policy; ASEAN    
Downloads
Download data is not yet available.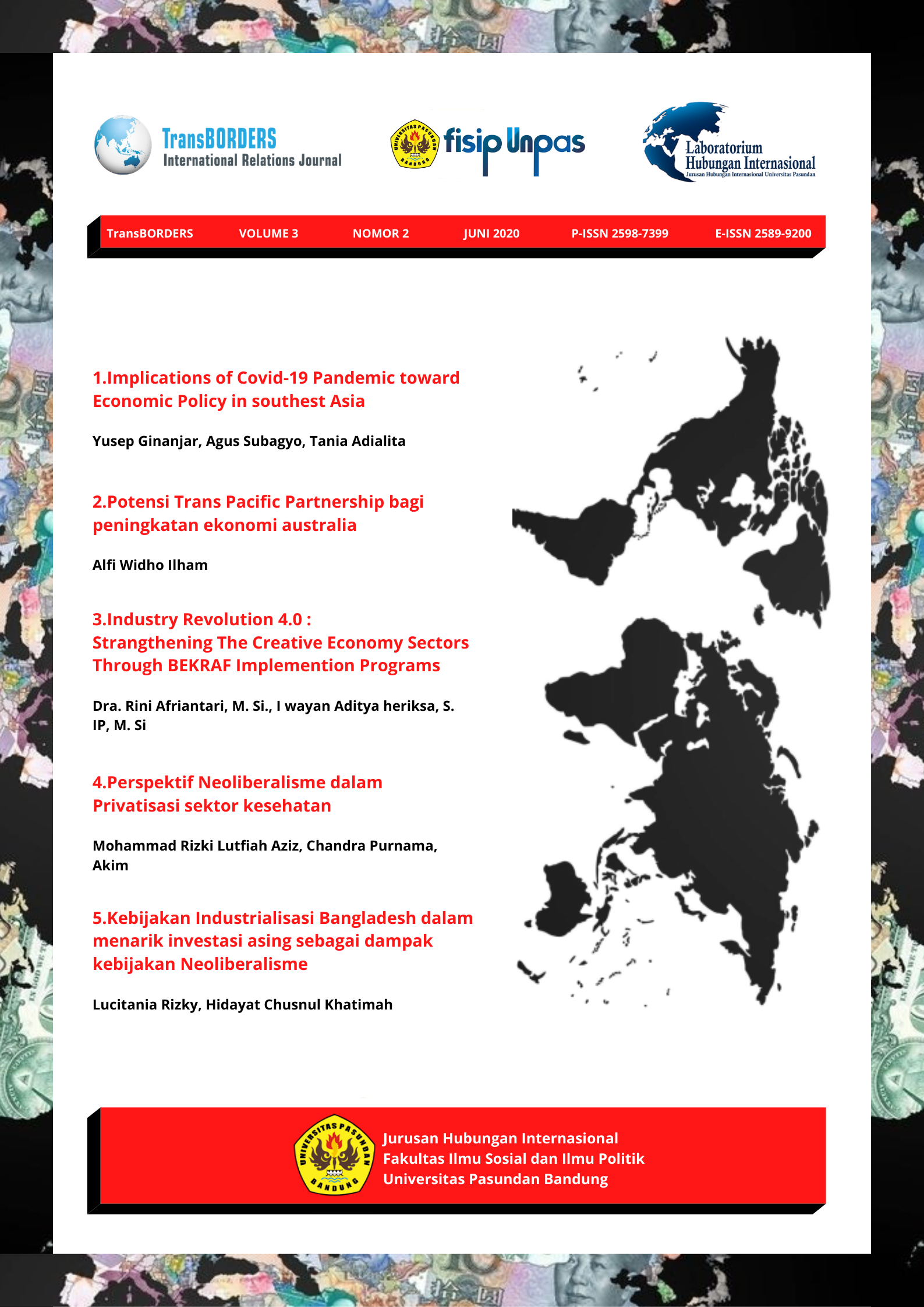 Downloads