Perspektif Neoliberalisme Dalam Privatisasi Sektor Kesehatan
Keywords:
healthcare, neoliberalism, privatization, vaccine
Abstract
In the realm of practical terms, neoliberalism in third world countries is often interpreted negatively. The notion of neoliberalism leads to the form of commercialization in all forms that can be marketed by prioritizing privatization in sectors which was originally controlled by public sector which is not profit-oriented, and the healthcare is also part of it. The key to the notions of neoliberalism, which then promotes the privatization of the healthcare sector, can be observed in its implementation of the explanation based on the phenomena of the polemic on the commercialization of vaccines and healtcare service.
Downloads
Download data is not yet available.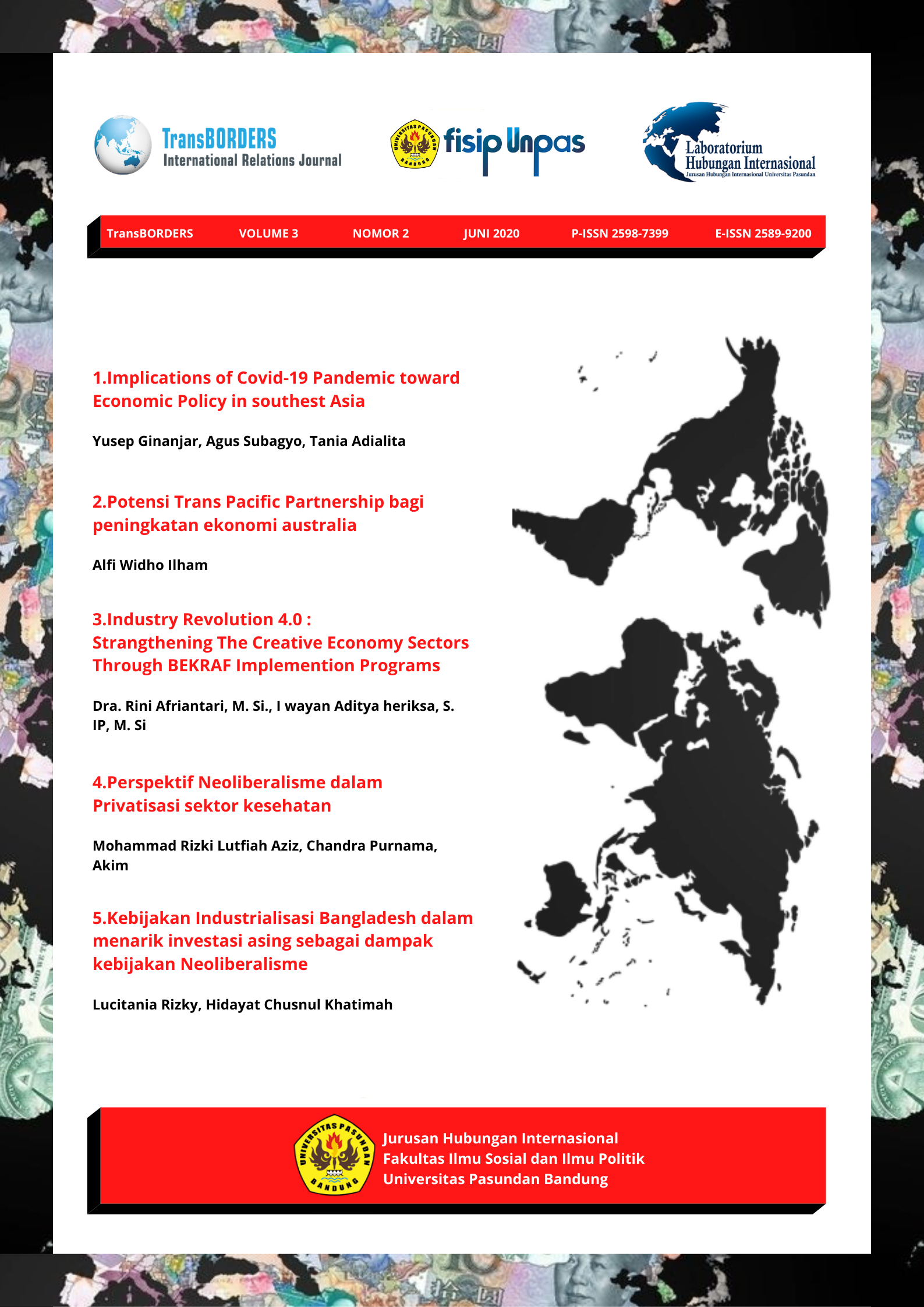 Downloads