Keberhasilan Organization of American States (OAS) dalam Membentuk Integrasi Regional di Amerika
Keywords:
Organization of American States, Regional Integration, Neo Functionalism, Spillover
Abstract
The Organization of American States (OAS) is a regional organization on the American continent and is followed by 35 countries incorporated here. An international organization that can help deal with its members. Therefore, the purpose of this paper is to find out the factors that are the success of OAS as regional organizations in creating regional integration. By analyzing using neo functional theory and also the concept of spillover, it will influence the factors that influence the suitability of OAS, both containing the political sector and the spread of cooperation from one field to another. Spillover can be seen from the formation of the General Assembly that regulates politics and policy and the preparation of 7 secretariats that manage programs made by the general assembly, so that it is possible to run well. Cooperation, security, economy, social welfare, human rights defense, and others. The extent of the contribution of collaboration and organized organizational structure to the success of OAS in making regional integration in America.
Downloads
Download data is not yet available.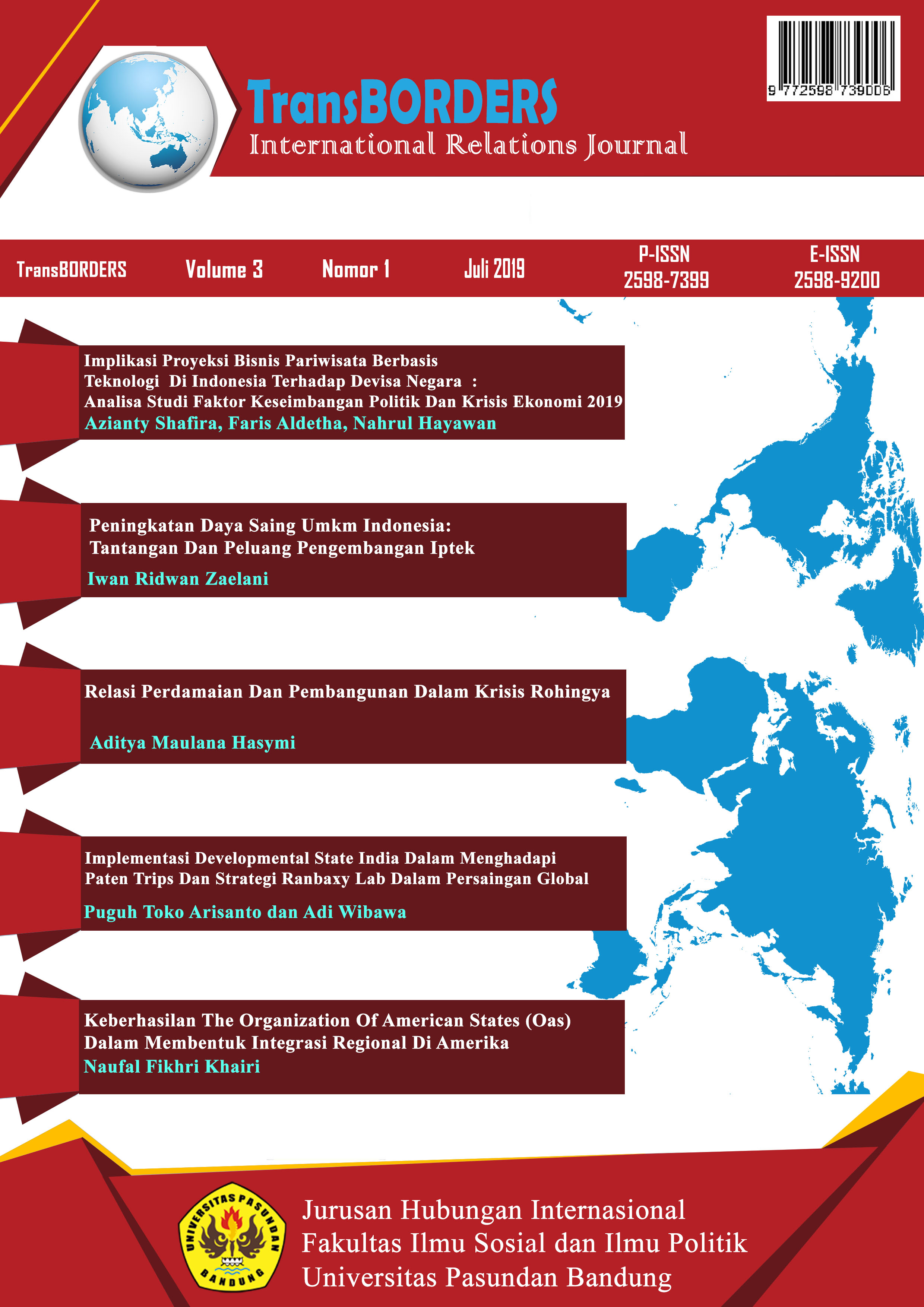 Downloads