Perbandingan Diplomasi Ekonomi Indonesia dan India di Kawasan Afrika
Keywords:
Diplomacy, Economic Diplomacy, Indonesia, India, Africa Region
Abstract
Recently, economic diplomacy has been a vital aspect in the relation between countries. State mostly carry through the economic  diplomacy to increase the trade and also attempt to entering new market as the international dynamics filled by protectionsim measures. African countries then developed to what called as emerging economy market and being most intended destination to economic diplomacy practice. Meanwhile, Indonesia and India who have historical relations within the Conference of Asia and Africa also oriented their interest to the region. This paper then examines how is the economic diplomacy practice in both countries to Africa.
Downloads
Download data is not yet available.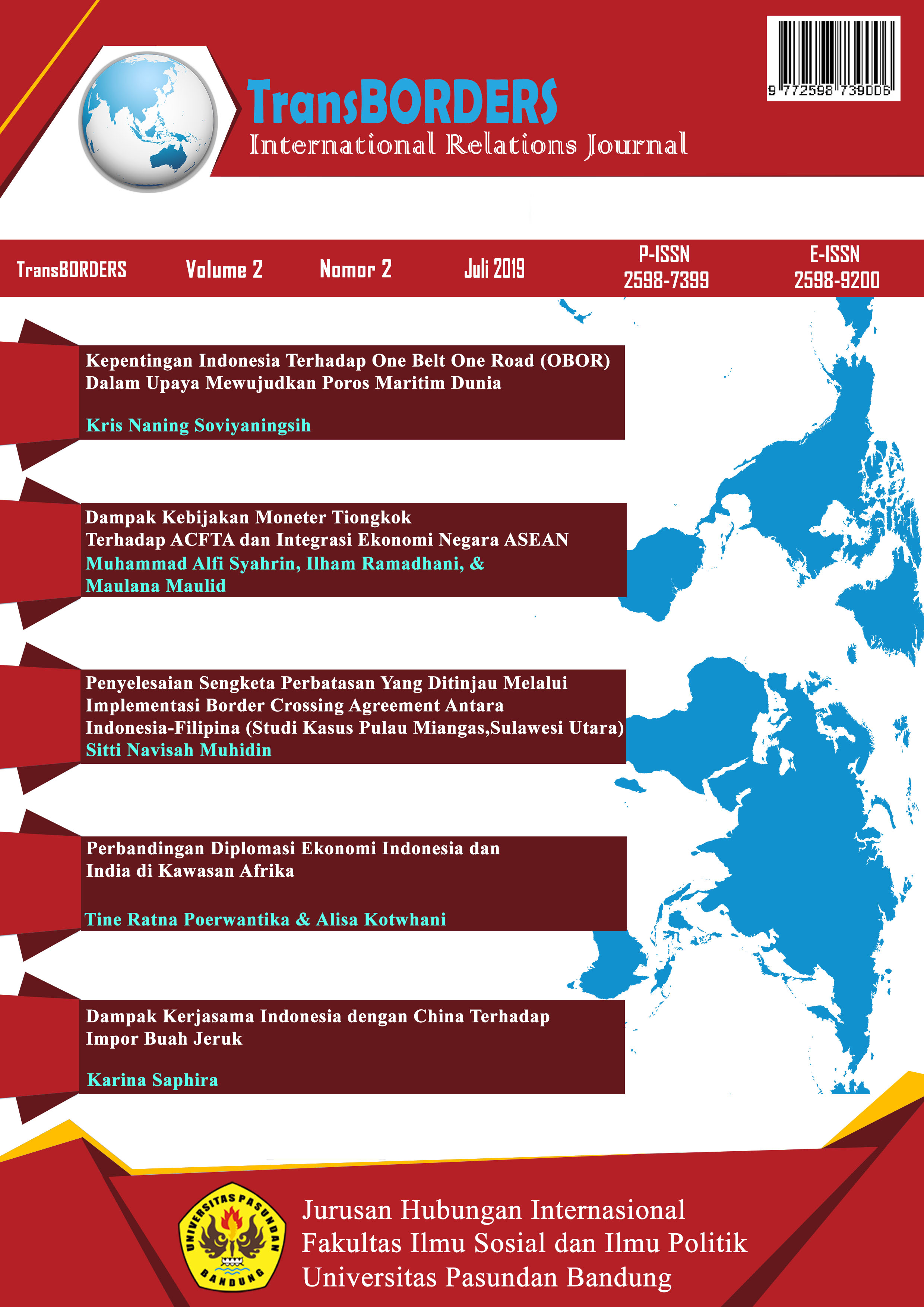 Downloads