PENINGKATAN DAYA SAING UMKM INDONESIA: TANTANGAN DAN PELUANG PENGEMBANGAN IPTEK
Keywords:
Political Economy, Economic Nationalism, Competitiveness, SMS's, Industrial Revolution 4.0.
Abstract
Small and Medium Enterprises (SMEs), have an important role in the economic development of a country, including Indonesia. In addition to its fairly good development, this sector also has a significant contribution to the opportunities for more extensive employment opportunities, increased foreign exchange, income tax and sales as well as opportunities for human resource development. But on the other hand, although the number of SMEs in Indonesia is very large, and its ability to support the national economy is undoubtedly, its existence is still not "lucky". Historically, the problems that often arise in the development of SMEs in Indonesia are often related to financing, business infrastructure development, physical facilities and collaboration with all stakeholders, there are problems in providing ease of business operations, including improving the quality of human resources (HR) and the large the imported tap opened. Not to mention if it is connected with the development of the Era of Industrial Revolution 4.0 which categorizes Capability of Innovation and technology as part of the value / pillar of competitiveness that cannot be separated. From some of these issues, this paper will discuss more focus on: Increasing the competitiveness of Indonesian SMEs seen from the Opportunities and Challenges of Technology Innovation so that they can potentially be competitive regionally and globally.
Downloads
Download data is not yet available.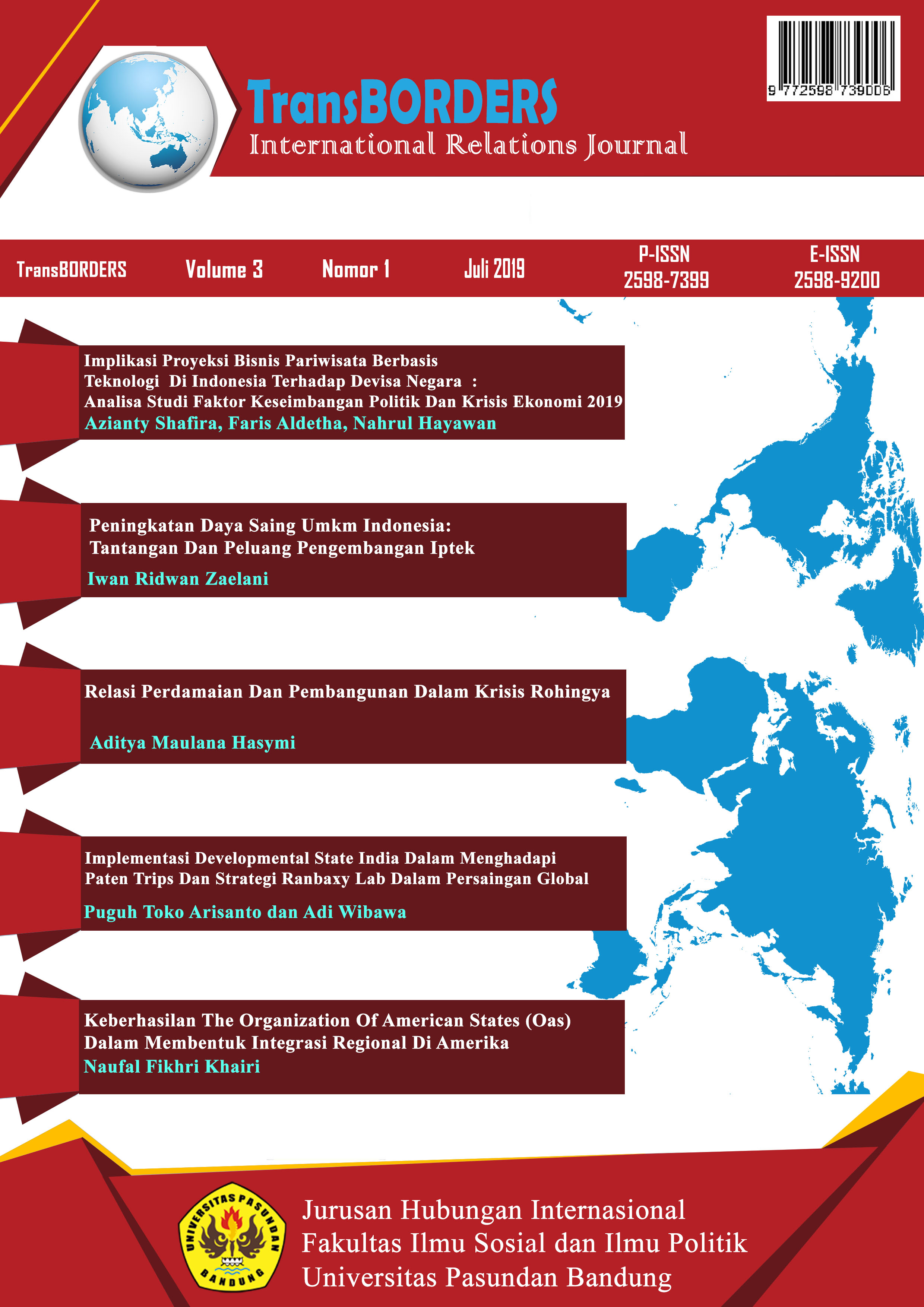 Downloads