Dampak Kebijakan Moneter Tiongkok Terhadap ACFTA dan Integrasi Ekonomi Negara ASEAN
Keywords:
Tiongkok, Indonesia, Malaysia, Thailand, Monetary Policy, PBOC, ACFTA, International Trade
Abstract
ASEAN-China Free Trade Agreement or abbreviated (ACFTA) is the most influential economic integration agreement in the Southeast Asia region. This study aims to determine the impact of the ACFTA on ASEAN Economic Integration and Chinese monetary policy. AFCTA is the largest free trade area in the world in terms of population size and the third largest in terms of trade volume. The results of this study indicate that China's monetary policy in 2013-2014 negatively affected trade in the ACFTA Region due to deficits in the trade balance of Indonesia, Malaysia and Thailand to China, which caused a decline in overall ACFTA economic growth in 2015. The study also showed a relationship between the conditions of China's domestic economy, American hegemony in the East and Southeast Asia Region through the Trans-Pacific Partnership and China's efforts to include Yuan in the IMF's Special Drowing Rights basket, with China's monetary policy strategy. To achieve the objectives referred to above, the research method that I use is the type of research. Descriptive-Analytic. The data collection technique used by the author is library. The author analyzes the data using qualitative analysis techniques supported by quantitative data, and for discussion of the problem the author uses deductive writing techniques.
Downloads
Download data is not yet available.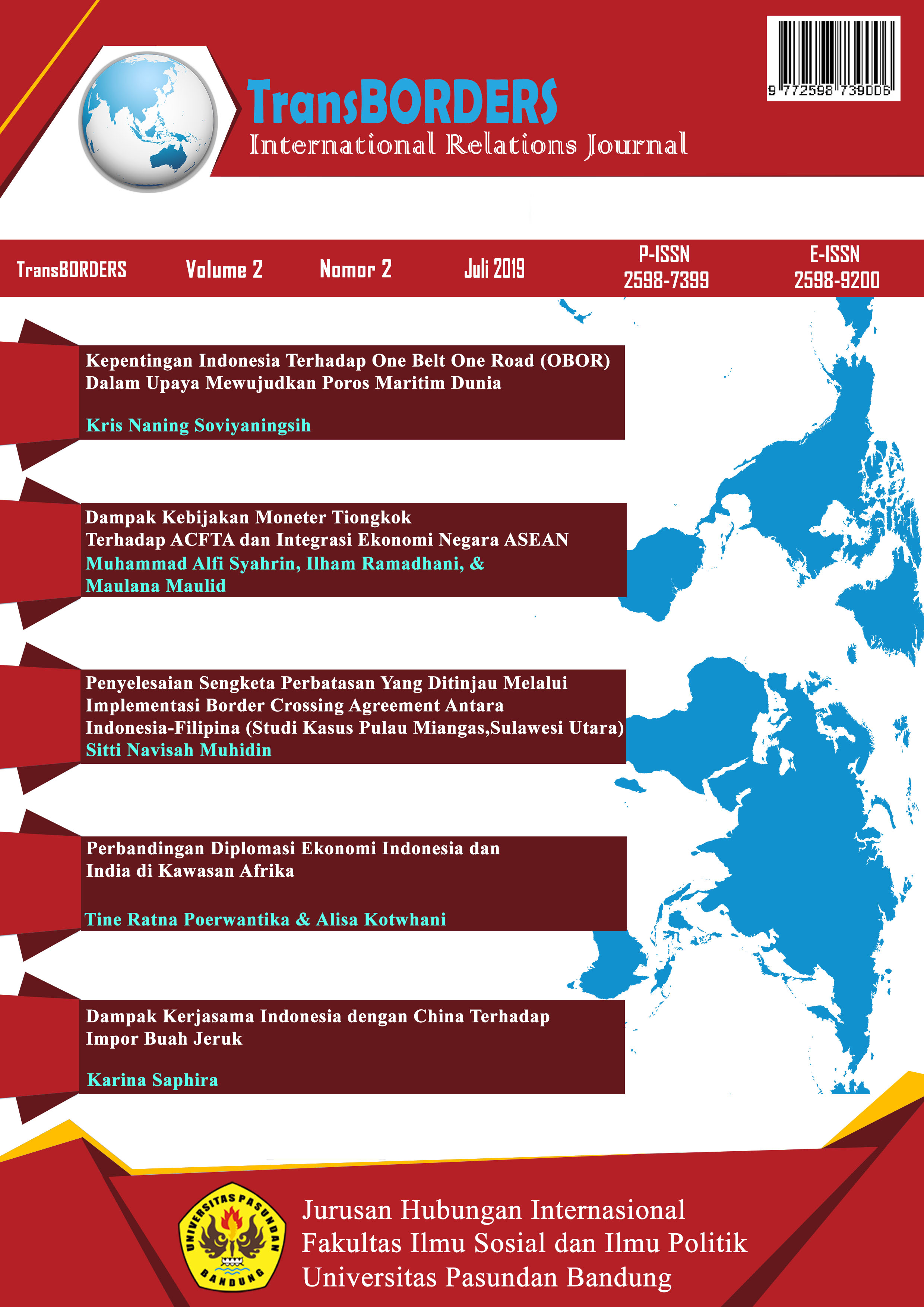 Downloads