Peran ECPAT dalam Menangani Child Sex Tourism di Indonesia (Studi Kasus: Bali)
Keywords:
Child Sex Tourism, International Organization, ECPAT
Abstract
This Bali tourism is experiencing an increase in annual tourist visits from various countries. However, it is also a threat to children from sexual exploitation whose perpetrators are foreign tourists who visit to have sexual relations with children. Various modes such as providing basic needs of children, as well as living with family to gain trust from the family become a gap for sexual harassment. This research is a qualitative study to determine the role of End Child Prostitution and Trafficking (ECPAT) as an organization that focuses on protecting children from various sexual crimes, such as child sex tourism in Bali, using the concept of international organizations and the concept of child sex tourism. Thus, this study resulted in the role of ECPAT in combating sexual exploitation of children, namely; do advocacy, socialization, rehabilitation, and research related to child sex tourism in Bali. However, it has not been fully successful because of the lack of public awareness of child sexual abuse, and lack of government commitment in law enforcement.
Downloads
Download data is not yet available.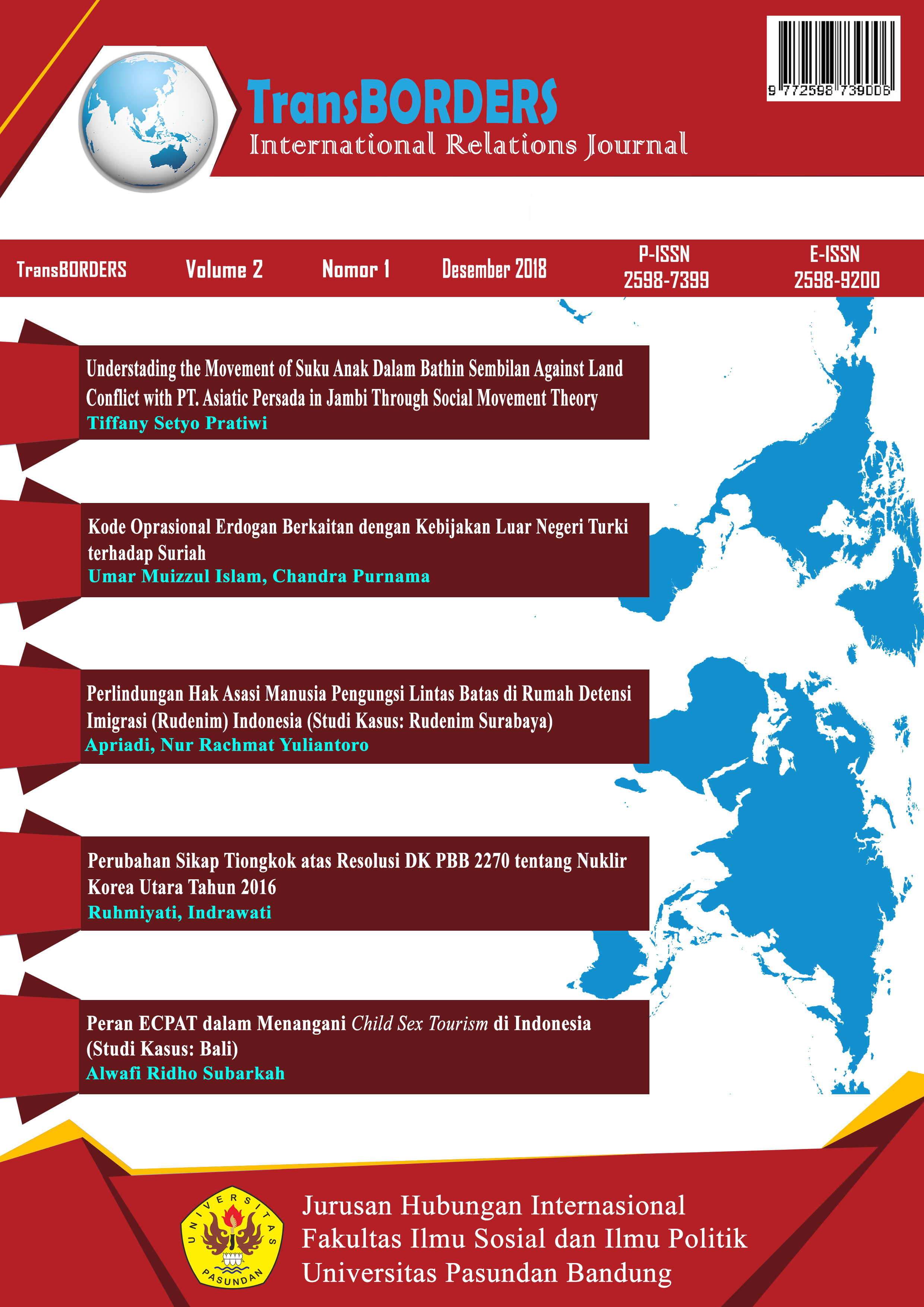 Downloads