PENERAPAN METODE THINK-TALK-WRITE UNTUK MENGEMBANGKAN SELF CONFIDENCE SISWA SD
Think-Talk-Write:self confidence
Abstract
This research is based on the problems of many elementary students who have difficulty solving math problems especially those related to students' mathematical communication ability. The purpose of this study is to answer the question whether by Think-Talk-Write method (TTW) can develop student self confidence. The research method used is Classroom Action Research, which consists of 3 learning cycles, each cycle consists of 3 actions. Population in this research is grade 6 student of SD in Bandung City. The instruments used include students' mathematical communication skills such as stories, questionnaires, observation guidelines, interviews and documentation. The quantitative data obtained were analyzed using SPSS 19, while the qualitative data used Miles & Huberman technique. The results showed that there is an increase in self-confidence of students with learning Think-Talk-Write method (TTW). The recommendation in this research emphasizes the learning of Think-Talk-Write method (TTW) as one of the alternative learning method that able to give good benefit and stimulation to the ability and confidence of elementary school students in mathematics learning in accordance with the stages of cognitive development of students.
Downloads
Download data is not yet available.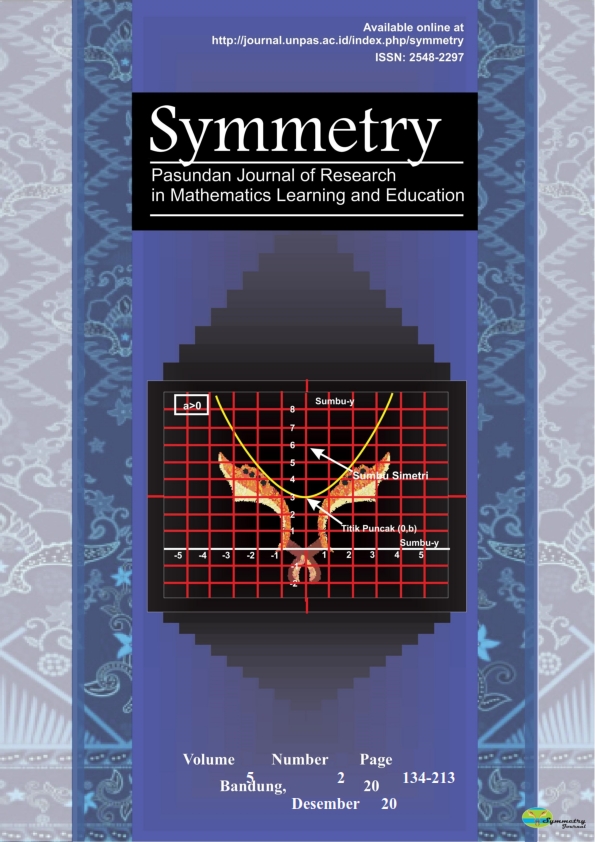 Downloads
License
Hak Cipta sepenuhnya ditangan jurnal.