PENERAPAN MODEL PEMBELAJARAN BRAIN BASED LEARNING UNTUK MENINGKATKAN HASIL BELAJAR MATEMATIKA SISWA
Brain Based Learning:Mathematics Achievement
Abstract
APPLICATION OF BRAIN BASED LEARNING MODEL TO INCREASE STUDENT LEARNING RESULT OF MATHEMATICAL   ABSTRACT This study was conducted based on low learning outcomes, especially in mathematics subjects and know the influence of Brain Based Learning model of learning toward mathematics learning. This research uses experimental method. The instrument used in this study is the instrument of mathematics learning results in the form of a description test, and the scale of attitudes containing statements of student attitudes toward learning mathematics. The data collected then dioal with rock SPSS 17.0 For Windows. Then proceed with the test of normality, homogeneity and equality of two averages using the t-test. Based on the results of data analysis obtained conclusion: (1) the results of learning mathematics students who use learning Brain Based Learning is better than conventional learning. (2) students are positive towards learning mathematics after using Brain Based Learning learning.   Key word: Brain  Based Learning, Mathematics Achievement.
Downloads
Download data is not yet available.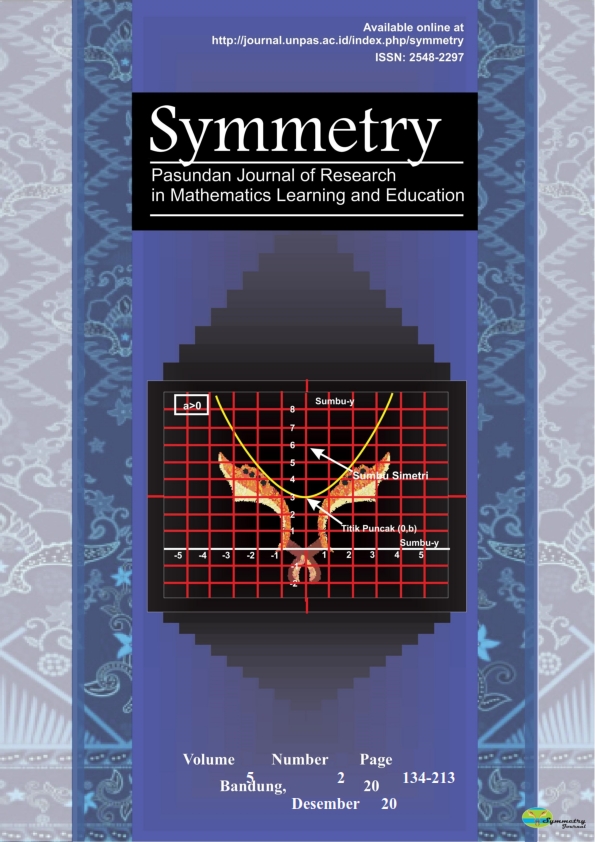 Downloads
License
Hak Cipta sepenuhnya ditangan jurnal.