DEVELOPMENT OF TEACHING MATERIALS WITH THINK PAIR SHARE TYPE COOPERATIVE MODEL ON QUARTER MATTER
Fitriana Yolanda

Universitas Islam Riau

Dwi Fitriya Nur Laily

Universitas Islam Riau
Abstract
The purpose of this study was to produce teaching materials using a Think Pair Share type cooperative learning model on valid quadrilateral material. These teaching materials are in the form of Learning Implementation Plans (RPP) and Student Worksheets (LKPD). This study uses the Research and Development (R & D) method with modified steps as follows: (1) Potential and Problems; (2) Data Collection; (3) Product Design; (4) Design Validity; (5) Design Revision and (6) Final Product. The data analysis technique used descriptive statistical analysis techniques. The data collection instrument uses a validation sheet that has been filled out by four validators, namely two Mathematics Education Lecturers, FKIP Islamic University Riau and two Mathematics Teachers at SMP Negeri 21 Pekanbaru. The validation sheet used is the RPP validation sheet and the LKPD validation sheet. Based on the results of the study, it was obtained that the average percentage of the validity of the Learning Implementation Plan (RPP) was 87.3% and the average result of the validity of the Student Worksheet (LKPD) was 83.2%, both of which were categorized as very valid. Then the average percentage of the results of the validation of the Learning Implementation Plan (RPP) and Student Worksheet (LKPD) in each aspect of the assessment obtained a value of 84.69% and 84.66% with very valid criteria. The conclusion is that teaching materials have been produced using the Think Pair Share (TPS) cooperative learning model on quadrilateral material in class VII SMP which has been tested for validity.
Downloads
Download data is not yet available.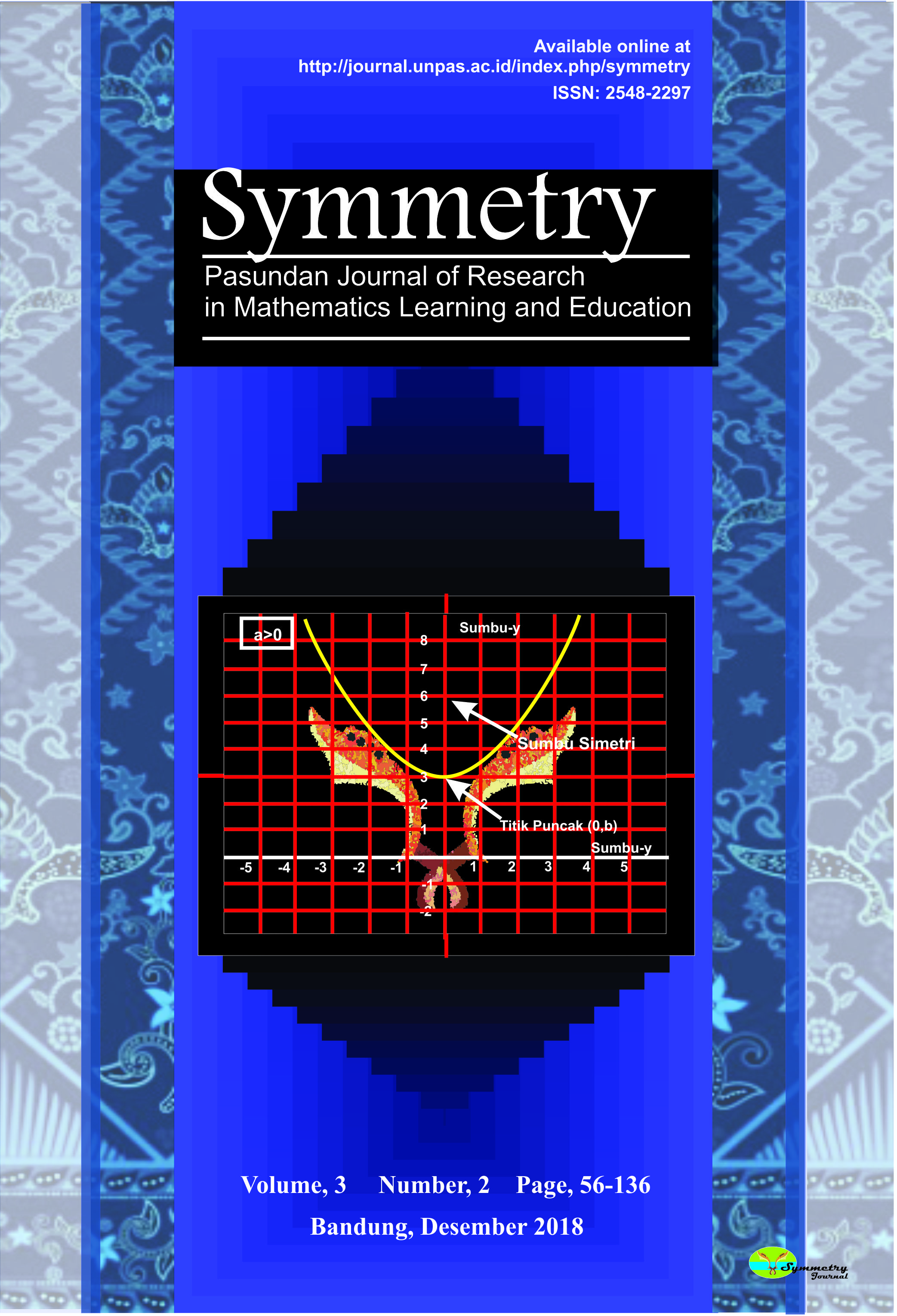 This work is licensed under a Creative Commons Attribution 4.0 International License.
Hak Cipta sepenuhnya ditangan jurnal.