PENERAPAN VIDEO PEMBELAJARAN MANDIRI BERBANTUAN SOFTWARE CAMSTUDIO DAN PEN TABLET PADA PERKULIAHAN ALJABAR LINIER
Linear Algebra: Learning Video: CamStudio: Learning outcome
Ucu Koswara

STKIP Sebelas April

Neneng Tita Rosita

STKIP Sebelas April
Abstract
Video on learning of mathematics is one of the audio-visual media-based learning which is currently not widely used, because in addition need quite a long time, and also need requires special mastery in the field of computers and learning software. The background of this research focused on the importance of strengthening the ability of students to the course material which is conducted independently after the learning process in the classroom implemented. This study aims to assess and analyze the results of learning mathematics in linear algebra course in STKIP Sebelas April Sumedang. This research method using pre-experimental design with type One-Shot Case Study of the entire fourth semester students of the majoring in mathematics education in STKIP Sebelas April Sumedang that consisting of two groups taken purposively. The data was analyzed by two different test average (t test) of the two groups that received different treatment. These results indicate that there are significant differences in learning outcomes between the groups were given a course with additional self learning video by using Camstudio Software and Pen Tablet on Linear Algebra Class and the group given regular course.
Downloads
Download data is not yet available.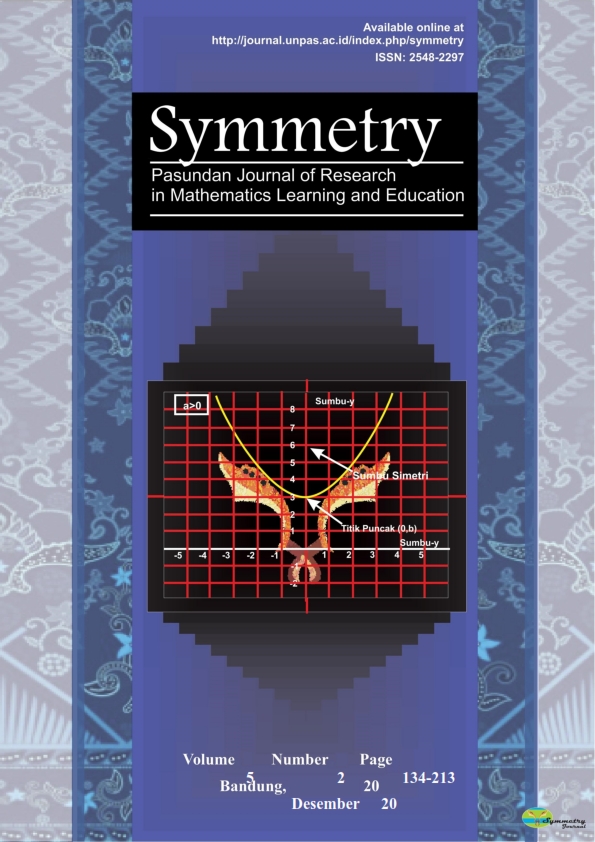 This work is licensed under a Creative Commons Attribution 4.0 International License.
Hak Cipta sepenuhnya ditangan jurnal.