PENGEMBANGAN BAHAN AJAR TEMATIK SD KELAS IV BERORIENTASI ETHNO-STEM
Agus Dwi Saputra

PGSD, Universitas Musamus Merauke

Ratna Purwanty

PGSD, Universitas Musamus Merauke

Karlina Wong Lieung

PGSD, Universitas Musamus Merauke
Abstract
The purpose of this research is to produce a product in the form of ethno-STEM-oriented elementary thematic teaching materials for class IV that are valid and practical. This study uses a modified 4D model development research method, namely define, design, and development. The data collection instrument used was a questionnaire or questionnaire given to material expert validators and teaching materials expert validators to see the validity of the product, and student response questionnaires to see the practicality of the product. The research was conducted at SD YPPK Santo Johanes Don Bosco Onggari with a trial run of 12 students.The results of this study are products in the form of thematic teaching materials for ethno-STEM-oriented elementary school grades with the results of a feasibility assessment from material experts after validating a score of 82% with very valid criteria and from teaching materials experts a score of 85% with very valid criteria. The results of the practicality assessment by students in product trials with 12 students as subjects obtained a score of 97,5% with very practical criteria, the resulting teaching material products have met the very valid and practical criteria, then this teaching material product is feasible to use for learning.
Downloads
Download data is not yet available.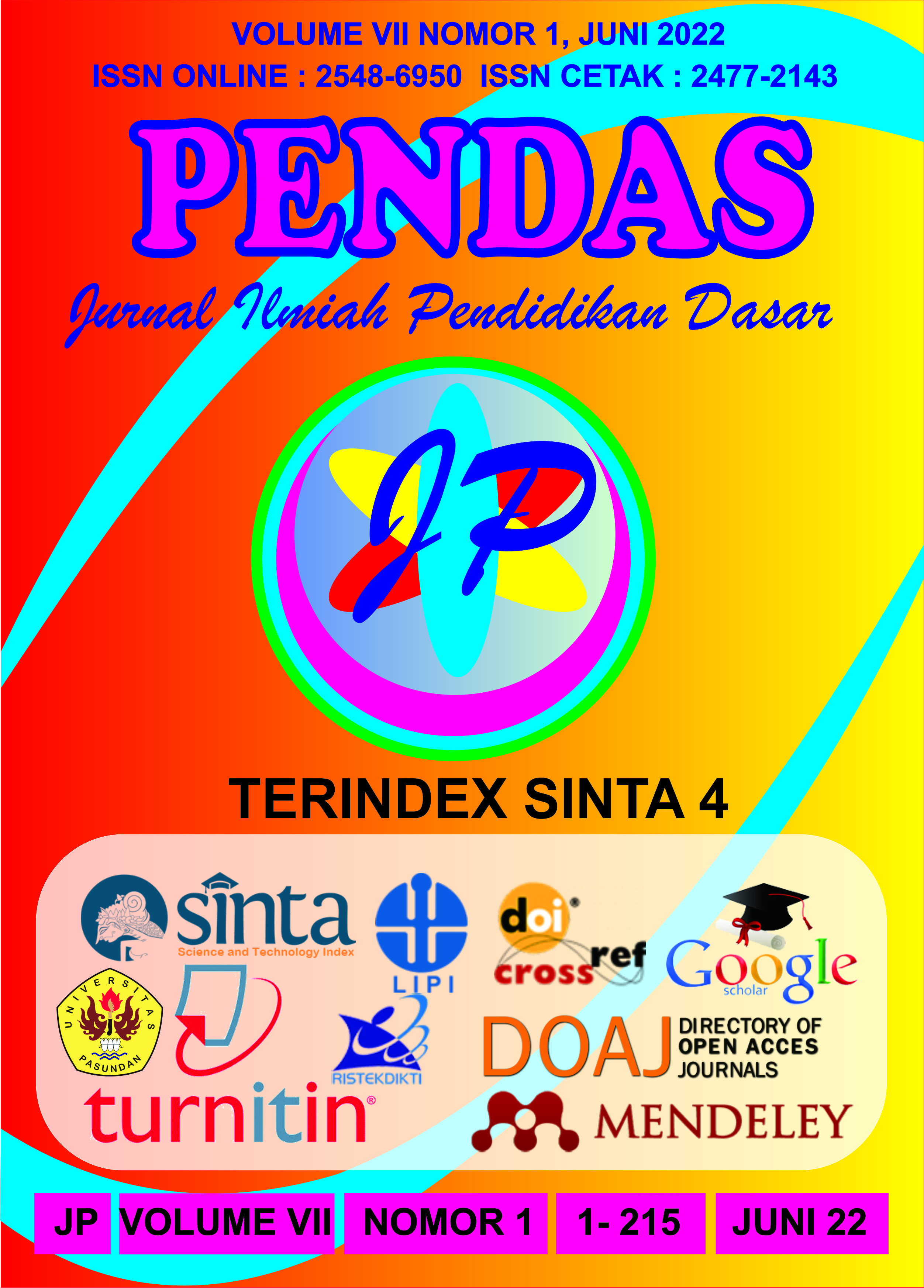 This work is licensed under a Creative Commons Attribution 4.0 International License.