IMPLEMENTASI PEMBELAJARAN DARING DAN KONSULTASI TERPROGRAM DI SD NEGERI PURWOREJO
Rintis Rizkia Pangestika

Universitas Muhammadiyah Purworejo

Titi Anjarini

Wahyu Puspita Sari
Abstract
This study aims to determine the learning process through programmed consultation and online learning at SD Negeri Purworejo. This study uses descriptive qualitative research methods. The subjects of this study were principals, teachers, and students at SD Negeri Purworejo. Collecting data using interview, observation, and documentation methods. Data analysis uses the Miles and Huberman model, namely data reduction, data display, conclusion drawing or verification. The results of the study show that the programmatic consultation process is carried out not every day, sometimes 2 or 3 times a week adjusting the level of the Covid-19 level with a limited duration of time. The rest of the learning is carried out online using zoom cloud meeting, whatsapp, googleclassroom, googlemeet.
Downloads
Download data is not yet available.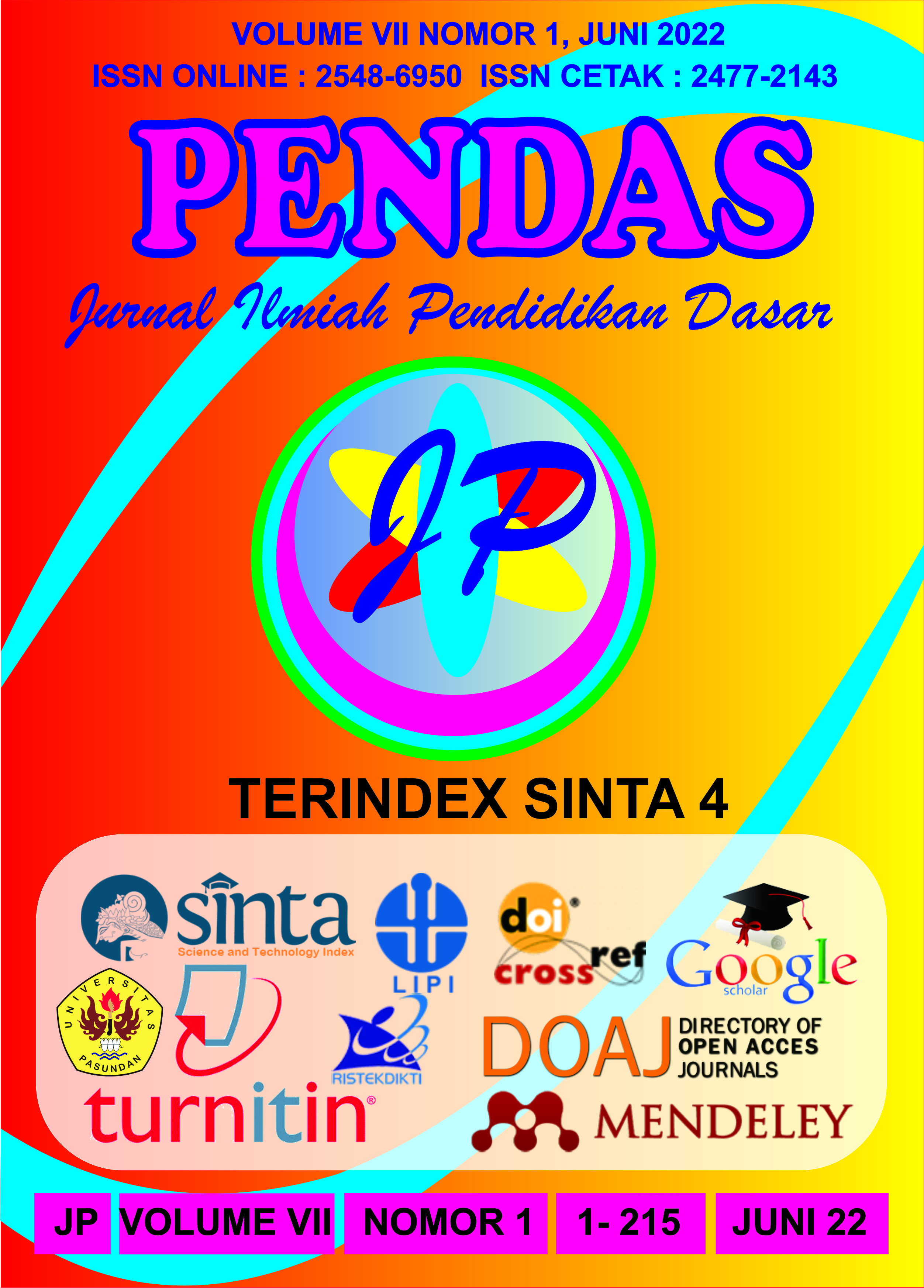 This work is licensed under a Creative Commons Attribution 4.0 International License.