PENERAPAN MODEL CONTEXTUAL TEACHING AND LEARNING BERBANTUAN MEDIA POP-UP BOOK UNTUK MENINGKATKAN AKTIVITAS SISWA SD
Anis Zulfatin Nihayah

PGSD FKIP Universitas Muria Kudus

Fina Fakhriyah

PGSD FKIP Universitas Muria Kudus

Much. Arsyad Fardani

PGSD FKIP Universitas Muria Kudus
Abstract
This study aims to determine the increase in student activity by applying the contextual teaching and learning model aided by pop-up media. This research was conducted in grade V elementary school with the number of students 26. The method used is a classroom action research method that lasted for 2 cycles, each cycle consisting of planning, implementation, observation, and reflection. Data collection techniques used were interviews, observation, tests, and documentation. Analysis of the data used is quantitative data analysis and qualitative data analysis. the results of observations in cycle I get an average percentage of 68.07% with qualifications need guidance, and in cycle II increased to 84% with good qualifications. From the research that has been done it can be concluded that the contextual teaching and learning model is assisted Pop-up book media can increase student activity.
Downloads
Download data is not yet available.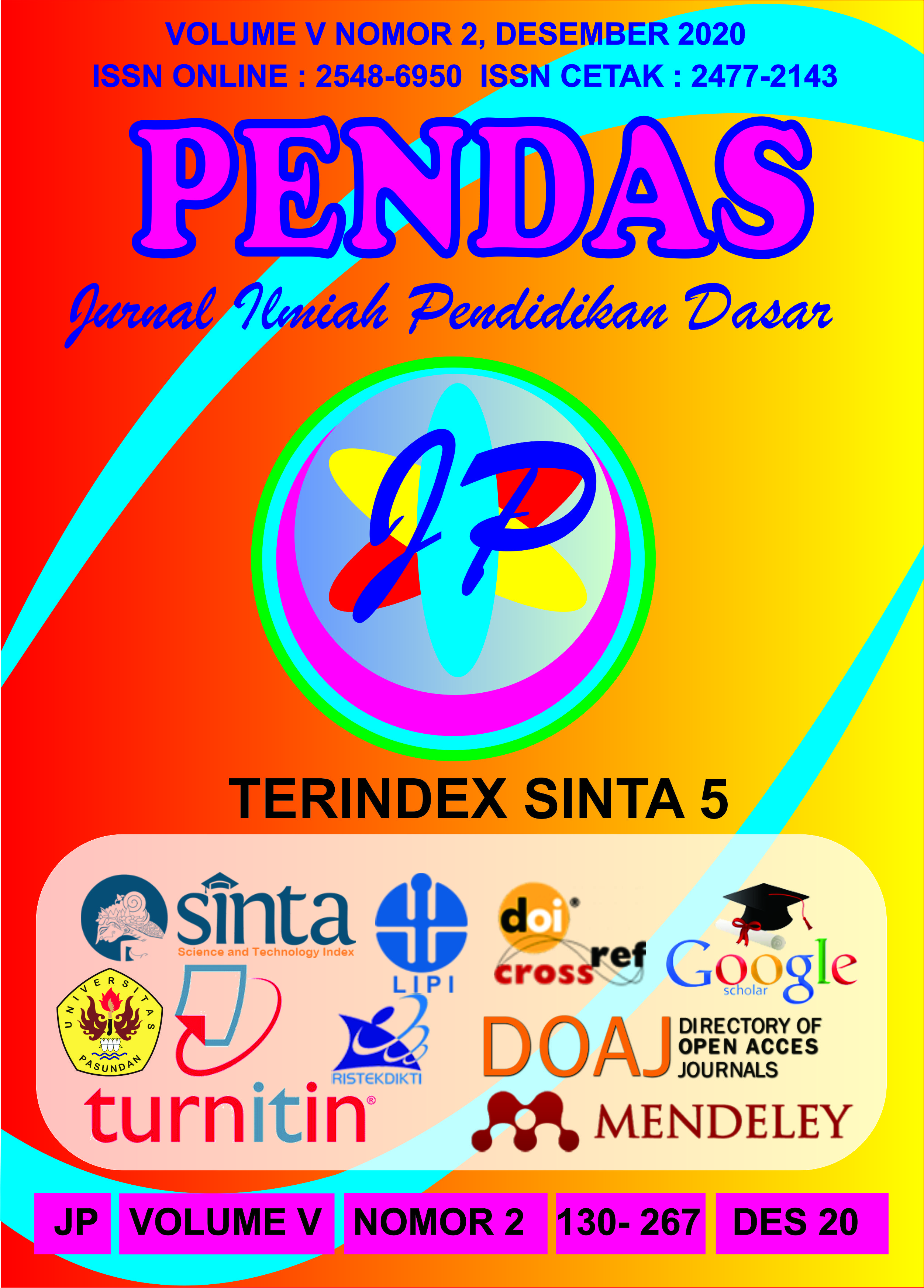 This work is licensed under a Creative Commons Attribution 4.0 International License.