PENGARUH MODEL PEMBELAJARAN ROLE PLAYING TERHADAP KETERAMPILAN BERBICARA SISWA KELAS IV SD PADA PEMBELAJARAN BAHASA INDONESIA
Asep Priatna

STKIP Subang

Ghea Setyarini

STKIP Subang
Abstract
Based on the results of field studies conducted by researchers, the quality of teaching and speaking of students in grade IV SDN Sukamaju is still less active in terms of speaking, they prefer to talk during lessons, do not want to ask questions, say nothing and if the teacher asks to speak, students are still stammering, embarrassed and doubtful. With this in mind, it can be seen that fourth-grade students still do not have the speaking skills, and it is difficult to communicate the information obtained. Researchers are learning to role-play learning models for class IV student learning in Indonesian language learning and for class IV students' understanding by applying role-playing learning models to speaking learning in Indonesian language learning. The method used in this study is a quantitative study kind of quasi experiment conducted on students in class IV SDN Sukamaju with a total of 42 students, consisting of IV A 21 people and class IV B 21 people. This research uses the Nonequivalent Control Group Design. Data The results of the study were obtained from interviews, tests, questionnaires, observations, and documentation. The average value of the post-test class using conventional learning has an average value of 74.90. In contrast, the experimental class that uses the role-playing model has an average value of 80.19. It can simplify learning by using role learning models that can help students in learning to read in learning Indonesian.
Downloads
Download data is not yet available.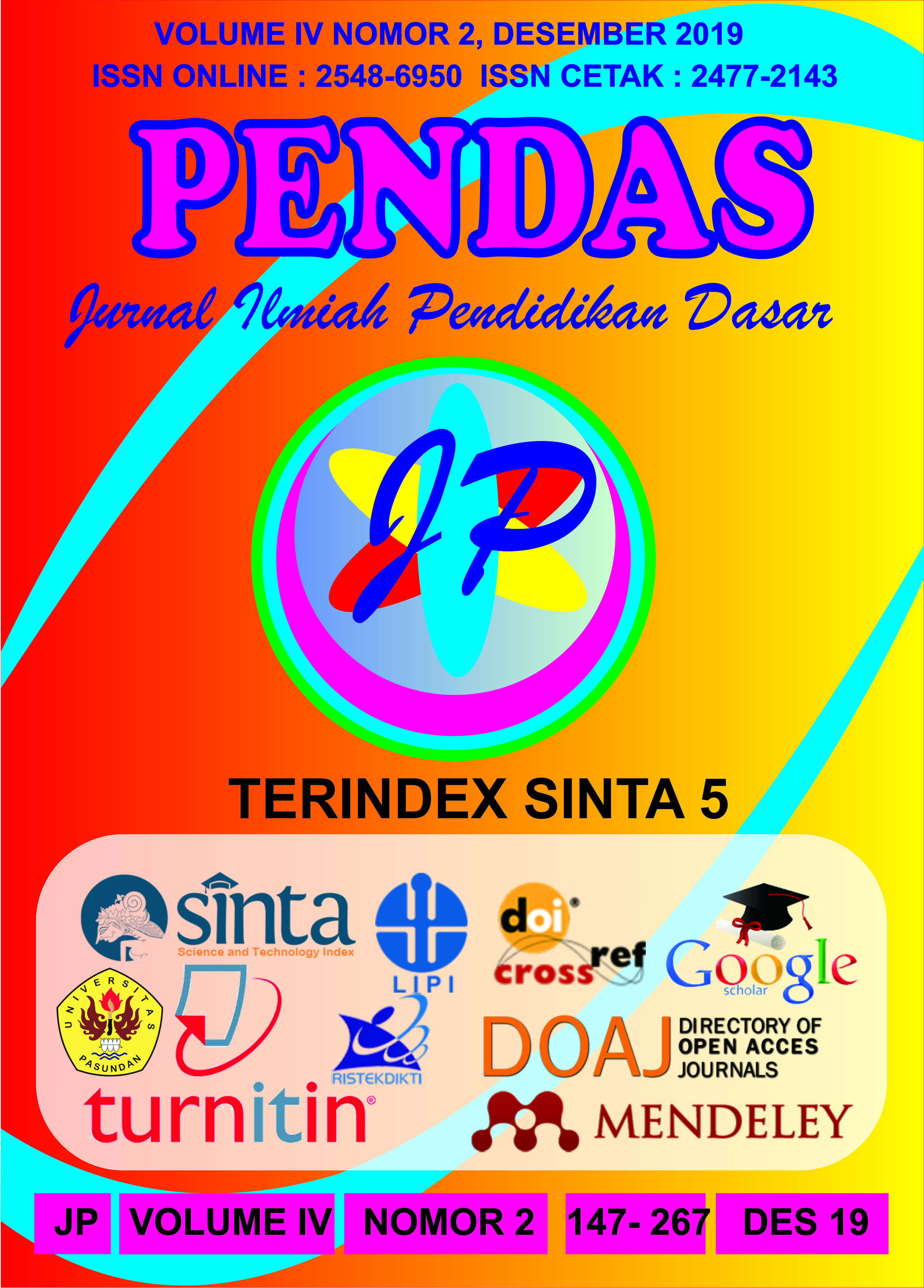 This work is licensed under a Creative Commons Attribution 4.0 International License.