CONTEKTUAL TEACHING LEARNING: ALTERNATIF MODEL PEMBELAJARAN DALAM MENINGKATKAN PEMAHAMAN KONSEP IPA SISWA SD DI PURWAKARTA
Hany Handayani

STKIP Purwakarta

Riska Riska

STKIP Purwakarta

Wiwin Winarti

STKIP Purwakarta

Indra Suhendra

Universitas Pendidikan Indonesia
Abstract
This research aims to know the influence of contextual learning model (contextual learning) against the concept of understanding IPA grade IV, these studies use quantitative methods with quasi (quasi experimental approach experiments), in this study used two groups of subjects, namely group wants and the control group. Data collection techniques in the study using four techniques include understanding tests (pretest and posttest) observation sheets performance, teacher, and student performance observation sheets. As for the results of statistical tests on the extent of α = 0.05 significant results as follows: 1) pretest results understanding of student groups and experiments kontrok obtained by the P-value of 0.125 to mean there are no differences among the capabilities experimental and control groups of students, posttest results, 2) value of understanding IPA students after the class action on the given experiment obtained P value 0.000-meaning there are contextual learning model of influence towards the understanding of the concept of science in students, 3) observations of performance the teacher showed the results of the average 81.85% (very good) that shows the performance of teachers already balanced and optimum support of successful learning, and 4 student activity observation) results obtained average results 89.85% (very good) indicate that from each of the indicators approach CTL terintrepetasi is very good.
Downloads
Download data is not yet available.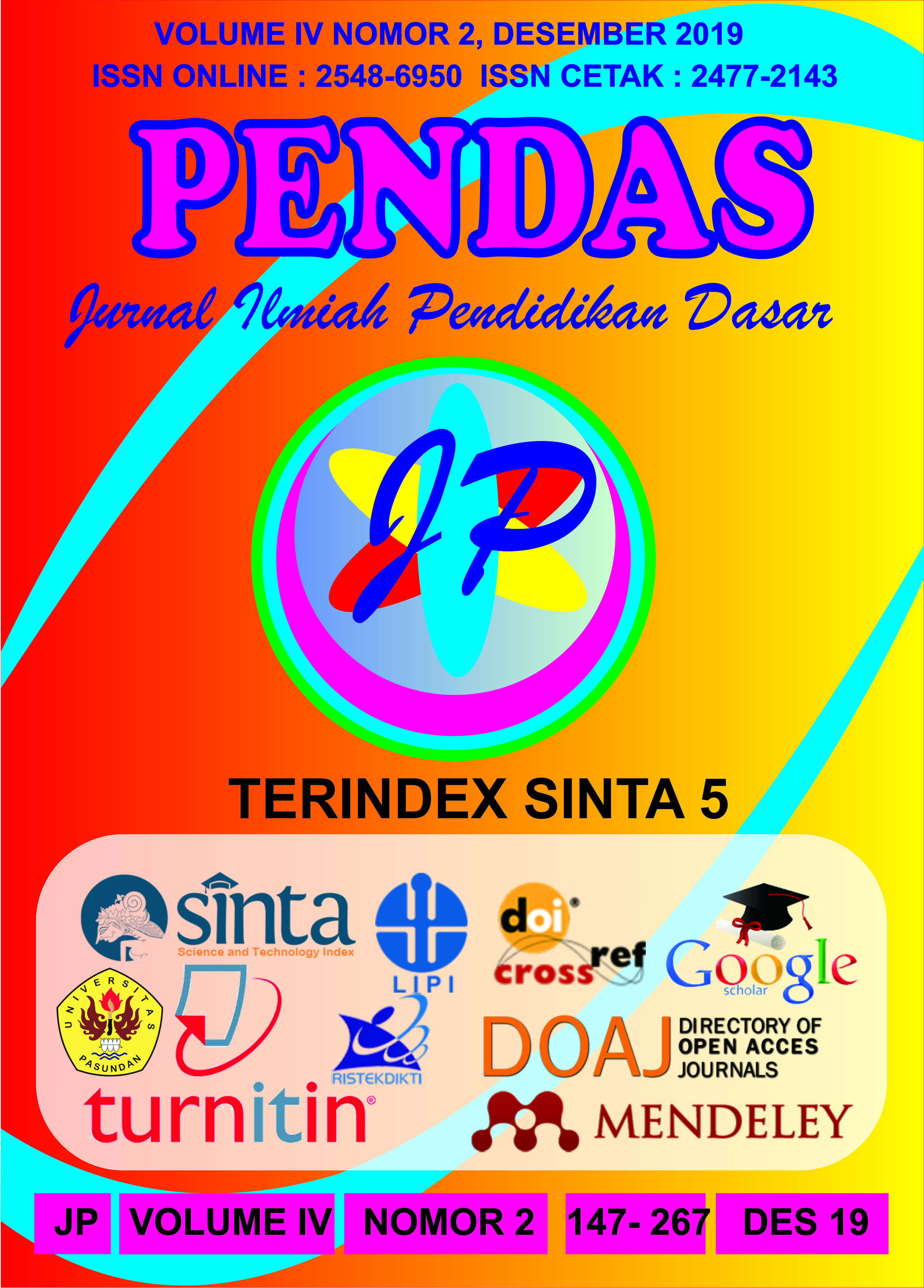 This work is licensed under a Creative Commons Attribution 4.0 International License.