FENOMENA KALANGAN PENGGUNA MEDIA SOSIAL DI KOTA BANDUNG (STUDI FENOMENOLOGI KALANGAN PENGGUNA MEDIA SOSIAL FACEBOOK GENERASI X DI KOTA BANDUNG)
Keywords:
Phenomenon, Social Media, Generation X
Abstract
This study aims to determine the extent of the motives, actions and meanings of the use of Social Media Facebook among Generation X in the City of Bandung. The method used in this study uses a qualitative de-constructive approach with phenomenological studies. The focus of more research is to understand the phenomena that occur among the use of Facebook social media, especially in Generation X in the City of Bandung. While the subject of the study was focused on examining the experiences of Facebook users themselves based on noumena. The techniques used in determining informants or subjects were chosen purfosively based on the activities of those who were considered able to explore experiences consciously. Data collection techniques were obtained from core informants, experts, academics and professionals or other data sources as participants. Besides library research, observation, in-depth interviews and documentation. The data obtained was compiled by researchers in units and then categorized and carried out a comparison through the stages of triangulation with the degree of trust in information by an expert observer and users in the field of social media. The results of the study show that social media users Facebook Generation X have the motive of using Facebook social media as a trend to follow and media to communicate. The behavior of other Generation X behavior is only to look for information, status updates and capture certain moments. Generation X means that the use of Facebook social media as a medium of entertainment, gathering and reunion with old friends.
Downloads
Download data is not yet available.
References
Ardianto, Elvinaro. (2004). Komunikasi Massa Suatu Pengantar. Bandung: Simbiosa Rekatama Media.
Bungin, Prof. Dr. Burhan (2007). Sosiologi Komunikasi. Kencana
Effendi, Onong Uchyana. (2017). Ilmu Komunikasi Teori & Praktek. Bandung: PT. Remaja Rosdakarya.
Hidayat, Taufik (2009). Lebih Dekat Dengan Facebook Jakarta: PT. Elex Media Komputindo
Kuswarno, Dr. Engkus, M.S.. (2009) Fenomenologi: Metode Penelitian Komunikasi. Widya Padjajaran
Mahi, Hikmat. 2018. Jurnalistik: Literary Journalism. Jakarta: Preneda Media Group
Nasrullah, Dr. Rulli. 2015. Media Sosial (Cetakan Pertama). Bandung: Simbiosa Rekatama Media.
Nurudin. 2007. Pengantar Komunikasi Massa. Jakarta: PT. Raja Grafindo Persada.
Sugiyono. (2013). Metode Penelitian Kuantitatif, Kualitatif, dan R&D. Bandung: Alfabeta.
Tjiptono, Fandy dan Santoso, Budi, Totok (2001). Strategi Riset Lewat Internet. Yogyakarta: Andi.
Yee, N. 2006. The Psychology of MMORPGs: Emotional Investment, Motivations, Relationship Formation, and Problematic Usage. In R. Schroeder & A. Axelsson (Eds.), Avatars at Work and Play: Collaboration and Interaction in Shared Virtual Environments (pp. 187-207). London: Springer-Verlag.
Artikel Jurnal :
Yanuar, 2016. Theoritical Review : Teori Perbedaan Generasi (diakses pada Maret 2019)
Ziveria, 2017. Pemanfaatan Media Sosial Facebook Sebagai Sarana Efektif Pendukung Kegiatan Perkuliahan Di Program Studi Sistem Informatika Institut Teknologi Bisnis Kalbe (diakses pada Maret 2019)
Sumber Lain:
https://teknologi.bisnis.com/read/20180602/84/802033/facebook-mulai-ditinggalkan-anak-muda
https://www.liputan6.com/tekno/read/3282682/facebook-mulai-ditinggal-pengguna-milenial-apa-penyebabnya
https://tirto.id/facebook-ditinggalkan-yang-muda-dipertahankan-yang-tua-cMvV
https://www.viva.co.id/arsip/1006704-facebook-jadi-media-sosial-orang-tua-kenapa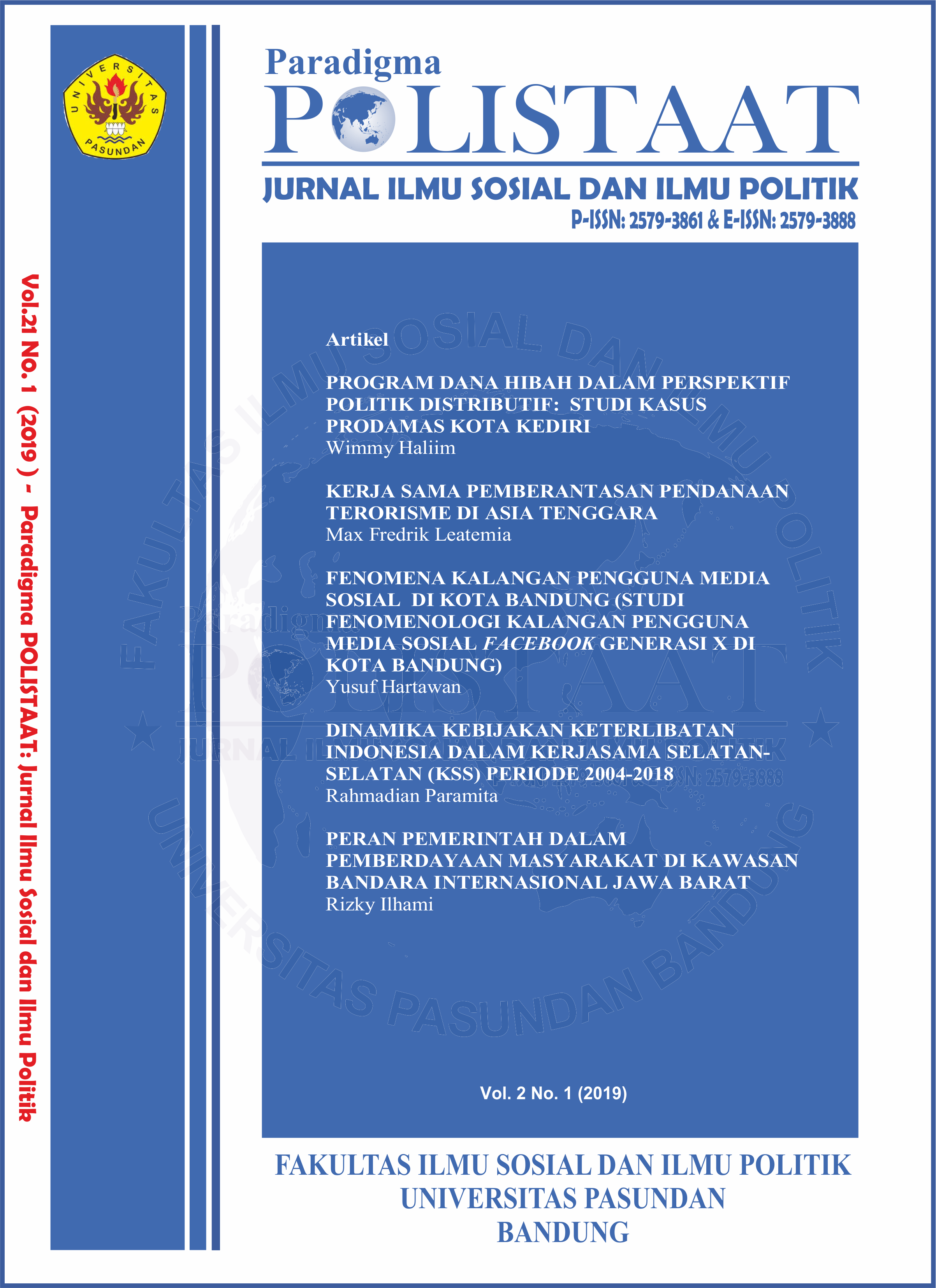 Downloads