INCREASING THE CAPACITY OF POSYANDU AGENTS THROUGH STUNTING PREVENTION EDUCATION IN CREATING HEALTHY CHILDREN IN SANCA VILLAGE, CIATER REGENCY
Keywords:
Enhancement Capacity, Posyandu Agents, Prevention Stunting
Abstract
Stunting is a serious condition in children characterized by a child's height above lower average or child very shortas well as her body no grow and develops well according to age and lasts for a long time. Even at the end followed by disturbance intelligence in children due to lack of chronic nutrition. This condition is triggered by several factors since the mother's womb include infection in pregnancy, malnutrition (malnutrition) in pregnant women,which no optimal on baby from since born until 3 years first life, repeated infections, or poor stimulation from the environment. According to Law Number 36 of 2009 concerning Health, the community must participate properlyby per scarecrow nor organized in all form and stages health development in order to help accelerate the achievement of the highest level of public health. According to the survey results in Sanca Village, it is known that some of the problems encountered with regard to monitoring activities are known growth of toddlers. Posyandu known as Integrated Healthcare Center, including 8 posyandu in 2021 categorized as an independent Posyandu in Sanca Village which consists of 8 RW, and each posyandu opening schedule is not in accordance with the wishes of the community, as well as the whole the schedule is determined by the Puskesmas or the Village. The number of active cadres is only 5 people per posyandu. In practice, there are still difficulties for posyandu agents in take measurements anthropometry by appropriate.
Downloads
Download data is not yet available.
References
Mustika, W., & Syamsul, D. (2018). Analysis Problem Status nutrition Not enough On toddler in Public health center Teupah South Regency Simeuleu. Journal Health global , 1 (3), 127. https://doi.org/10.33085/jkg.v1i3. 3952
Nirmalasari, N. O. (2020). Stunting On Child : Reason and Factor Stunting Risk in Indonesia. Qawwam: Journal For Gender Mainstreaming , 14 (1), 19–28. https://doi.org/10.20414/Qawwa m.v14i1.2372
Novianti, R., Purnaweni, H., & Subowo, A. (2020). Role
Integrated Healthcare Center For Handle Stunting In Medini Village. Journal health , 6 (4), 1–10.
Rianti, E., Triwinarto, A., Lukman, E., Hendryani, A., Susana, E., Official, R., Izah, N., Zulfiana, Ev., Rahmanindar, N., Mathematics, P. S., Science, F., Kristen, U., Discourse, S., TNP2K, Nuryani, N., Rahmawati, R., Level, D. I., Ward, D., Implementation, K., … Health,
D. (2020). Factor Risk toddler
Short (Stunting) in Regency Gorontolo. E-Journal medicine , 2 (1), 1–5.
http://jurnal.unismuhpalu.ac.id/in dex.php/PJKM/article/view/1371
%0A http://jurnal.iakmi.id/index.p hp/FITIAKMI
UNICEF INDONESIA. (2019). Status
Child World 2019 Child, food, and nutrition .
https://www.unicef.org/indonesia/ _ en/world-child-status-2019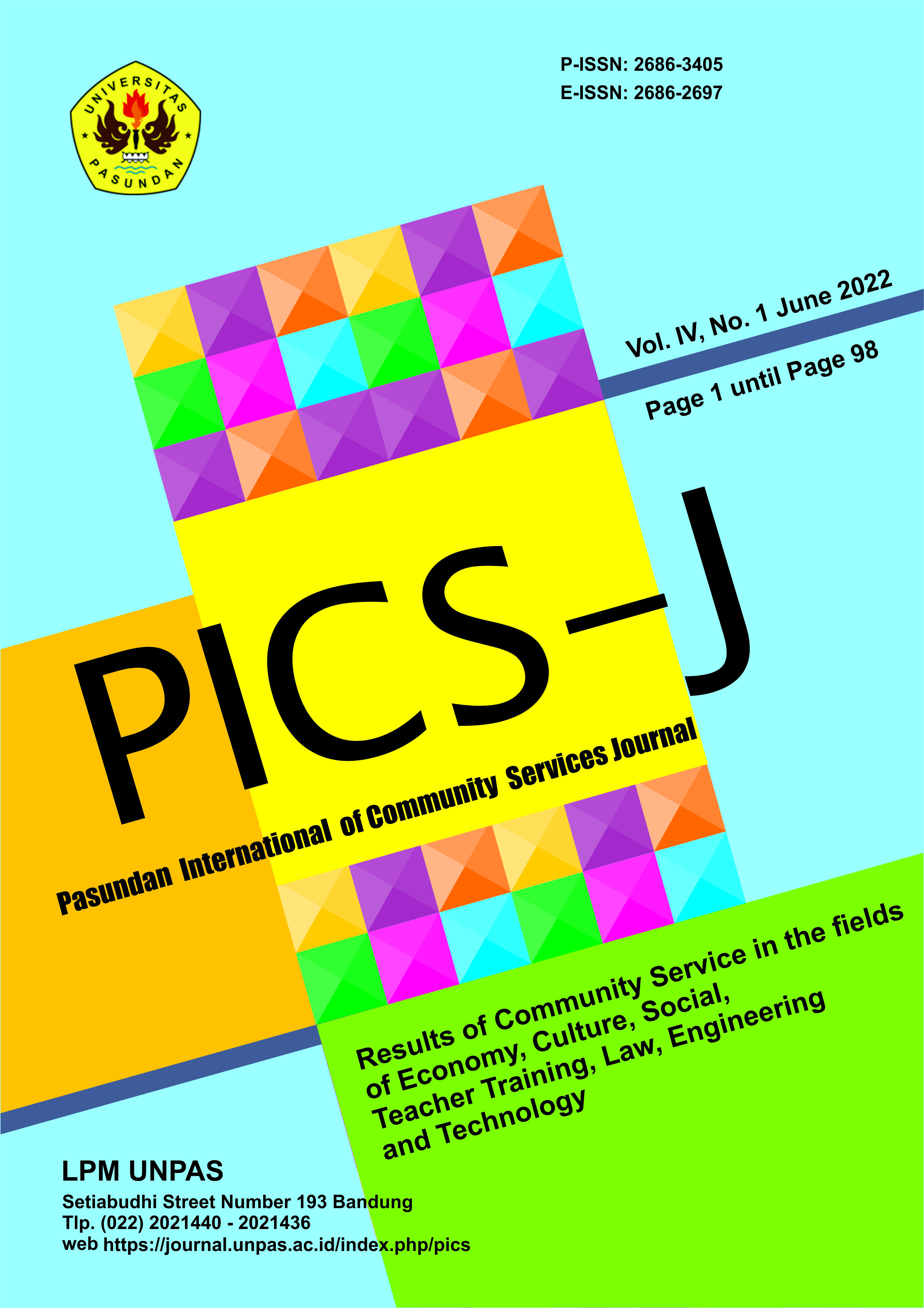 Downloads