DEVELOPMENT OF LEMON-BASED BEVERAGE BUSINESS AS A COMMUNITY IMMUNE INCREASE IN THE NEW NORMALITY ERA
Keywords:
Development, Empowerment and Marketing
Abstract
The problem that faced partners is the not yet optimal application of digital marketing in marketing products. The solution to each of these problems is to utilize ADS Facebook and Social Media and provide assistance and training. By providing these solutions, it is hoped that there will be an increase in sales and an increase in social media interaction and being registered in the Market Place. The specific target of this activity is that partners can market their products to various regions so that the distribution radius is wider and in line with increased sales. The method used is to identify needs, SWOT analysis and Expalanatory Survey to Javaganics Partners. The implementation stages consist of (1) Digital Marketing training and empowerment; (2) Data analysis; (3) Coordination of partners and researchers; (4) and internal administration of the institution; (5) Institutional self-evaluation and institutional development funds.
Downloads
Download data is not yet available.
References
Irham Fahmi, Manajemen Strategis,
Bandung: CV Alfabeta, 2015, h. 252
Kotler, Philip and Kevin Lane Keller
(2016). Marketing Manajement.
Edisi 15 Global Edition. Pearson
Rachmat, Manajemen Strategik, Bandung: CV Pustaka Setia, 2014, h. 285
Sangadji, Etta Mamang & Sopiah. (2013).
Perilaku Konsumen – Pendekatan
Praktis disertai Himpunan Jurnal
Penelitian. Yogyakarta: ANDI
Tjiptono, Fandy. (2016). Pemasaran Jasa.
Yogyakarta: ANDI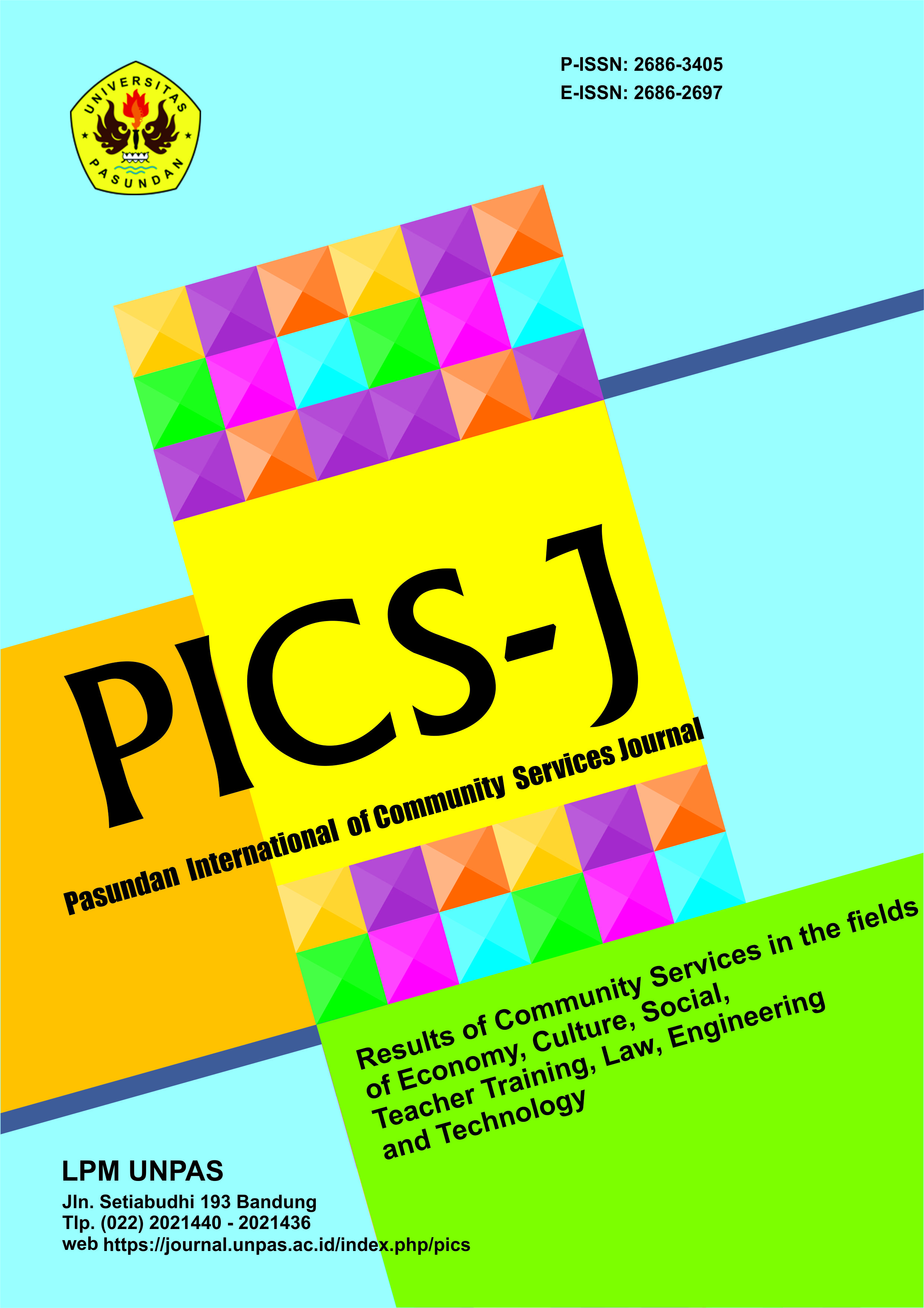 Downloads