INCREASING WOMEN'S PARTICIPATION IN EDUCATION IMPROVING SKILLS THROUGH ONLINE MEDIA AND BUSINESS INTRODUCTION TO SMES FOR MEMBERS OF THE PKK IN THE VILLAGE CIWALEN - SUKARESMI DISTRICT OF CIANJUR REGENCY, WEST JAVA PROVINCE
Keywords:
Motivation, SMEs, Entrepreneurs
Abstract
In improving the economy of a small family, a woman with an important role in economic activity, especially in the activities of SMEs. With the female SMEs can help the family economy, therefore, women should be given a motivation for getting success in entrepreneurship. Educational activities regarding the development of women's empowerment of SMEs is intended to help women who usually only as a housewife, to be able to know how to start doing business and foster entrepreneurial spirit also manages her with good management and professional manner. The method used ismodel of active participation through interactive discussions. Seeing the public response is expected to follow up in an effort to increase the income of local communities, among others, by providing knowledge about the importance of improving the products contained in In the village Ciwalen - District of Sukaresmi Cianjur regency of West Java province in order to increase income supplements for those who already have a business and add insight for new entrepreneurs.
Downloads
Download data is not yet available.
References
Badan Pusat Statistik. (2017). Usaha Mikro, Kecil, dan Menengah (UMKM). Retrieved from https://www.bps.go.id/statictable/2018/06/26/2004/posisi-kredit-usaha-mikro-kecil-dan-menengah-umkm-sup-1-sup-pada-bank-umum-miliar-rupiah-2016-2018.html
Kementerian Koperasi dan UKM RI. (2017). Retrieved from https://www.ukmindonesia.id/baca-artikel/62
McInnes, R. J. (2018). Sustainable development goals. In The Wetland Book: I: Structure and Function, Management, and Methods. https://doi.org/10.1007/978-90-481-9659-3_125
Ni Wayan Suarmini, Siti Zahrok, D. S. Y. A. (2018). Peluang Dan Tantangan Peran Perempuan. Prosiding SEMATEKSOS 3 "Strategi Pembangunan Nasional Menghadapi Revolusi Industri 4.0."
Sri Lestari Harsosumarto. (2017). Koperasi Dan Pemberdayaan Perempuan. Infokop.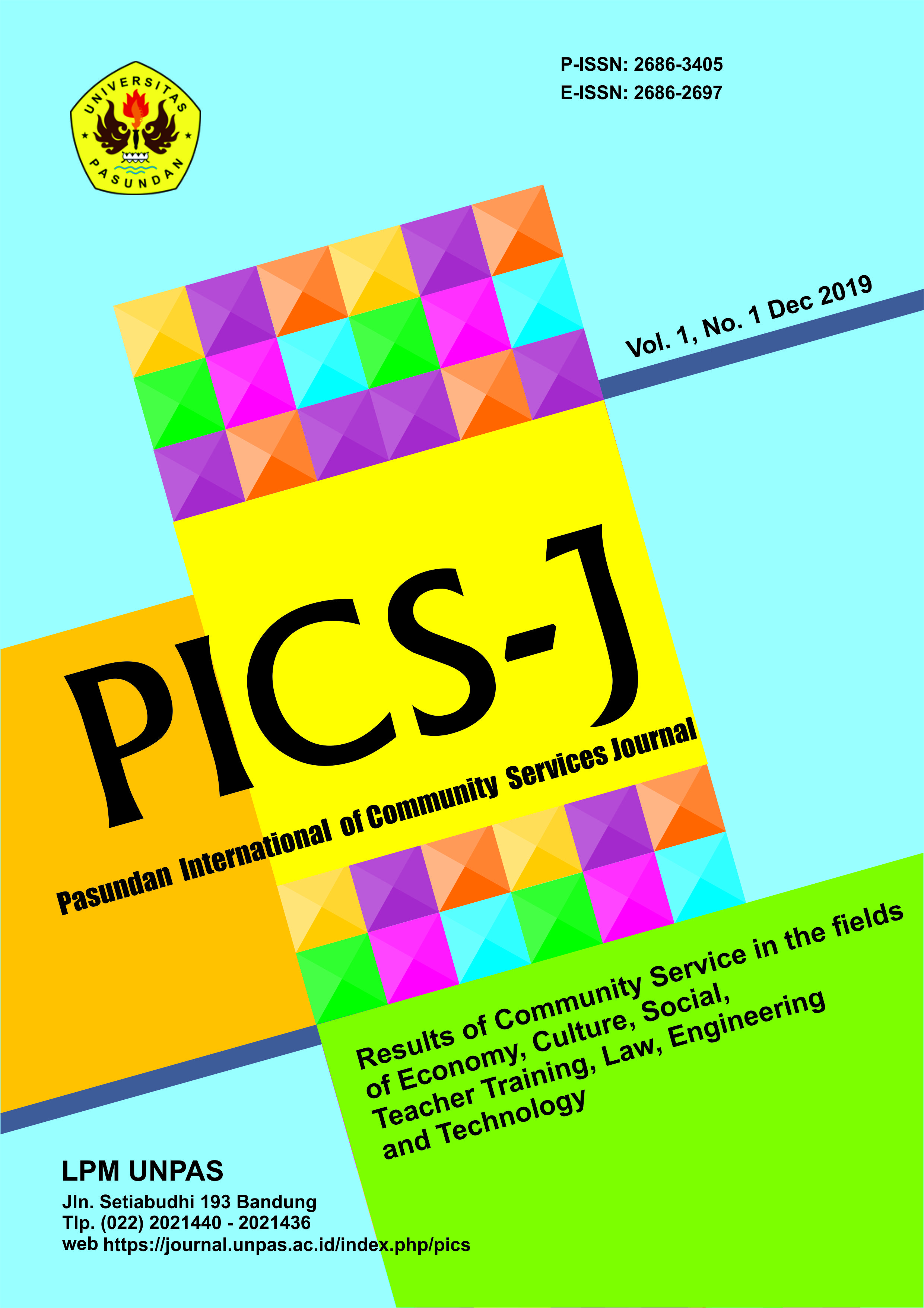 Downloads