THE VILLAGE ACCOUNTING KNOWLEDGE AND COMPREHENSION ENHANCEMENT FOR VOCATIONAL HIGH SCHOOL ACCOUNTING TEACHERS IN TULUNGAGUNG
Keywords:
Village Accounting, SISKEUDES, Vocational High School Accounting Teacher
Abstract
Considering the various regulations that issued by government such as Act Number 2014 in relation to Villages which contained the Village Government Authorities, Rights, and Obligations as well as The Minister of Home Affairs Regulation (Permendagri) Number 113 Year 2014 concerning Village financial management which included the Guidelines and Stages to avoid Village financial management mistakes and misunderstanding between Village government in its organization.  Educational institutions have executed the Village Accounting subjects that will be studied by Vocational High School students in 2018. Thus, it required knowledge and understanding about Village Accounting for Vocational High School Accounting teachers, especially in Tulungagung. In this practice, the researcher presented understanding through lecture and practicum methods using SISKEUDES application in order to generate competent accounting teachers.
Downloads
Download data is not yet available.
References
Yaya Mulyana Aziz, A. (2021). The Role Of Village Equipment In The Accountability Of Cinta Mulya Village Government Sumedang District West Java Province. Pasundan International Of Community Services Journal (PICS-J), 42-43.
Pajak, J. A. (2020). Analisis Penggunaan Siskeudes dalam Pengelolaan Dana Desa. Diambil kembali dari Jurnal Akuntansi dan Pajak: https://jurnal.stie-aas.ac.id/index.php/jap/article/view/770/pdf
RI, K. K. (2018). Aplikasi Siskeudes untuk Transparansi Keuangan Desa. Diambil kembali dari https://kominfo.go.id:https://kominfo.go.id/content/detail/15734/aplikasi-siskeudes-untuk transparansi-keuangan-desa/0/artikel_gpr
Peraturan Meteri Keuangan nomor 93 tahun 2015 tentang Tata Cara Pengalokasian, Penyaluran, Penggunaan, Pemantauan dan Evaluasi Dana Desa
Undang-Undang Nomor 2014 tentang Desa yang memuat Kewenangan, Hak dan Kewajiban Pemerintah Desa serta Permendagri Nomor 113 Tahun 2014 tentang Pengelolaan Keuangan Desa
Deni S, T. B. (2019). Implementation Of Village Business Management Board (Bumdes) Village Of Cibalanarik, Tanjungjaya District Tasikmalaya Region. Pasundan International Of Community Services Journal (Pics-J), 2.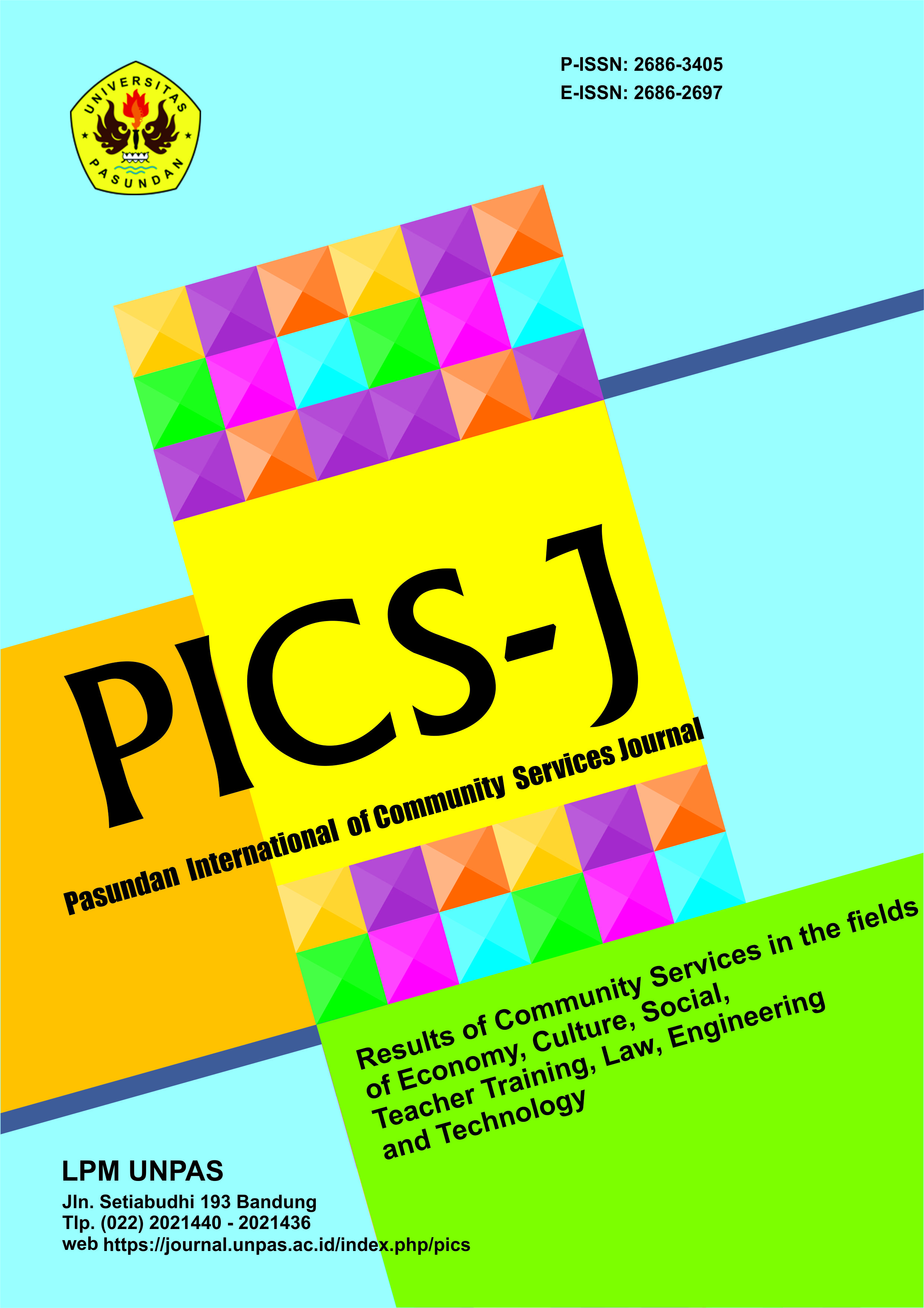 Downloads