STEM FROM HOME: THE TRAINING FOR PRIMARY SCHOOL TEACHERS IN BANDUNG WETAN AS A SCIENCE LEARNING ALTERNATIVE DURING THE COVID-19 PANDEMIC
Keywords:
STEM, Study from home, Covid-19 pandemic, primary education
Abstract
This Community Service Program aims to increase the ability of elementary school teachers in Bandung Wetan district to develop STEM-based science learning plans during the Covid-19 pandemic. In detail, the objectives of this service can be described as follows: first knowing the teacher's perceptions of the implementation of STEM learning that is carried out in online learning, second knowing the teacher's needs for the implementation of STEM in online learning, the third design of the SFH training program (STEM From Home ) to improve the ability of elementary school teachers in Bandung Wetan sub-district to develop a STEM-based science learning plan during the Covid-19 pandemic and most recently as an effort to describe the ability of elementary school teachers in Bandung Wetan sub-district to develop a STEM-based science learning plan during the Covid-19 pandemic after participating in the program SFH (STEM From Home) training. This service activity targets the target audience is elementary school teachers in the Bandung Wetan district. The number of schools in Bandung Wetan District is 17 with 15 private schools and 2 public elementary schools. On this occasion, the involvement of teachers as many as 28 people was prioritized. A series of PKM activities have been carried out from August to September 2020. And Broadly speaking, the participants of the activities gave positive responses to the implementation of In House Training activities: SFH (STEM From Home) Implementation Strategies as Alternative Learning Ipa During the Covid-19 Pandemic Period for Teachers Bandung Wetan elementary school
Downloads
Download data is not yet available.
References
Hamdani, A. R., & Priatna, A. (2020). EFEKTIFITAS IMPLEMENTASI PEMBELAJARAN DARING (FULL ONLINE) DIMASA PANDEMI COVID-19 PADA JENJANG SEKOLAH DASAR DI KABUPATEN SUBANG. Didaktik: Jurnal Ilmiah PGSD STKIP Subang, 6(1), 1-9.
Kurniasari, A., Pribowo, F. S. P., & Putra, D. A. (2020). ANALISIS EFEKTIVITAS PELAKSANAAN BELAJAR DARI RUMAH (BDR) SELAMA PANDEMI COVID-19. Jurnal Review Pendidikan Dasar: Jurnal Kajian Pendidikan dan Hasil Penelitian, 6(3), 246-253.
Fitriyani, Y., Fauzi, I., & Sari, M. Z. (2020). Motivasi Belajar Mahasiswa Pada Pembelajaran Daring Selama Pandemik Covid-19. Jurnal Kependidikan: Jurnal Hasil Penelitian dan Kajian Kepustakaan di Bidang Pendidikan, Pengajaran dan Pembelajaran, 6(2), 165-175.
Lestari, P. A. S., & Gunawan, G. (2020). The Impact of Covid-19 Pandemic on Learning Implementation of Primary and Secondary School Levels. Indonesian Journal of Elementary and Childhood Education, 1(2), 58-63.
Pramada, R., BURSTIANDO, R., & PUTRA, R. P. (2020). HUBUNGAN DUKUNGAN ORANG TUA DENGAN MOTIVASI BELAJAR SISWA DALAM MENGIKUTI PEMBELAJARAN PENJAS SECARA DALAM JARINGAN (DARING) SAAT PANDEMI COVID-19 DI MI SURYA UTAMA AL FAJAR DESA KEREP (Doctoral dissertation, Universitas Nusantara PGRI Kediri).
Kim, Y. & Park, N. (2012). The Effect of STEAM Education on Elementary School Student's Creativity Improvement. CCIS 339: 115–121. DOI: 10.1007/978-3-642-35264-5_16.
Nugraheny, A. R. (2020). PERAN TEKNOLOGI, GURU DAN ORANG TUA DALAM PEMBELAJARAN DARING DI MASA PANDEMI.
Lilawati, A. (2020). Peran Orang Tua dalam Mendukung Kegiatan Pembelajaran di Rumah pada Masa Pandemi. Jurnal Obsesi: Jurnal Pendidikan Anak Usia Dini, 5(1), 549-558.
Becker, K., & Park, K. (2011). Effects of integrative approaches among science , technology , engineering , and mathematics ( STEM ) subjects on students learning : A preliminary meta-analysis. Journal of STEM Education, 12(5), 23–38. https://doi.org/10.1037/a001945
Permanasari, Anna. 2017. STEM Education : Inovasi Pembelajaran Sains dalam menapaki pendidkan Abad 21. Prosiding Semnas Pendidikan IPA VIII
Hendriani, Yeni. 2018. Pendidikan STEM, Outcome dan Hambatan untuk implementasinya. https://p4tkipa.kemdikbud.go.id/blog/index.php/2018/06/26/pendidikan-stem-outcome-dan-hambatan-untuk-impementasinya/
Sriyati, Siti. D. Rochintaniawati, A. Widodo, Widi Purwaningsih, Riandi. 2018. Upaya Mengembangkan Kemampuan Guru Kota BandungDan Sekitarnya Untuk Mendesain Pembelajaran Berbasis Stem (Science Technology, Engineering And Mathematics) Melalui Kegiatan Lokakarya. Prosiding Seminar Nasional Hasil PKM LPM UNPAS. ISBN 978-602-0942-254
Neville, T. (2005). Postlethwaite Educational research: some basic concepts and terminology. International Institute for Educational Planning/UNESCO, p 9.
Harefa, N., Gultom, S., & Purba, L. S. L. (2019). Implementasi webinar terhadap sikap sadar keamanan kimia mahasiswa. Jurnal Dinamika Pendidikan, 12(1), 17-28.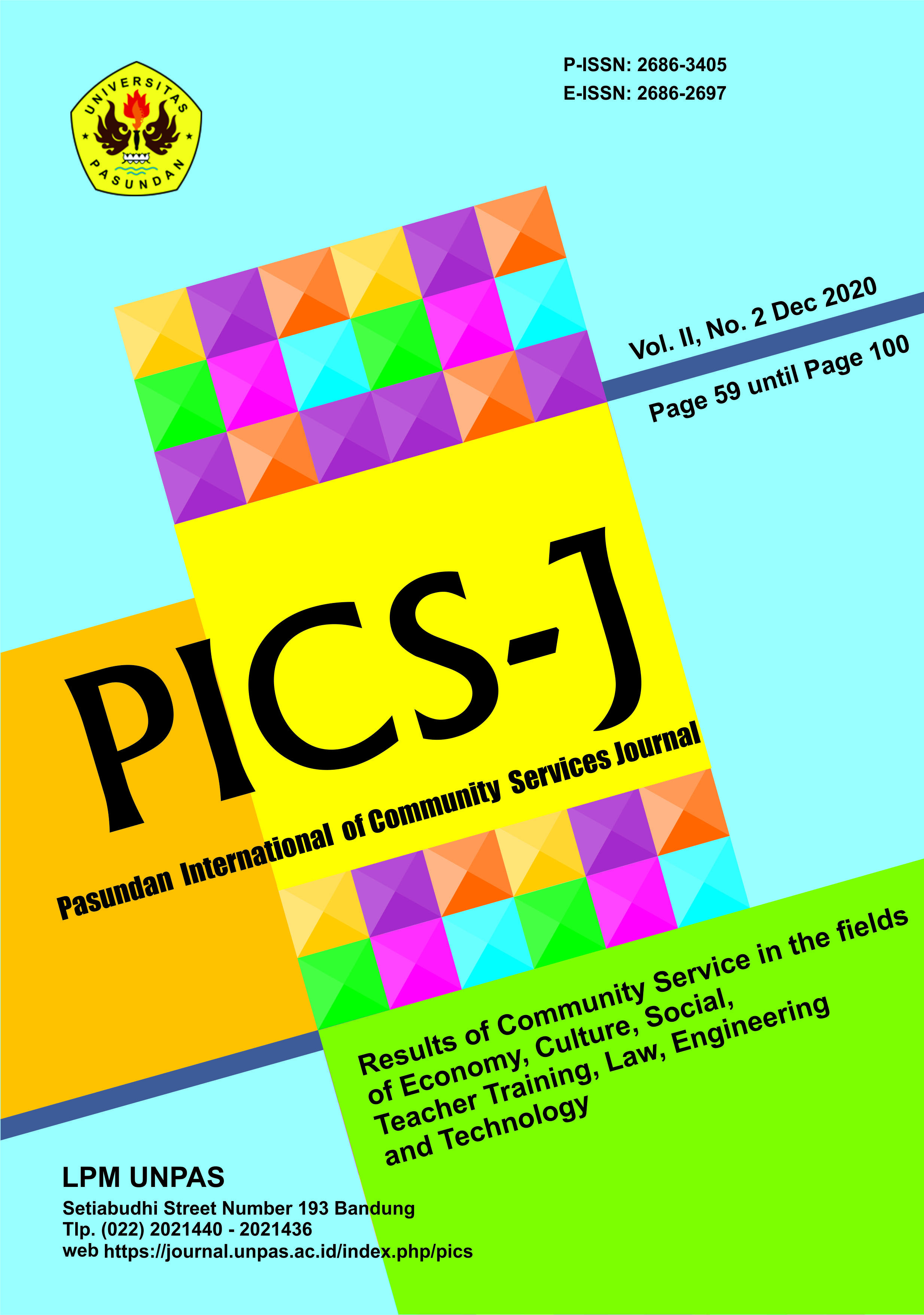 Downloads