SOCIALIZATION OF POLICY ALTERNATIVE MODELS IN EFFORTS OF HANDLE COVID-19 PANDEMIC PROBLEMS IN YOSOREJO VILLAGE, METRO CITY
Keywords:
Public Policy, Alternative Policy, COVID-19 Pandemic.
Abstract
Various policies have been issued by the government in an effort to break the chain of spreading COVID-19 cases in Indonesia. However, from a number of policies that have been issued, until now there has been no decrease in the number of positive cases of COVID-19, even every day the number of confirmed positive cases is increasing and the spread is increasingly widespread in various regions in Indonesia. The goal to be achieved in this community service activity is as a form of introducing and providing understanding to the public about alternative policy models in overcoming the COVID-19 problem. The service was carried out on Monday, August 31, 2020 in Yosorejo Village, East Metro District, Metro City. This activity took place in the form of socialization and discussions with the local community. The result of this activity is the achievement of goals and benefits in community service activities.
Downloads
Download data is not yet available.
References
https://www.bnpb.go.id/
https://www.kemkes.go.id/
https://www.who.int/
Diah Handayani (2020). Penyakit Virus Corona 2019. Jurnal Respirologi Indonesia. Volume 40 No. 2, 2020. Keputusan Menteri Kesehatan Republik Indonesia Nomor HK.01.07/MENKES/413/2020 tentang Pedoman Pencegahan dan Pengendalian Corona Virus Diseases (Covid-19)
Yuliana (2020). Corona Virus Diseases (Covid-19); Sebuah Tinjauan Literatur. Jurnal Wellness and Healthy Magazine. Volume 2 No.1, 2020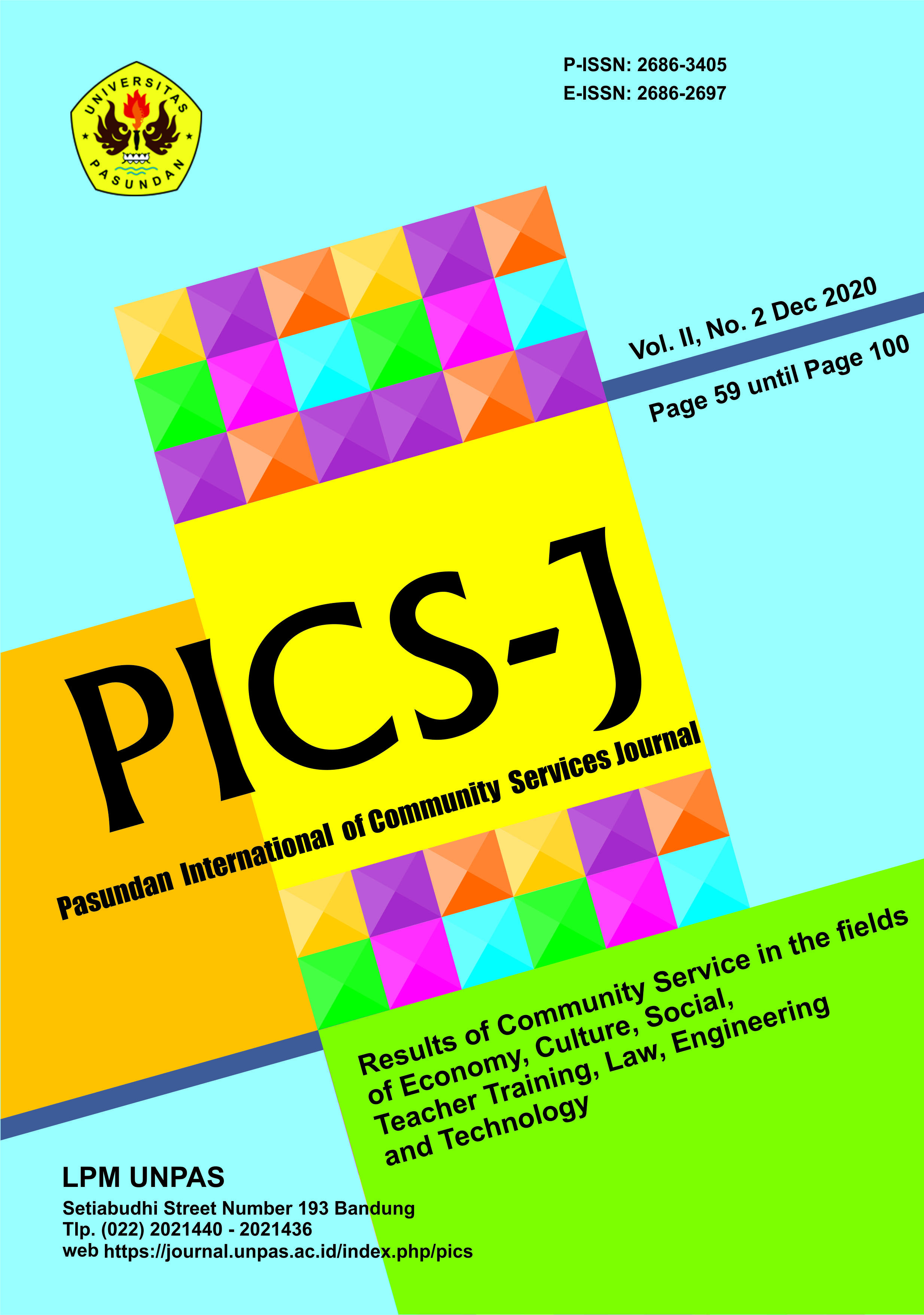 Downloads