IMPLEMENTATION OF VILLAGE BUSINESS MANAGEMENT BOARD (BUMDes) CIBALANARIK KECAMATAN TANJUNGJAYA TASIKMALAYA DISTRICT
IMPLEMENTATION OF VILLAGE BUSINESS MANAGEMENT BOARD (BUMDes) CIBALANARIK KECAMATAN TANJUNGJAYA TASIKMALAYA DISTRICT
Keywords:
Implementation of Policies, Village-Owned Enterprises
Abstract
This study aims to determine and analyze the implementation of the management of the Cibalanarik Village-Owned Enterprises of Tanjungjaya District, Tasikmalaya Regency. The implementation can be seen from the factors of policy size and objectives, resources, characteristics of implementing agents, disposition of implementers, communication between organizations and implementing activities. The research method used is qualitative methods through observation and in-depth interviews with people who have information related to the management of the Cibalanarik Village-Owned Enterprises in the Tanjungjaya District of Tasikmalaya Regency. Data analysis technique is done through data reduction, data display up to the conclusion. Based on the results of the study showed that the implementation of the management of the Entrepreneurship of the Village of Cibalanarik, Tanjungjaya District, Tasikmalaya Regency. Implementation can be effective by fulfilling aspects of achieving policy objectives, availability of resources, the ability of the implementers / managers of Village-Owned Enterprises, the spirit required to build and develop Village-Owned Enterprises, and the ability to communicate with various parties.
Downloads
Download data is not yet available.
References
Anwar Sadat, Mahyudin, Hastuti. (2018). Penguatan Kelembagaan BUM Desa Menjadi Kekuatan Baru Ekonomi di Desa Wajah Jaya dan Desa Mulia Jaya Kabupaten Buton. Jurnal Pengabdian Kepada Masyarakat MEMBANGUN NEGERI. Universitas Muhammadiyah Buton, Vol.2, No.2, Oktober 2018. 103 – 119.
Grindle, Merilee S. 1980. Politics and Policy Implementation in The Third World. New Jersey: Princeton University Press.
Harmiati, Abdul Aziz Zulhakim. (2017). Eksistensi Badan Usaha Milik Desa (BUMDes) Dalam Mengembangkan Usaha dan Ekonomi Masyarakat Desa yang Berdaya Saing di Era Masyarakat Ekonomi ASEAN. Retrieved from : Jurnal Unihaz Bengkulu, Cluster Ekonomi. Setnas ASEAN.
Meter, Donald S. Van dan Horn, Carl E. Van. 1975. "The Policy Implementation Process: A Conceptual Frame-work" di dalam Administration and Society, Vol.6, No.4.
Peraturan Daerah Kabupaten Tasikmalaya Nomor 6 Tahun 2016 tentang Pengelolaan Badan Usaha Milik Desa.
Sugiyono. (2014) Metode Penelitian Kuantitatif Kualitatif dan R&D. Bandung : Alfabeta.
Tine Badriatin, Lucky Radi Rinandiyana, Elis Listiana Mulyani. (2018). Pemasaran Produk UMKM Binaan Pada Pasar Keuangan Rakyat. Jurnal Masyarakat Mandiri (JMM), Vol.2., No.2, Desember 2018. 149 – 153.
Pemerintah Desa
Peraturan Desa
Zuhairini, et al. (1993). Metodik Khusus Pendidikan Agama, Surabaya: Usaha Ofset Printing, 1993.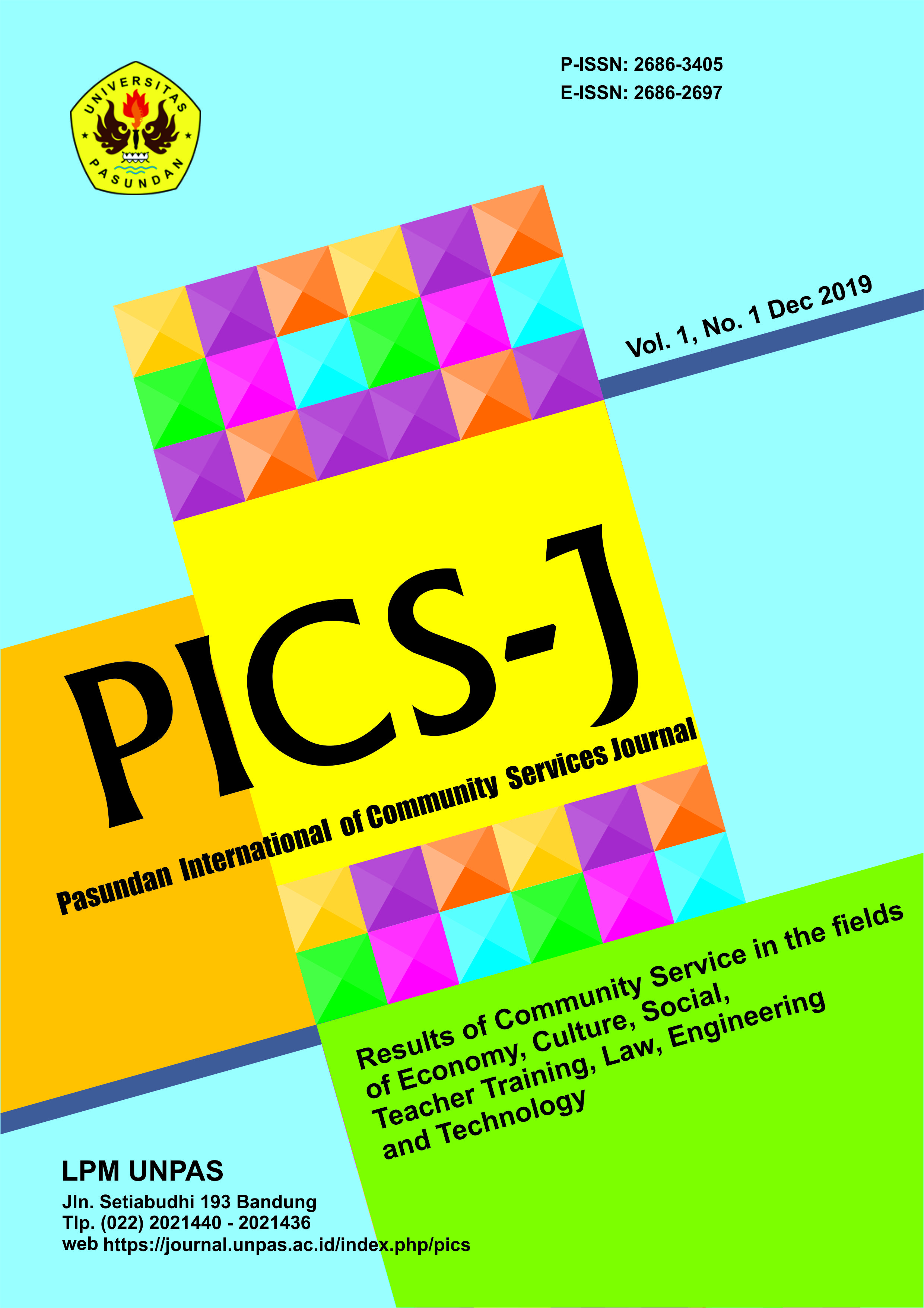 Downloads