KSPM GOES TO KSE AS A CAPITAL MARKET LITERATION LEARNING MEDIA
KSPM GOES TO KSE AS A CAPITAL MARKET LITERATION LEARNING MEDIA
Keywords:
KSPM, Capital Market, Literacy
Abstract
In carrying out its duties and obligations, the KSPM (Capital Market Study Group) Universtas Siliwangi must provide education and outreach to the general public and students of Siliwangi universities in particular. In addition, the KSPM Siliwangi University must also establish cooperative relations with other institutions both at the faculty level in other universities or universities. So as to maximize the performance of Siliwangi University KSPM to be always active and develop with other KSPM circles, in this case the capital market group in Unswagati named KSE (Economic Study Group) The form of this activity is a panel discussion as a means of exchanging information that is educational and literacy to discuss about Capital Market knowledge, the performance of management and as a form of hospitality visits. This comparative study was attended by 14 people from the board of KSPM Siliwangi University by taking the theme let's share, let's study. The target in this activity is the Management of the KSPM Siliwangi University, Tasikmalaya.The results of the program are to increase knowledge and insights that will be applied to the progress of the organization, namely KSPM, especially in capital market education and literacy, in addition to learning the advantages of other KSPM in order to improve work programs for the better.
Downloads
Download data is not yet available.
References
Alberta, (2004). Focus On Inquiry: a teacher guide to implementing inquiry-based learning.Tersedia: http://www. learning. gov. ab. ca/k_12 / curriculum / bySubject/jocusoninquiry.pdf.
Nicky Hogan, 2019. Simple Stories for a SIMPLE INVESTOR Stop being njlimet!". Jakarta. PT. Elex Media Komputindo.
Undang-Undang Pasar Modal No. 8 tahun 1995 tentang Pasar Modal
Uzer Usman, Moh. (2005). Menjadi Guru Profesional. Bandung: Remaja Rosdakarya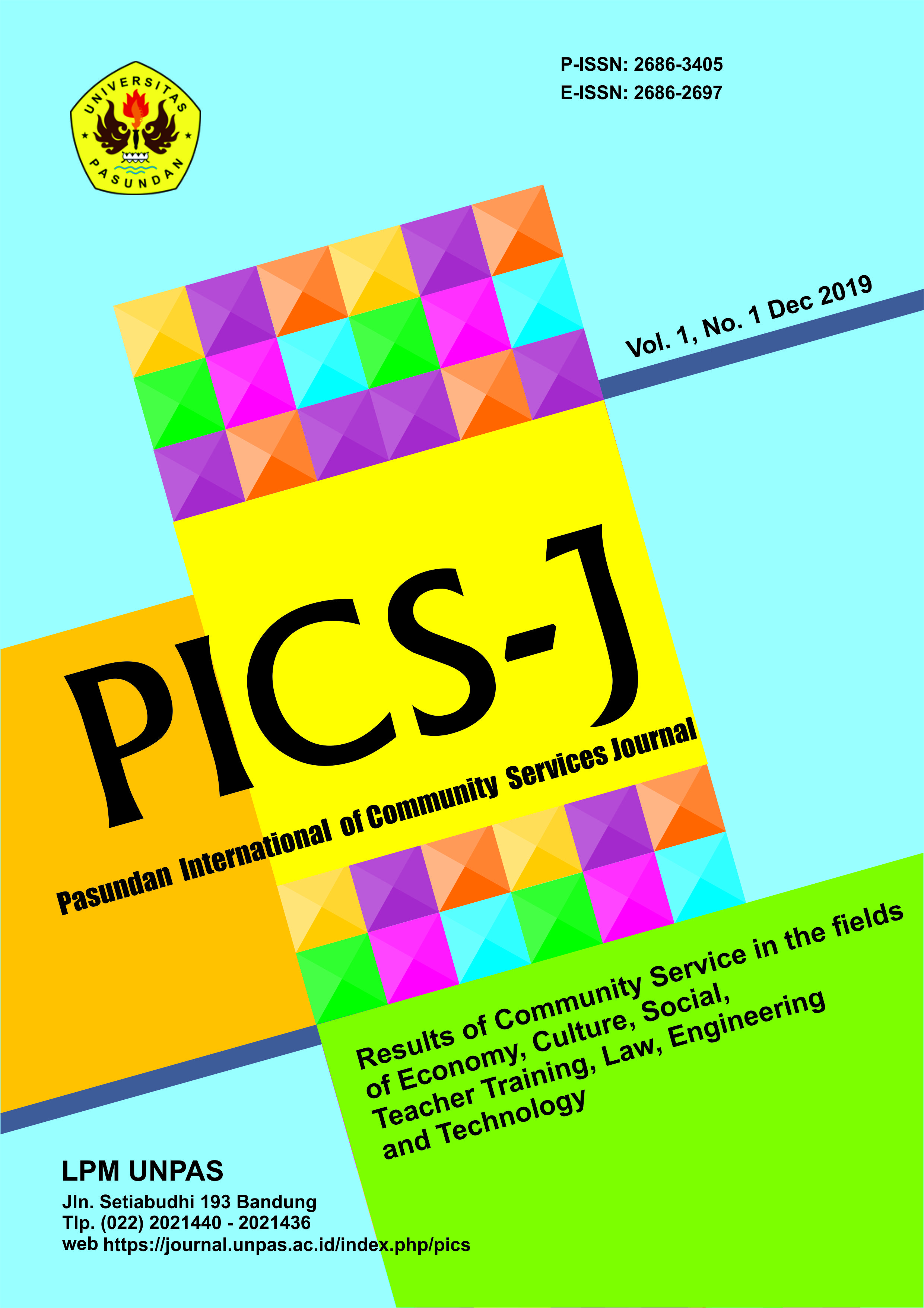 Downloads