PENGARUH PENGGUNAAN MODEL INSIDE OUTSIDE CIRCLE (IOC) TERHADAP PENINGKATAN HASIL BELAJAR TEMATIK TERPADU KELAS IV SDN GUGUS V KECAMATAN SUTERA
Keywords:
Inside Outside Circle (IOC), Learning Outcomes, Integrated Thematic Learning, Learning Conventional
Abstract
This study aims to determine the effect of the Inside Outside Circle (IOC) model on the improvement of integrated thematic learning outcomes for class IV SDN Gugus V, Sutera District. This research is a quantitative research with the type of research is a quasi experimental design. This research was conducted at SDN Cluster V Sutera District. The sample data was collected using random sampling technique. The instrument used in collecting data is in the form of an objective test in the form of multiple choice. The data analysis technique used is the t-test. The results showed that there was a significant effect of the Inside Outside Circle (IOC) model on student learning outcomes in theme 8. This was evidenced by the results of the t-test at the real level ɑ = 0.05, and dk = 43 obtained tcount (2.48)> t (2,018). The conclusion is that the Inside Outside Circle (IOC) model has a significant effect on increasing integrated thematic learning outcomes for class IV SDN 14 Sungai Sirah, Sutera District, Pesisir Selatan Regency. 
Downloads
Download data is not yet available.
References
Arikunto, S. (2014). Prosedur Penelitian. Jakarta:PT Rineka Cipta.
Effendi, R., & Reinita, R. (2020). Peningkatan Hasil Belajar pada Pembelajaran Tematik Terpadu Menggunakan Model Cooperative Script di Kelas IV SD. Jurnal Pendidikan Tambusai, 4(3), 1814–1819. https://doi.org/10.31004/jptam.v4i3.640
Fathurrohman, M. (2016). Model-model Pembelajaran Inovatif. Yogyakarta AR-RUZZ MEDIA.
Jihad, Asep & Haris, A. (2013). Evaluasi Pembelajaran. Yogyakarta:Multi Pressindo.
Majid, A. (2014). Pembelajaran Tematik Terpadu. Bandung:PT Remaja Rosdakarya.
Sanjaya. (2013). Strategi Pembelajaran Berorientasi Standar Proses Pendidikan. Jakarta:Kencana Pramedia Group.
Sugiyono. (2017). Metode Penelitian. Bandung:Alfabet
Sugiyono. (2019). Metode Penelitian Kuantitatif Kualitatif dan R & D. Bandung:Alfabeta.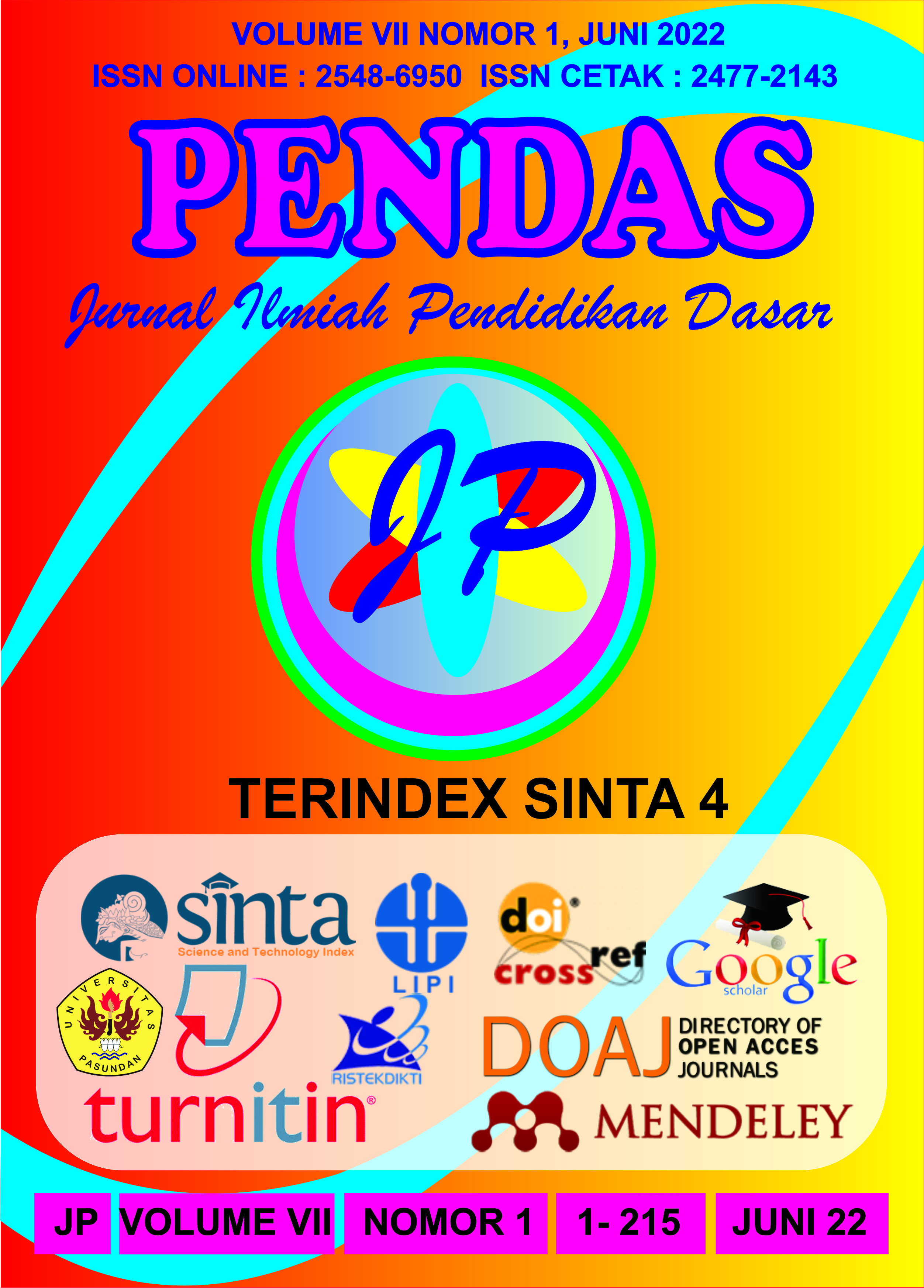 Downloads