PENGEMBANGAN BUKU DONGENG BILINGUAL BERBASIS LITERASI BUDAYA UNTUK SISWA KELAS IV SEKOLAH DASAR
Inggit Puspita Sari

Universitas Negeri Jakarta
Abstract
This study aimed to develop a learning media product in the form of a Bilingual Fairy Tale Book Based on Cultural Literacy for use in the fourth grade of elementary school. This study uses research and development methods with the ADDIE development model. The research instruments used in this study were interviews, observations, and questionnaires. Product testing is carried out by linguists, materials experts, design experts, and also students. the scores were obtained as a result of the experts and students adjusting the media developed as learning media in grade fourth of Elementary School.
Tujuan dari penelitian ini adalah untuk mengembangkan sebuah produk media pembelajaran berupa Buku Dongeng Bilingual Berbasis Literasi Budaya untuk digunakan dikelas IV Sekolah Dasar. Penelitian ini menggunakan metode penelitian dan pengembangan (Research & Development) dengan model pengembangan ADDIE. Instrumen penelitian yang digunakan dalam penelitian ini yaitu wawancara, observasi, dan angket. Uji kelayakan produk dilakukan oleh ahli bahasa, ahli materi, ahli desain, dan juga siswa. skor yang didapatkan sebagai hasil dari para ahli dan siswa menunjukkan kelayakan media yang dikembangkan sebagai media pembelajaran di kelas IV Sekolah Dasar.
Downloads
Download data is not yet available.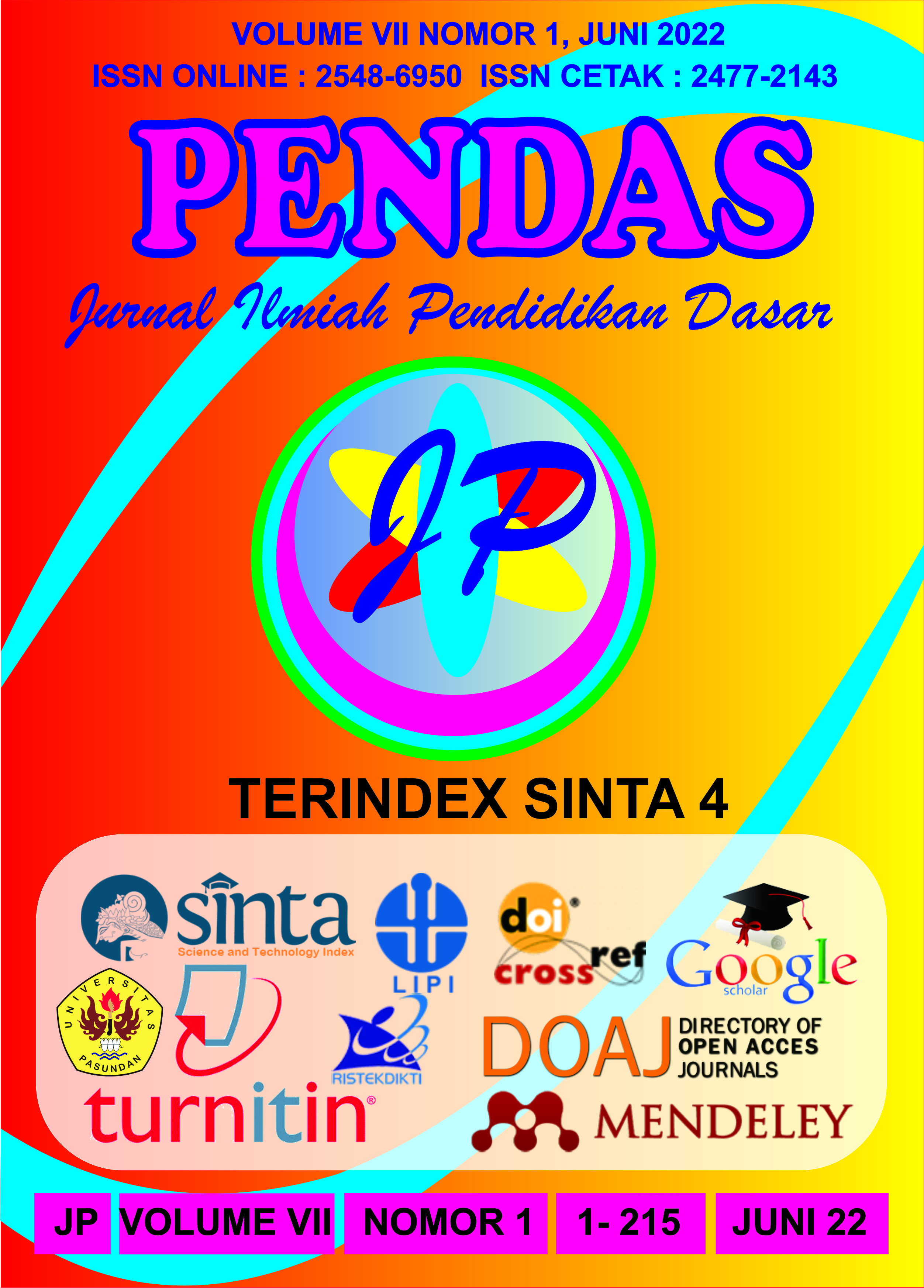 This work is licensed under a Creative Commons Attribution 4.0 International License.