PENGARUH PENDIDIKAN MATEMATIKA REALISTIK BERBANTU POWERPOINT INTERAKTIF DALAM MENINGKATKAN MOTIVASI DAN HASIL BELAJAR SISWA KELAS 1 SELAMA PEMBELAJARAN ONLINE DI SDK SAINT JOHN BEKASI
Donald Samuel Slamet Santosa

PGSD Fakultas Humaniora, Universitas Presiden

Desi Permata Sari Pohan

PGSD Fakultas Humaniora, Universitas Presiden
Abstract
The emergency of Coronavirus disease in Indonesia makes the teaching and learning process should be held in an online learning setting. The existence of distance during the learning reduces the performance of students, especially the new enrolled students in grade 1 Saint John Christian elementary school. Therefore, this research aims to examine the Realistic Mathematics Education (RME) approach with interactive PowerPoint (iPP) media in improving students' learning outcome and motivation during the online learning period. Classroom Action Research (CAR) is applied in order to analyze the effect of RME with iPP towards students' performance in learning mathematics within two cycles. The participant is class 1-D Saint John Christian elementary school which consists of 22 students. Data were collected through assessment towards students' learning outcome, and motivation matrix modeled by Keller to measure the learning motivation. Data in this research is analyzed using descriptive analysis. The final cycle showed that 91% of students successfully passed the passing grade and reached 360 points for the learning motivation. Meanwhile, the percentage target of students who would pass the test is only 80% and the target points of learning motivation is 320 points only. In conclusion, RME with iPP is able to improve student learning outcome, motivation as well as build interaction. The usage of RME with iPP in an online learning setting is recommended to increase students' academic performances.
Downloads
Download data is not yet available.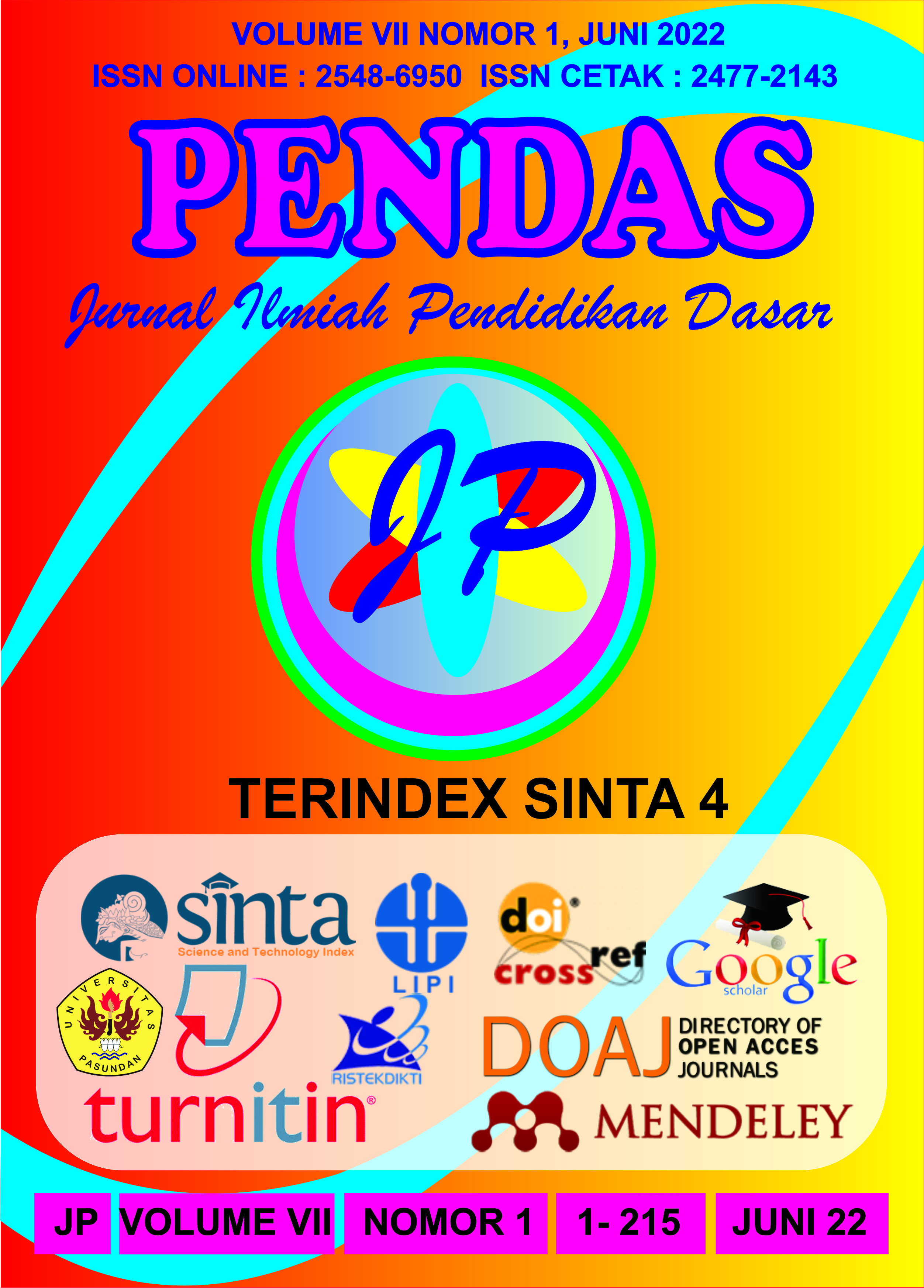 This work is licensed under a Creative Commons Attribution 4.0 International License.