PEMBELAJARAN BERBASIS STEM (SCIENCE ENGINEERING MATHEMATICS AND SCIENCE) UNTUK MENINGKATKAN KEMAMPUAN TEKNIK SISWA
Keywords:
Science, Technology, Engineering and Mathematics (STEM), Engineering Ability, Vocational School
Abstract
The purpose of STEM (Science, Technology, Engineering and Mathematics) in education is in line with the demands of the 21st century education, that is so that students have scientific and technological literacy seen from reading, writing, observing, and doing science, as well as being able to develop the competencies it has to apply in dealing with problems in daily life related to the science STEM (National STEM Education Center, 2014). Many STEM integration efforts revolve around engineering and design engineering as an impetus for learning science, mathematics, and technological content. The National Research Council Framework for Science Education K-12 (2012) articulates and discusses the role of engineering as a mechanism by which students can learn meaningful scientific concepts (Moore, et all 2014). This study aims to improve students' engineering ability. Explanatory survey method was used in this study to detect their conception deeply. The respondense or participants of this study was eleven graders from public vocational school in Lembang  in Agribusiness course. The results of this study indicate that Lembang vocational school students experience an increase in students' engineering ability in plant agribusiness subjects.
Downloads
Download data is not yet available.
References
Ali M. Al-Bahi, Mahmoud A. Taha, dan Nedim Turkmenistan. (2013). Mengajar dan Menilai Keahlian Profesional Rekayasa. iJEP Volume 3, Edisi Khusus 3: "EDUCON2013", Juni 2013
Ismail. 2016. STEM Virtual Lab: Media Praktikal Alternatif untuk Mengubah Kemampuan Siswa Literasi Ilmiah. Jurnal Pendidikan IPA Indonesia . JPII 5 (2) (2016) 239-246. http://journal.unnes.ac.id/index.php/jpii
Ismailiyah. A. 2016. Pengaruh Penerapan STEM Project-Based Learning terhadap Kreativitas Matematis Siswa SMK. Jurnal Digital Indonesia Matematika dan Pendidikan Jilid 3 Nomor 4 Tahun 2016.
Jones, R, B. 2008. Sains, Teknologi, Teknik, dan Matematika. [On line]. Diakses tanggal 15 April 2015. http://www.learning.com.
Moore, TJ, Glaancy, AW, Tank, KM, Kersten, JA, Stohlmann, MS, Ntow, FD, & Smith, KA (2013). Kerangka kerja untuk menerapkan pendidikan teknik K-12 yang berkualitas. Makalah dipresentasikan pada Tahunan ASEE (American Society for Engineering Education) 2013. Konferensi,
Atlanta, GA. Moore, Tamara J.; Sekilas, Aran W.; Tank, Kristina M.; Kersten, Jennifer A.; Smith, Karl A.; dan Stohlmann, Micah S. (2014) "A Framework for Quality K-12 Engineering Education: Penelitian dan Pengembangan," Jurnal Penelitian Pendidikan Teknik Pra-Perguruan Tinggi (JPEER): Jil. 4: Ist. 1, Pasal 2. https://doi.org/10.7771/2157-9288.1069
Dewan Riset Nasional. (2009). Teknik dalam pendidikan K-12: Memahami status dan meningkatkan prospek. Washington, DC: Akademi Nasional.
Standar Sains Generasi Selanjutnya. 2013. Volume 1: Standar—Diatur oleh Disiplin Ide Inti dan Topik. Pers Akademi Nasional.
Permanasari, A. (2016). Pendidikan STEM: Inovasi dalam Pembelajaran Sains. Dalam Prosiding Seminar Nasional Pendidikan Sains "Peningkatan Kualitas Pembelajaran Sains dan Kompetensi Guru melalui Penelitian & Pengembangan dalam Menghadapi Tantangan Abad 21". Surakarta: Universitas Negeri Sebelas Maret.
Tsupros, N., Kohler, R., & Hallinen, J. (2009). Pendidikan STEM: Sebuah proyek untuk mengidentifikasi masalah komponen. Unit Menengah 1 dan Carnegie Mellon, Pennsylvania.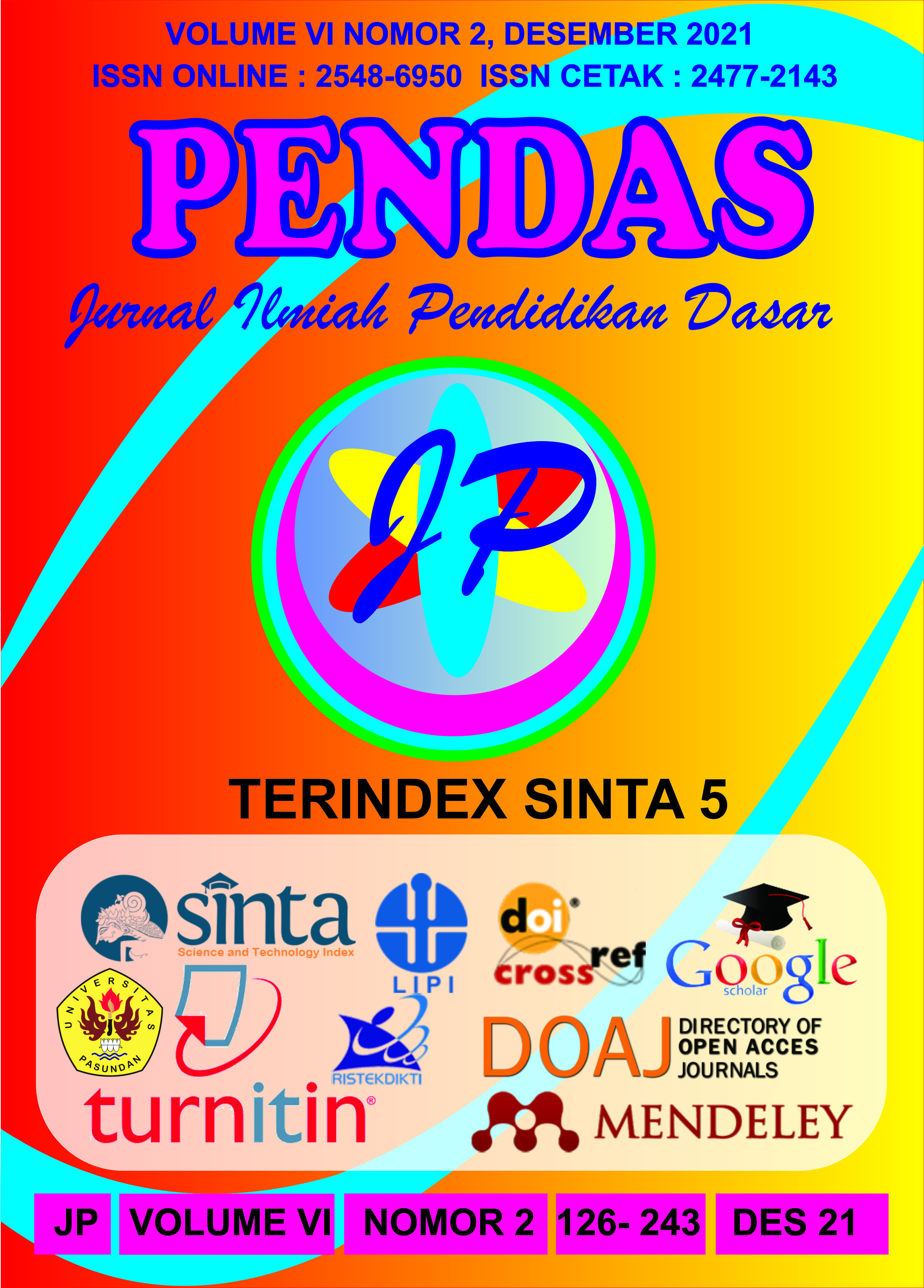 Downloads