STUDI ANALSIS KEBUTUHAN LIFT THE FLAP BOOK SEBAGAI MEDIA PEMBELAJARAN UNTUK MENGURANGI PERILAKU GADGET ADDICTION PADA SISWA TINGKAT DASAR
Dewi Endah Puspitasari

Universitas Negeri Yogyakarta
Abstract
Gadgets have now become the daily necessities of modern society, ranging from laptops, tablets to smartphones. The survey (theAsian Parent Insight with Samsung Kidstime: 2014) states that 98% of children in Southeast Asia have used a smartphone / tablet. The high intensity of the use of gadgets by children to play games and access video content is certainly a problem in itself. If in the past children often spend their free time playing with friends, studying and reading books, now children prefer to spend their time playing gadgets. Though the end of childhood (elementary school children) is an important time to interact with friends. Activities to interact with friends include playing in groups. Play is important for the physical, psychological, and social development of children. By playing in groups, children interact with friends so they can provide valuable lessons for children to tolerate with fellow friends. (Rita Eka Izzaty, et al., 2008: 112). This research is to find out: 1) the length of time using a gadget by elementary school students, 2) the content that is accessed when using a gadget. This research uses qualitative research. The conclusion is that the flap book lift can be used as a learning medium to reduce the behavior of gadget addiction in elementary level students.
Downloads
Download data is not yet available.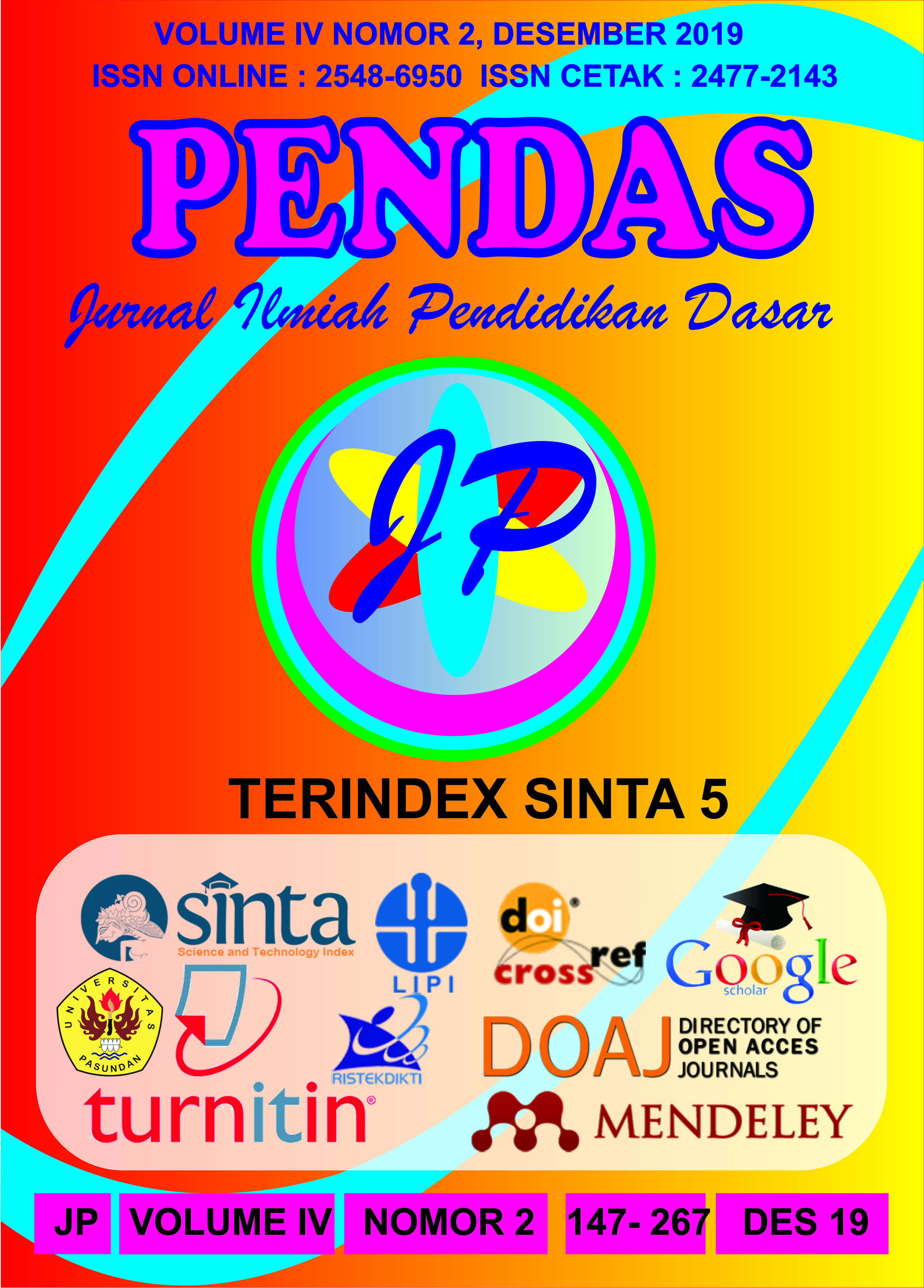 This work is licensed under a Creative Commons Attribution 4.0 International License.