ANALISIS PEDAGOGICAL CONTENT KNOWLEDGE (PCK) MAHASISWA PGSD PESERTA PROGRAM PENGALAMAN LAPANGAN KEPENDIDIKAN (PPLK) UNIVERSITAS SULTAN AGENG TIRTAYASA
Trian Pamungkas Alamsyah

PGSD FKIP Universitas Sultan Ageng Tirtayasa

A Syachruroji

PGSD FKIP Universitas Sultan Ageng Tirtayasa

Ujang Jamaludin

PGSD FKIP Universitas Sultan Ageng Tirtayasa
Abstract
ABSTRACT
 
Mastery of pedagogical content knowledge ability becomes capital for individual to achieve mastery in learning process in class either cognitive ability or teaching ability. The purpose of this research is to describe and examine the mastery of pedagogical content knowledge of PGSD students PPLK 2017 participants. The method used in this study is the survey method and research subjects are students majoring in Primary School Education that became PPLK 2017 participants. The research instrument consists of pedagogical content knowledge. The result of the research shows that the mastery of PCK (Pedagogical Content Knowledge) of PPLK participant is 80,8% and this shows that PPLK student of PGSD UNTIRTA Department has excellent ability in that case.
 
Keyword: pedagogical content knowledge, teaching ability.
 
ABSTRAK
 
Abstrak: Penguasaan kemampuan pedagogical content knowledge ini menjadi modal bagi individu untuk mencapai penguasaan dalam proses pembelajaran dikelas baik secara kemampuan kognitif maupun secara kemampuan mengajar. Tujuan penelitian ini yaitu mendeskripsikan dan mengkaji penguasaan pedagogical content knowledge mahasiswa PGSD peserta PPLK 2017. Metode yang digunakan dalam penelitian ini adalah metode survey dan subyek penelitian yaitu mahasiswa jurusan pendidikan sekolah dasar yang menjadi peserta PPLK 2017. Instrumen penelitian terdiri dari tes skala pedagogical content knowledge. Hasil penelitian memperlihatkan bahwa penguasaan PCK (Pedagogical Content Knowlage) mahasiswa peserta PPLK sebesar 80,8 % dan hal ini menunjukkan bahwa mahasiswa PPLK jurusan PGSD Untirta memiliki kemampuan yang sangat baik dalam hal tersebut.
 
Kata Kunci: pedagogical content knowledge, kemampuan mengajar.
Downloads
Download data is not yet available.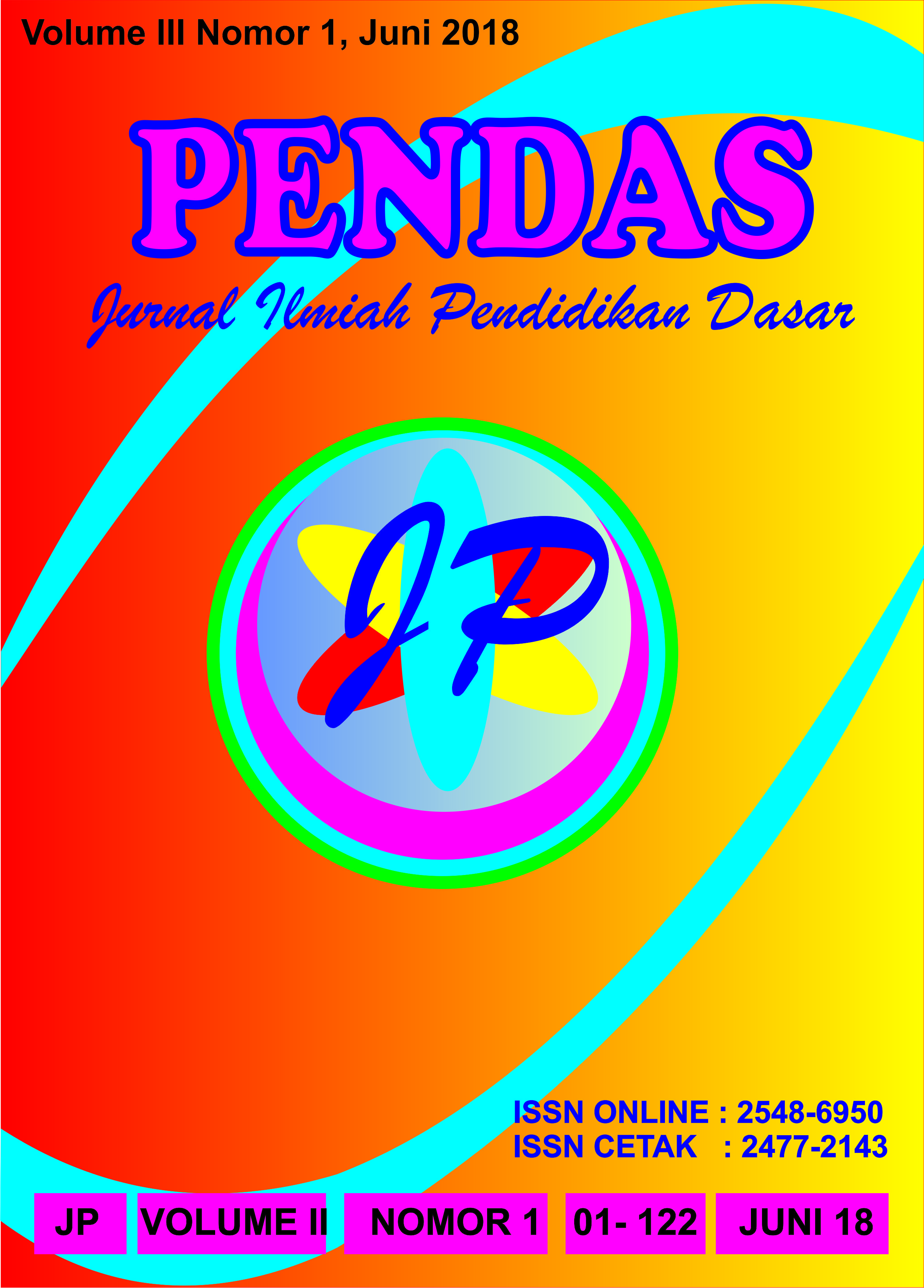 This work is licensed under a Creative Commons Attribution 4.0 International License.