IMPLEMENTASI PERFORMANCE BASED ASSESSMENT DALAM PEMBELAJARAN EKONOMI
Ekayanti Nur Anix

Universitas Pendidikan Indonesia

Fifi Fauziyah

Universitas Pendidikan Indonesia
Abstract
The 21st century is a century that asks for quality in all effort and human works. Development of qualified human resources in science and technology through educational institutions is an important pillar to realize vision of Indonesia 2015-2085. The role of teachers in learning activities is very important to build human resources has 21st century skills. Performance Based Assessment as a model that combines teaching and assessment, appropriately applied in learning to develop critical competencies and creative thinking also can measure cognitive, affective and psychomotor abilities. In the economic learning process, teachers tend to focus on cognitive processes, students are rarely required to demonstrate their performance so that only a few students are active in the learning process. Therefore, the use of Performance Based Assessment is important to be applied in economic learning, because it can train student performance, improve the ability of inquiry, skills and work habits through real tasks. Students are expected to actively think, do the reasoning, communicate the knowledge it has and solve realistic problems. The author uses literature study method. The purpose of this literature study is reviewing Performance Based Assessment and its application to economic learning.
Downloads
Download data is not yet available.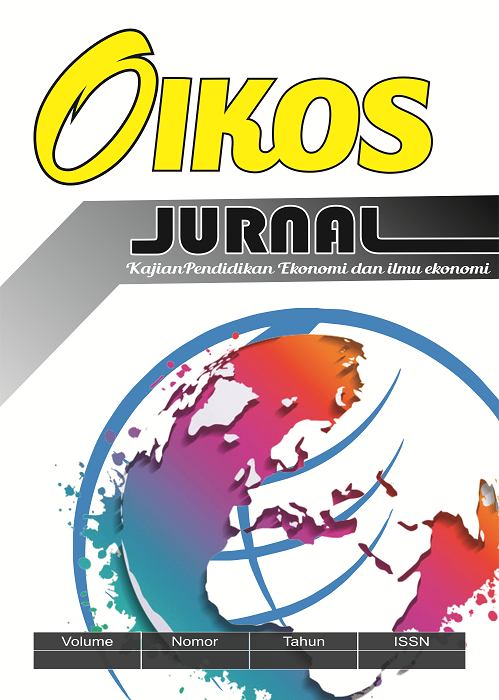 This work is licensed under a Creative Commons Attribution 4.0 International License.