Peranan Mediasi IPM Pada Pengaruh Pertumbuhan Ekonomi Terhadap Tingkat Kemiskinan Kabupaten Jember Tahun 2010 - 2020
Keywords:
Tingkat Kemiskinan, Pertumbuhan Ekonomi, IPM, Kabupaten Jember
Abstract
This quantitative research is based on the problem of high poverty in Jember Regency, which is inversely proportional to the relatively stable rate of economic growth and HDI value, which is constantly increase, indicating assuming that ideal conditions not actually happen. The goal of this research is to determine the effect of economic growth on poverty levels in Jember Regency by using HDI variable as a moderating variable. This research used secondary data obtained from the official website BPS of Indonesian, East Java Province and Jember Regency from 2010 to 2020. The data is analyzed using the path analysis method and followed by Sobel test, which is used to determine indirect effect of the intervening variable. This research found that economic growth has no significant effect on HDI and poverty rates, then HDI has a significant effect on poverty rates and can used as intervening variable.
Downloads
Download data is not yet available.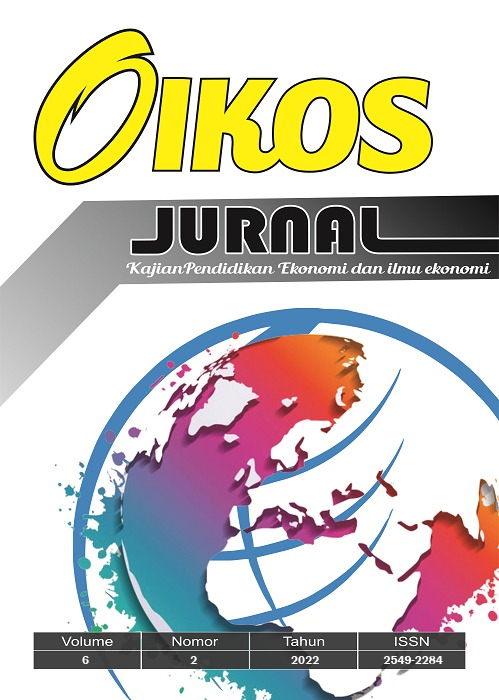 Downloads