PERFORMANCE ANALYSIS OF MUTUAL FUNDS USING SHARPE, JENSEN AND TREYNOR METHODS ON THE INDONESIA STOCK EXCHANGE
Rebiman Rebiman

Education University Of Indonesia

Ika Putera Waspada

Universitas Pendidikan Indonesia
Abstract
The purpose of this study is to provide information on the performance of equity mutual funds based on the Sharpe, Treynor and Jensen method. This research is a descriptive study using a quantitative approach. The population of this research is equity mutual funds in 2018-2020. The sample of this research used purposive sampling method. The analytical tool in this study is a performance measurement method based on risk adjusted return which includes the Sharpe, Jensen and Treynor methods with Microsoft excel applications. During the observation period, there were Equity Mutual Funds that consistently performed positively and outperformed. These Mutual Funds are RHB OSK Alpha Sector Rotation and SAM Indonesian Equity Fund, therefore the two Mutual Funds are Mutual Funds that are worthy of investment choice.
Downloads
Download data is not yet available.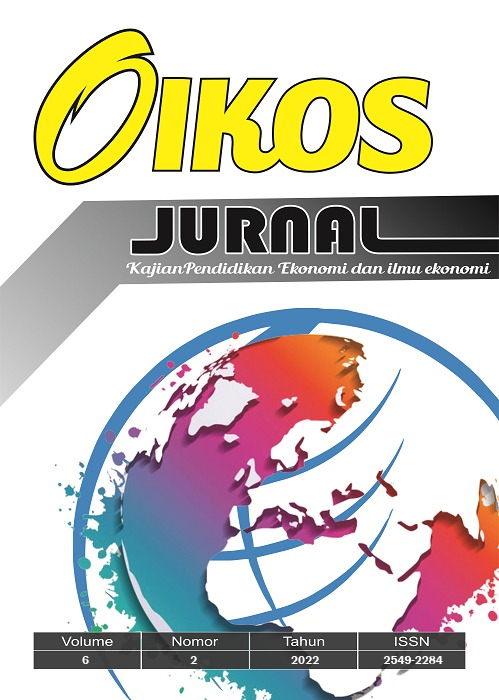 This work is licensed under a Creative Commons Attribution 4.0 International License.