DAMPAK COVID-19 TERHADAP INDEK HARGA SAHAM IDX BUMN20 TAHUN 2020
Agus Munandar

Univesitas Esa Unggul

Aulia Safira

UII

Edwin Wiguna

Universitas Islam Indonesi
Abstract
This article analyzes the impact of stock price efficiency on the Covid-19 event in 2020. As a capital market tool, shares are interpreted as evidence that a person has equity participation in a company or limited liability company. The emergence of the impact of Covid-19 on the price index is detrimental to the country's economy. State-Owned Enterprises (BUMN), which are the drivers of economic growth, has also been affected by the Covid-19 pandemic. This analysis needs to be carried out to find out the impact of Covid-19 on the stock price of IDX BUMN20 regarding the effects before and before the outbreak of the Covid-19 virus in Indonesia in 2020. The research method used is exploratory descriptive with a quantitative approach and the data collected is descriptive. Secondary data from the IDX and the Central Statistics Agency regarding the condition of economic growth and the SOE stock price index in 2020. Based on the results obtained, the first conclusion is that Indonesia's economic growth from 2019 was 5.02% and in 2020 was 2.07%, so that economic growth decreased from 2019 to 2020 by 2.95. Furthermore, the IDX BUMN20 stock index also fell to 18.39% throughout 2020.
 
Downloads
Download data is not yet available.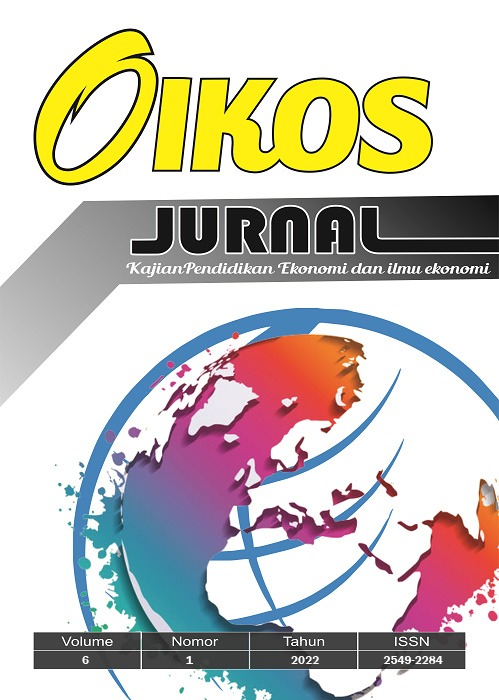 This work is licensed under a Creative Commons Attribution 4.0 International License.