Pengembangan Lembar Kegiatan Peserta Didik (LKPD) Berbasis Model Pembelajaran Discovery Learning Dalam Meningkatkan Hasil Belajar Ekonomi
Icha Okta Herdiana Putri

Universitas Negeri Surabaya

Ni'matush Sholikhah

Universitas Negeri Surabaya
Abstract
Teaching material is  supporting factor for students in learning, however irrelevance of teaching material used will result  not achieving the learning objectives. The purpose of worksheet developer research based on discovery learning for describe the feasibility, practicality, and effectivenes of worksheet. The method used  R&D. The development model used the 4D development model from Thiagarajan included define, design, develop, and disseminate. But in the step disseminate was not conducted in this study. The trial design used was Pre-Experiment Design form of One Group Pretest-Posttest. For data collection techniques using validation sheets, student questionnaire responses, and sheets of pretest and posttest. The Results showed that: 1) the result of the validation of the material experts get a percentage of 84.8%, learning experts by 75%, graphic experts by 77.14%, and evaluation experts by 99.73%. The average validation results get a percentage of 84.16% included in the very feasible criteria; 2) student responses get a percentage of 89.71% included in the very feasible criteria; 3) student learning outcomes get an n-gain of 0.72 included in the high criteria. Based on the results it can be concluded that worksheet developed is feasible, effective, and practically used as theaching material.
Downloads
Download data is not yet available.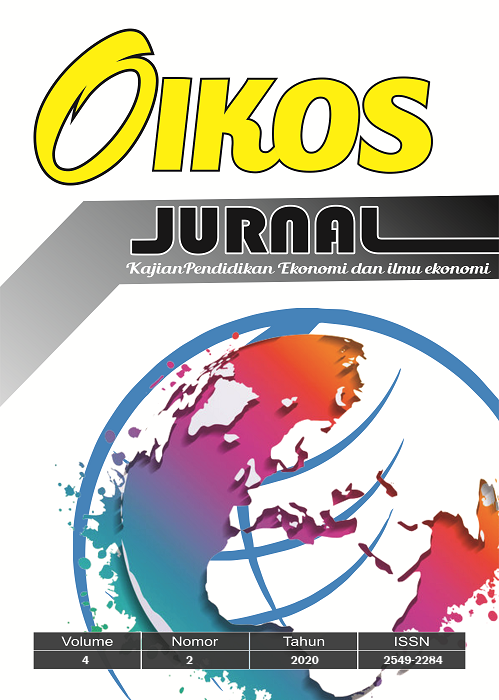 This work is licensed under a Creative Commons Attribution 4.0 International License.