FINANCIAL LEVERAGE AND IDIOSYNCRATIC RISK IN INDONESIA: DOES INTEGRATED REPORTING MATTER?
Keywords:
capital structure, debt policy, integrated reporting, managers' policy, unsystematic risk
Abstract
This study empirically examines the association between financial leverage and idiosyncratic risk. This study also includes integrated reporting elements as moderating variables. This study employs a quantitative approach with secondary data obtained from the www.idx.co.id, www. finance.yahoo.com, and related company websites. The research population includes companies engaged in the manufacturing sector, listed on the IDX in 2016–2020, with a sample of 450 companies based on purposive sampling. The data analysis method used is panel data regression analysis. This study finds that financial leverage positively affects idiosyncratic risk. Also, this study suggests that integrated reporting strengthens the positive effect of financial leverage on idiosyncratic risk. This study indicates that the Financial Services Authority of Indonesia should increase the policy of integrated reporting implementation by the listed companies.
Downloads
Download data is not yet available.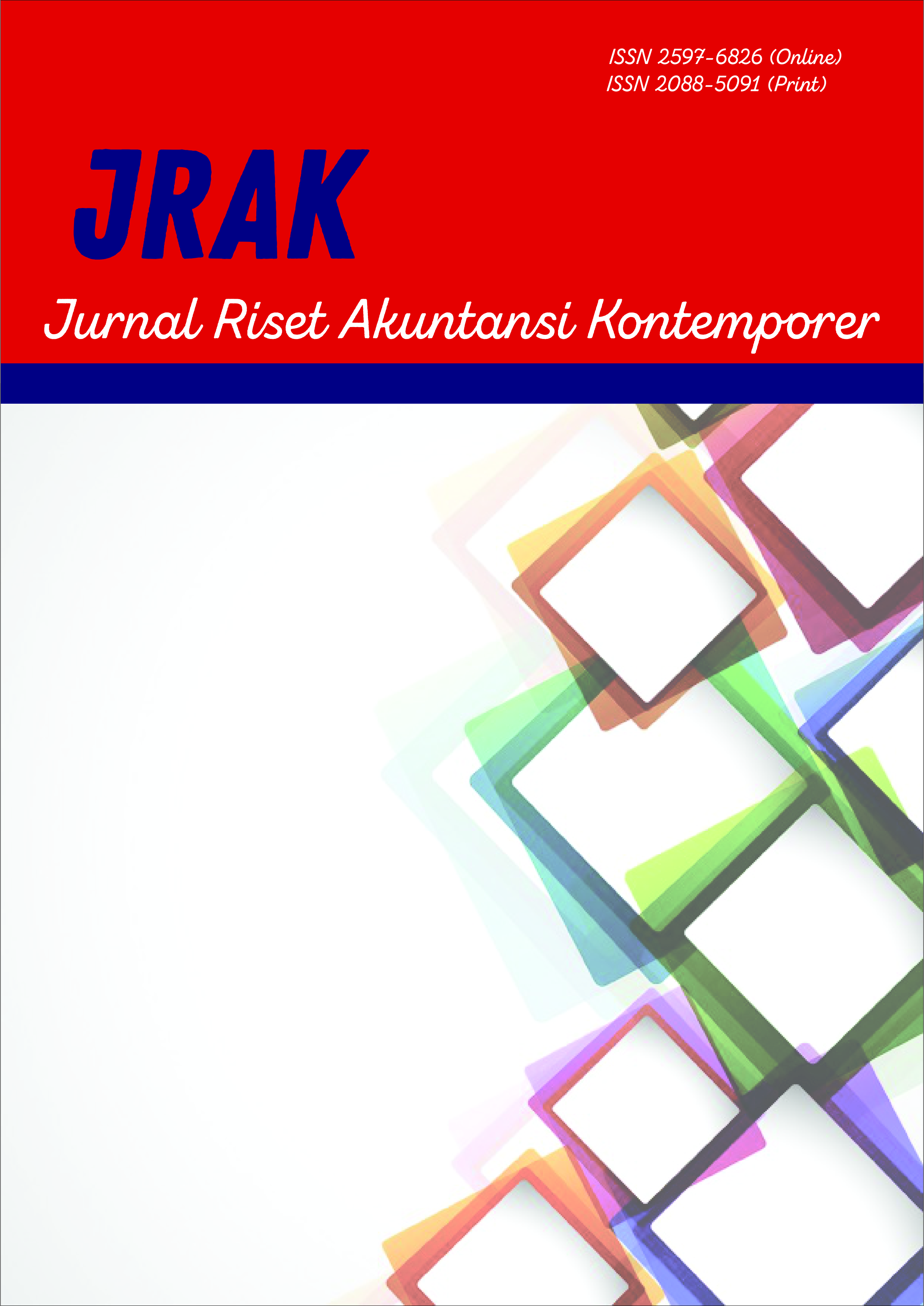 Downloads